The 5 best cities for cycling in Europe
Looking to explore some of the most beautiful cities Europe has to offer? Seeing everything a city has to offer can be tiring, especially if you're traipsing around on foot! Have you thought about exploring a city cycling? With so many great options out there, deciding on the right city for you to explore can be tricky. Discover our recommended cycling friendly cities you have to consider for your next trip.
Cycling in the city
Bicycles are the perfect way to explore a city. They give you the freedom to explore further than you could on foot, and with so much traffic across many European cities, you can probably go further and see more than you could in a car. And bikes produce fewer harmful gases than cars do. What's not to like? Here are 5 of the best cities for cycling we can't wait for you to explore…
1. Copenhagen
First on our list is the capital of Denmark – Copenhagen. Copenhagen has earned a reputation as one of the best bike friendly cities in the world. In the city centre, you're far more likely to see bikes than cars, travelling along the 350km of cycle paths in the city, raised from the roads for improved safety. You don't need to bring your own bike to Copenhagen, with bike rental shops all over the city, you can rent bikes in Copenhagen for reasonable prices. Cycling in Copenhagen is the best way to see all the sights. Copenhagen has rich history, with a number of museums and other attractions you won't want to miss, such as Amalienborg Palace and Denmark's National Museum.
2. Amsterdam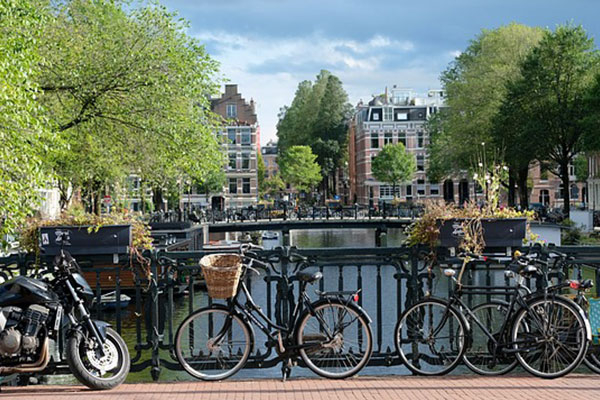 Continuing our theme of capital cities, the Netherlands' capital Amsterdam is considered to be one of the best cycling cities in the world. Exploring Amsterdam on a bike lets you blend in with the locals, for many it is their preferred method of transport. There are around 400km of bicycle paths across Amsterdam, letting you see more or less the whole city. The Netherlands' flat terrain makes it perfect for cycling: you won't be struggling up hills in this city. From historical tours to countryside sightseeing, you won't be short of things to see and do in Amsterdam, with the Anne Frank House, Rijksmuseum and Van Gogh Museum just some of Amsterdam's highlights.
3. Bruges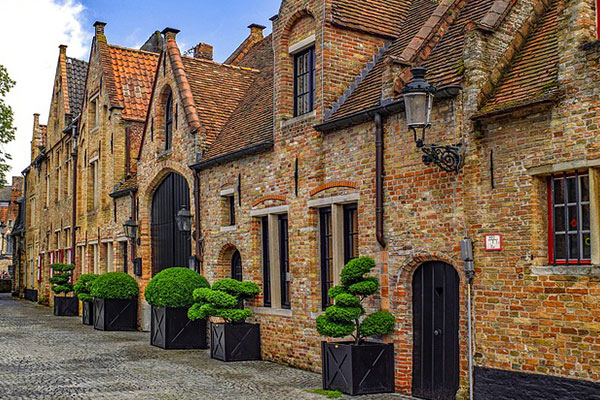 Our tour of European cycle friendly cities heads south to Bruges in Belgium. Surrounded by stunning countryside, Bruges is a cyclist dream. You'll get the most of your cycling trip to Bruges if you head out of the city, towards the surrounding picturesque villages. Belgium is blessed with beautiful waterways, perfect for cycling along. Cycling to the nearby village of Damme, just 6km away from the city centre along the Noorweegse Kaai. Take in the beautiful scenery on your journey in and around Bruges, and with clearly marked cycle routes, you won't need to be engrossed with a map – just enjoy what's around you!
4. Bordeaux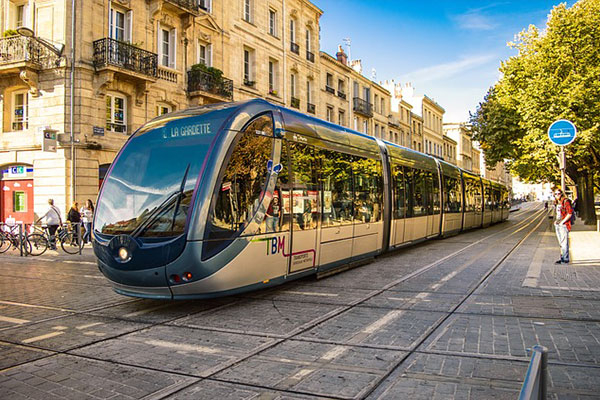 Enjoy all that the south of France has to offer by visiting Bordeaux, one of the most cycling friendly cities Europe has to offer. Here, you'll find car free streets and beautiful riverside cycle routes to explore. Bordeaux is a great city to visit if you want to discover what France is perhaps best known for – its wine. Explore the beautiful scenery the south of France has to offer, and learn all about winemaking in this region. As a UNESCO World Heritage City, Bordeaux has a different pace of life to the fast pace and bustle of many French cities.
5. Malmö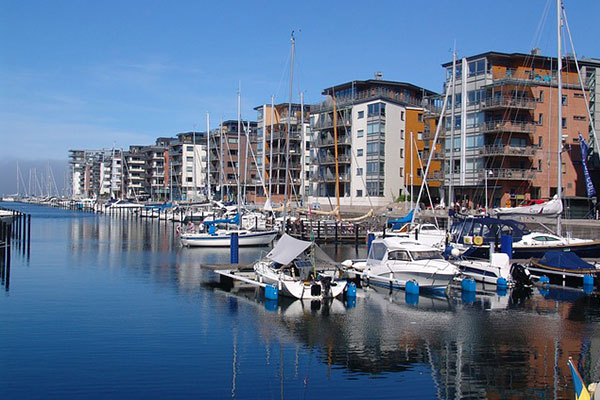 The final stop on our tour of Europe's best cities for cycling is Malmö in Sweden. Malmö's inner-city streets are well served by a strong cycling network. We recommend cycling around Kungsgatan, an area of greenery with St Paul's Church in the middle. It's one of Malmö's more condensed areas, perfect for exploring by bike. If you want to do some waterside cycling, head to the south of the city where you'll find Ribersborgsstranden. Enjoy the beauty of the Øresund, the strait of water between Denmark and Sweden, as you cycle through these picturesque Swedish fields.
Whichever of these cities you choose to visit, you'll be sure to visit somewhere well and truly geared up for cyclists. Enjoy the sights each place has to offer, and explore as much as you can on your time there.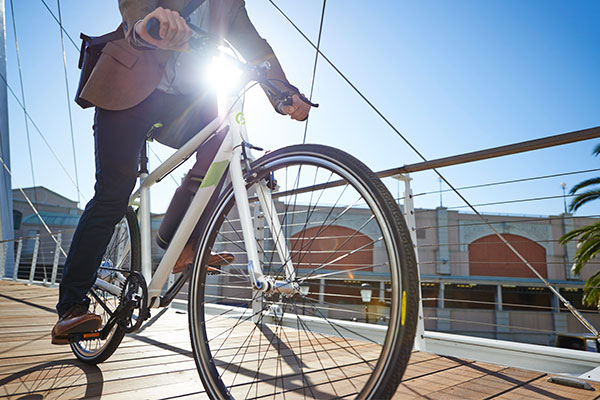 Have you considered exploring Europe's best cities for cycling on an eBike? You ride it like a normal bike, but when you start to pedal, you'll get a boost from its battery and motor. Hills feel flatter, and it lets you explore further on your travels.