Upright Vacuums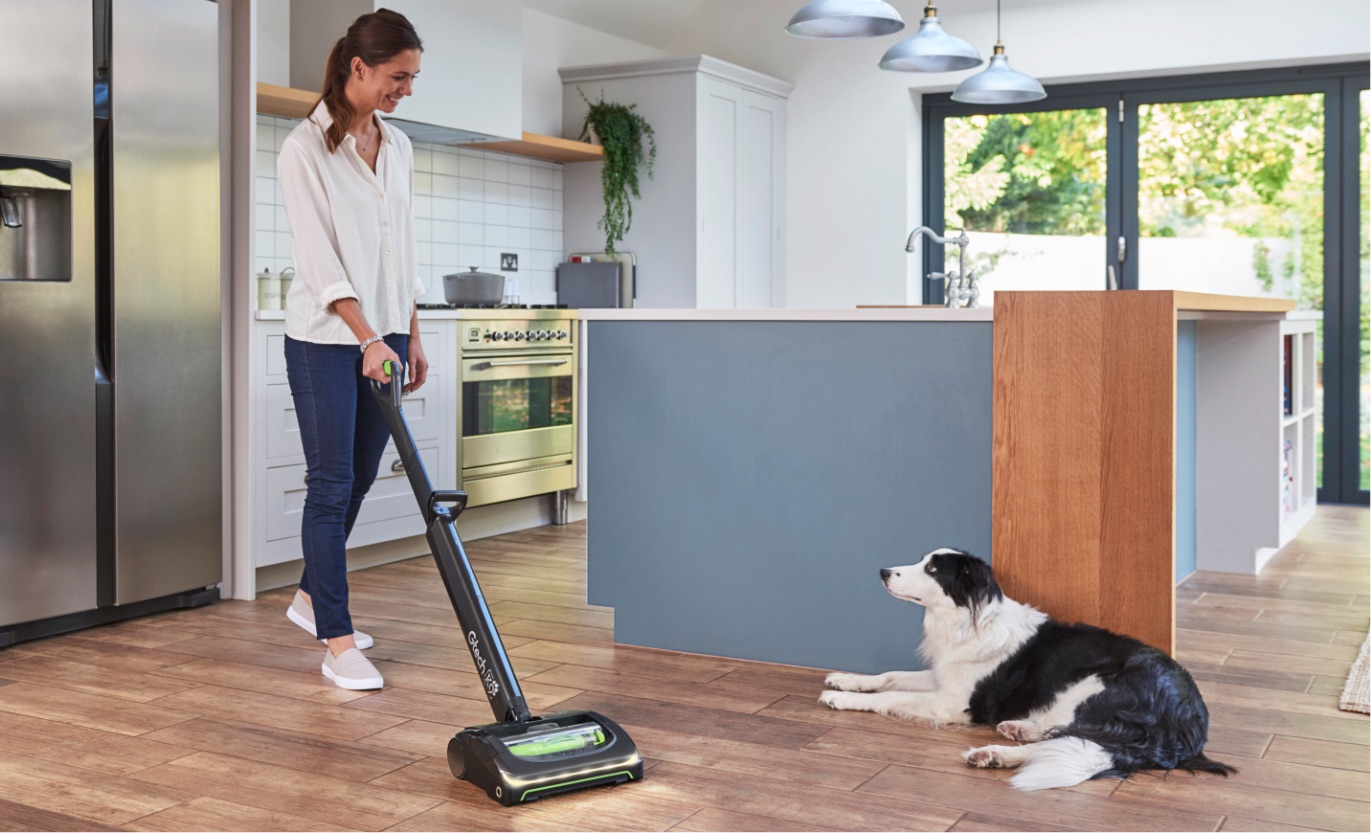 Introducing


Upright Vacuums

Our range of lightweight upright vacuum cleaners use cordless vacuum technology and are perfect for day-to-day cleaning. Our best-selling AirRAM and AirRAM K9 upright vacuums use a powered brush bar and unique AirLOC technology to tackle tough dirt and dust, ensuring a quick and easy clean.

For a whole-home cleaning solution, upgrade to our System bundle to get both our best-selling AirRAM and Multi vacuums.
Browse all Upright Vacuums
Floorcare accessories
Keep your home and Gtech products in tip top shape with our range of floorcare accessories...
Explore floorcare accessories
Upright Vacuum Cleaners from Gtech
No cleaning challenge is too tough for our upright vacuum cleaners.
Combining cordless convenience with high-quality performance, our range of upright vacuums will make short work of your weekly clean.
From shaggy living room carpets to awkward staircases, our extra lightweight upright vacuums are perfect for keeping your home spick and span.
Ergonomically designed for ease of use, Gtech upright cordless vacuum cleaners are fiddle-free, with no confusing settings to worry about. Simply tap your foot on the vacuum head to get going - there's no need to bend down.
Pet hairs are no match for our high-quality upright vacuums either. Our AirRAM K9 in particular is designed to pick up those stubborn strays, whilst leaving behind a fresh smell thanks to our handy scented cartridges.
Gtech upright vacuums are also satisfyingly simple to clear out. Our bagless upright vacuums, for example, boast an easy-empty bin.
To dispose of the dirt and debris, simply slide the ejector arm - no fuss, and most importantly, no mess! And our bagged upright HyLite 2 vacuum is even simpler; just remove the bag and replace with another.
As for all-round cleaning excellence, you will want to combine your upright pet vacuum with our Speed Clean Kit – just one example of the handy floorcare accessories you'll only find available at Gtech.
Upright Vacuum Cleaner FAQs
Yes, all our upright vacuums are cordless. In fact, all the Gtech
vacuum cleaners
you'll find on our website are conveniently cordless.
While slightly heavier than our stick vacuums, our upright cleaners remain some of the lightest on the market at 3.2kg. However the 1.6kg
HyLite 2
is the most lightweight vacuum we have.
Yes. With innovative vacuum technology, all our upright vacuum cleaners are designed to tackle the toughest of cleaning challenges – from fine dust to large debris and pet hair. And if you need a whole home cleaning solution, combine with a
Speed Clean Kit
to convert your AirRam into a handheld unit, or go for the
System
which is our upright AirRam and handheld Multi bundle.