With all of the attachments of a traditional vacuum, but none of the bulk, the Gtech Multi makes cleaning easier and more enjoyable. Having a handy crevice tool onboard means you can clean tricky spots as you go, whilst the power head and dusting brush make vacuuming stairs and upholstery a breeze.
Handheld Vacuum
Powered Brush Head
LED Lights
Easy-Empty Bin
Crevice, Extension Tube, Dusting Brush Attachments
Free Next Day Delivery
2 Yr Warranty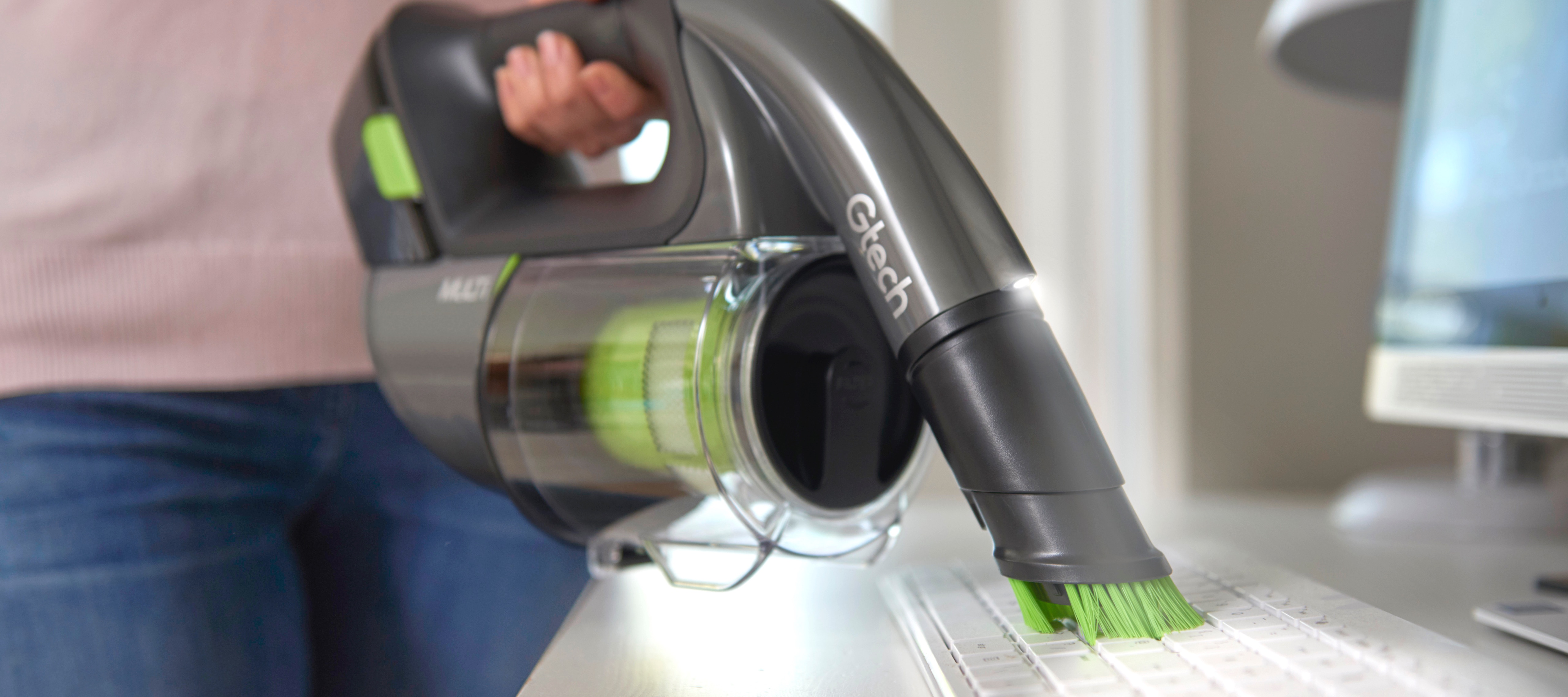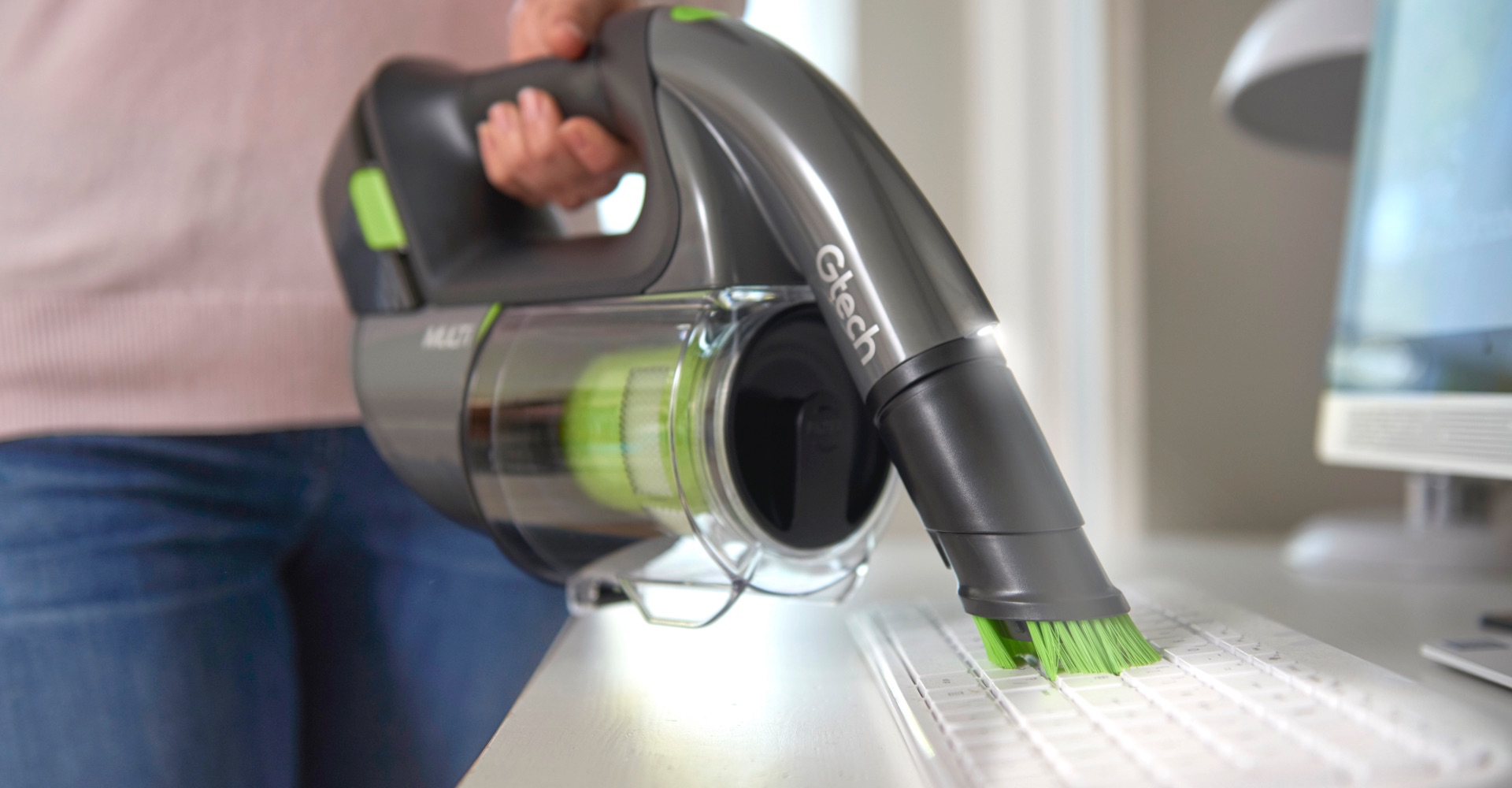 Versatile
The Gtech Multi might be small in size, but its range of versatile attachments can tackle big jobs. Whilst the power head makes short work of stairs, the crevice tool lets you clean along skirting boards±, around picture frames, and in between sofa cushions. And with an extension tube to add reach, you'll be able to clean your home from floor to ceiling.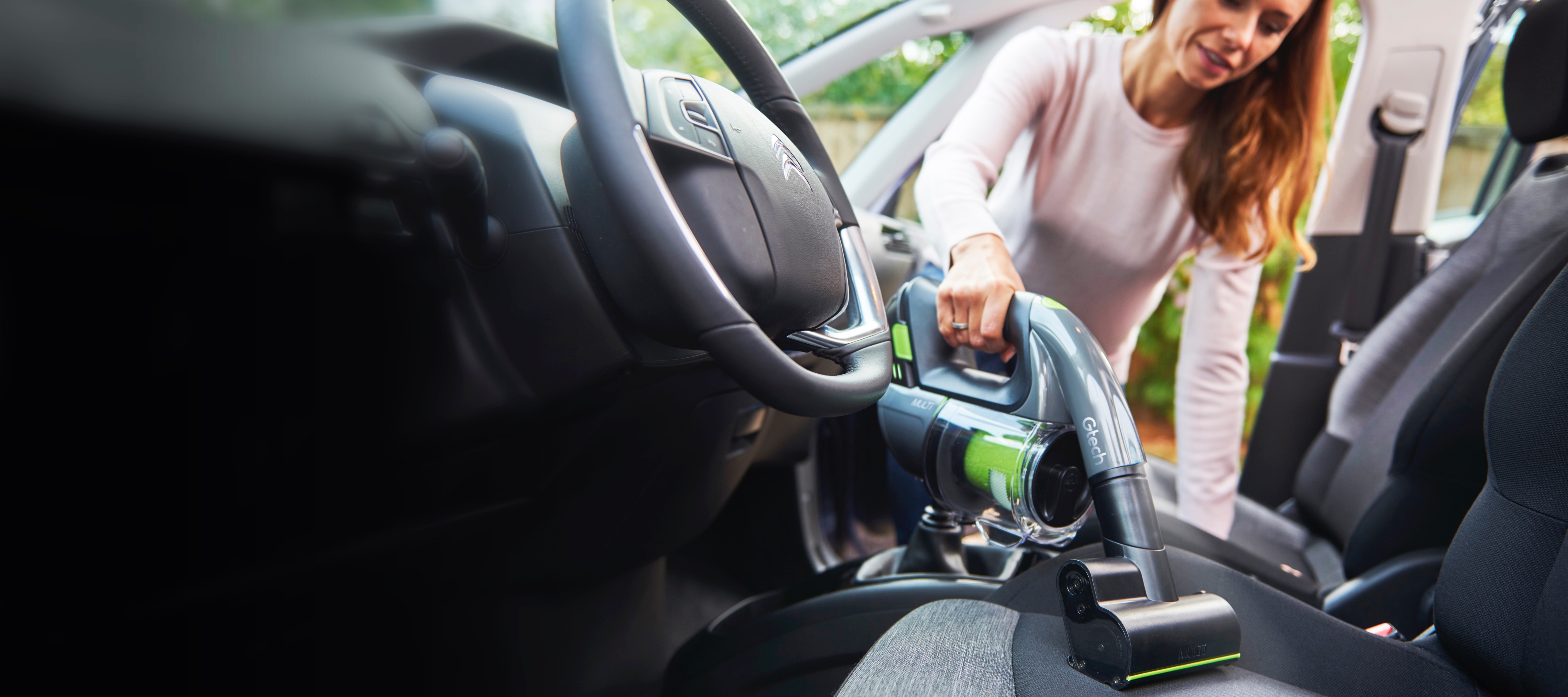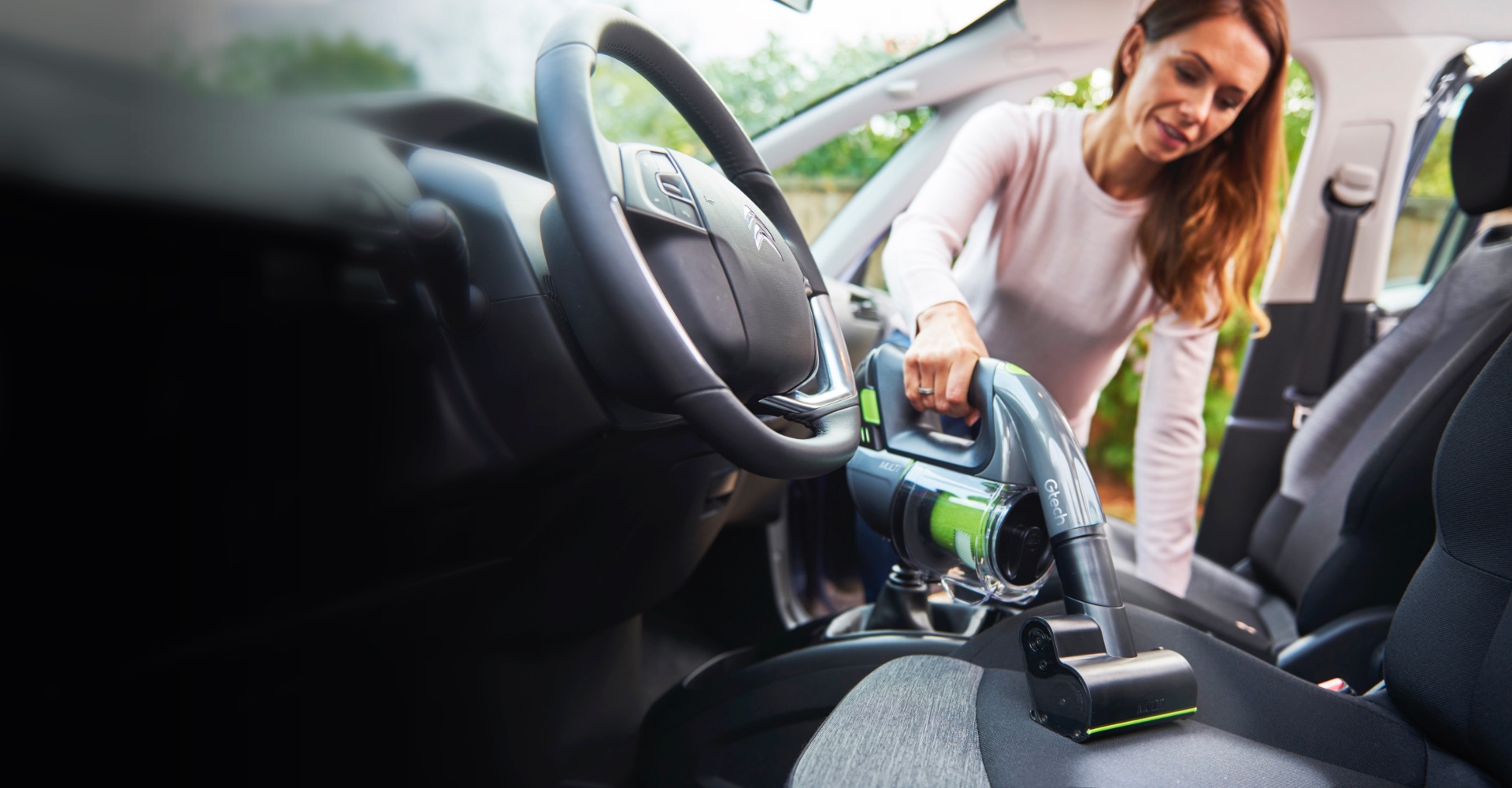 Lightweight Rechargeable Vacuum
Weighing just 1.5kg**, our rechargeable vacuum cleaner goes further than the four walls of your home. Its cordless design means you can roam free, from your house to your garage, to your car or caravan, effortlessly cleaning as you go. With a range of attachments, it's perfect for a variety of surfaces.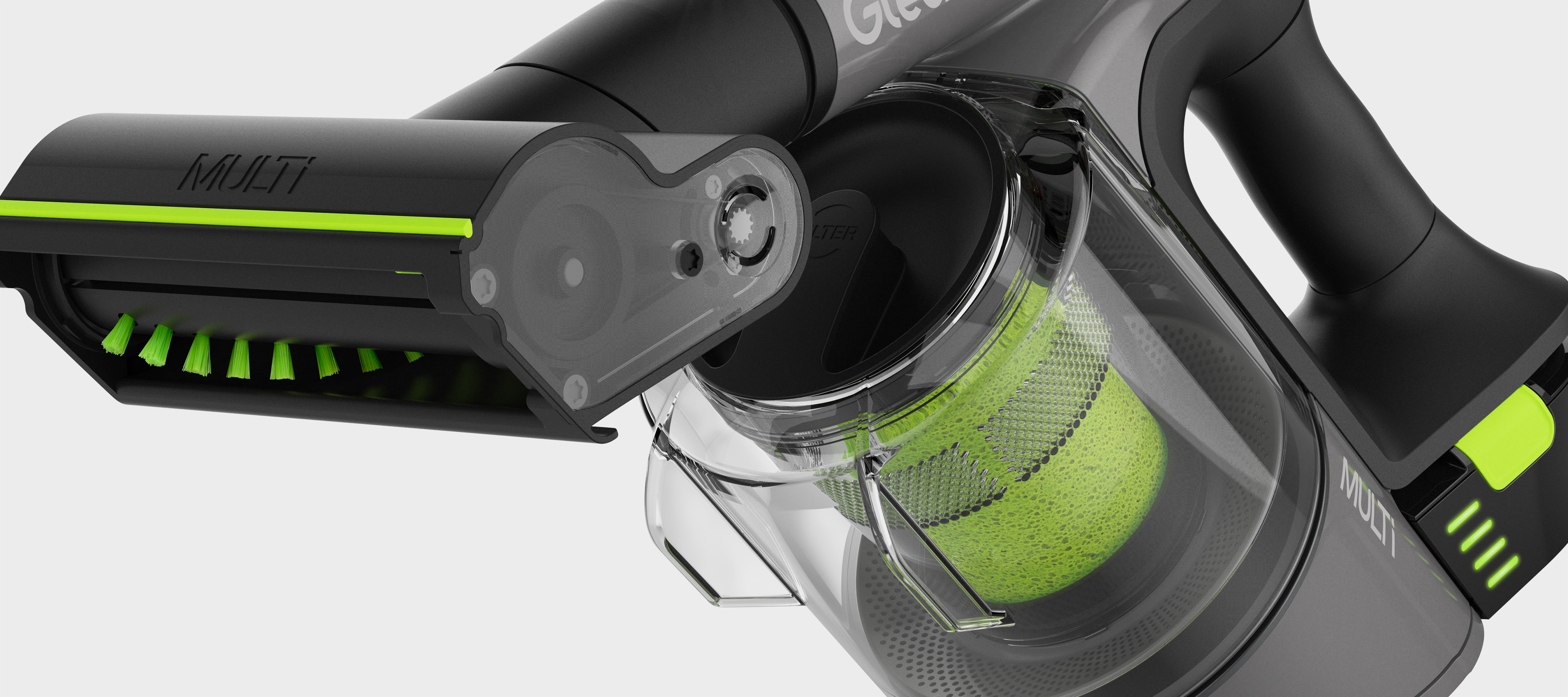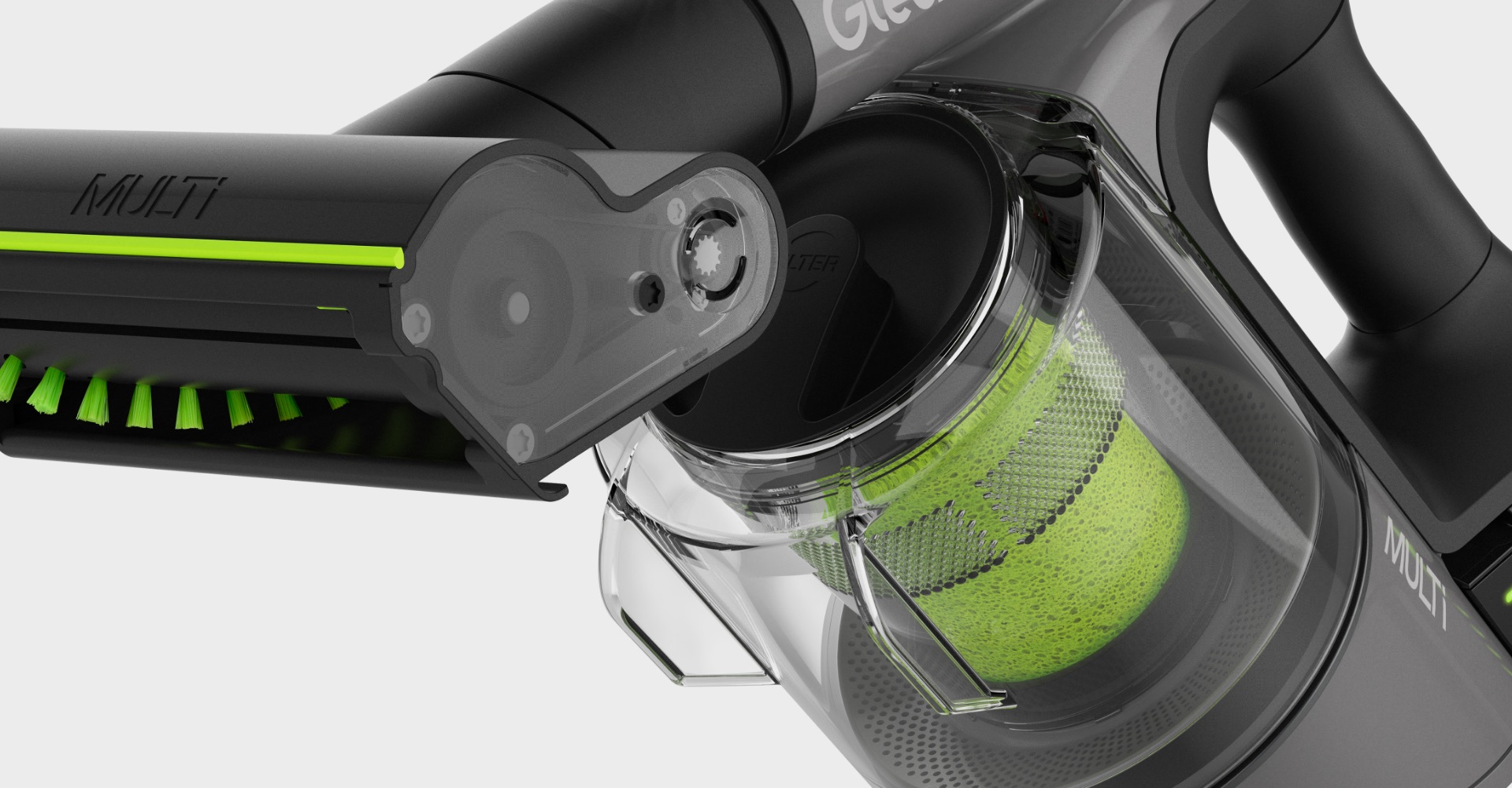 Cordless and Compact
Due to its compact build, the Multi can be stored away neatly when not in use. Gone are the days of clambering through cupboards under the stairs and getting attacked by your ironing board, our handheld vacuum is on-hand for emergency clean-ups, and spontaneous visits from unexpected guests.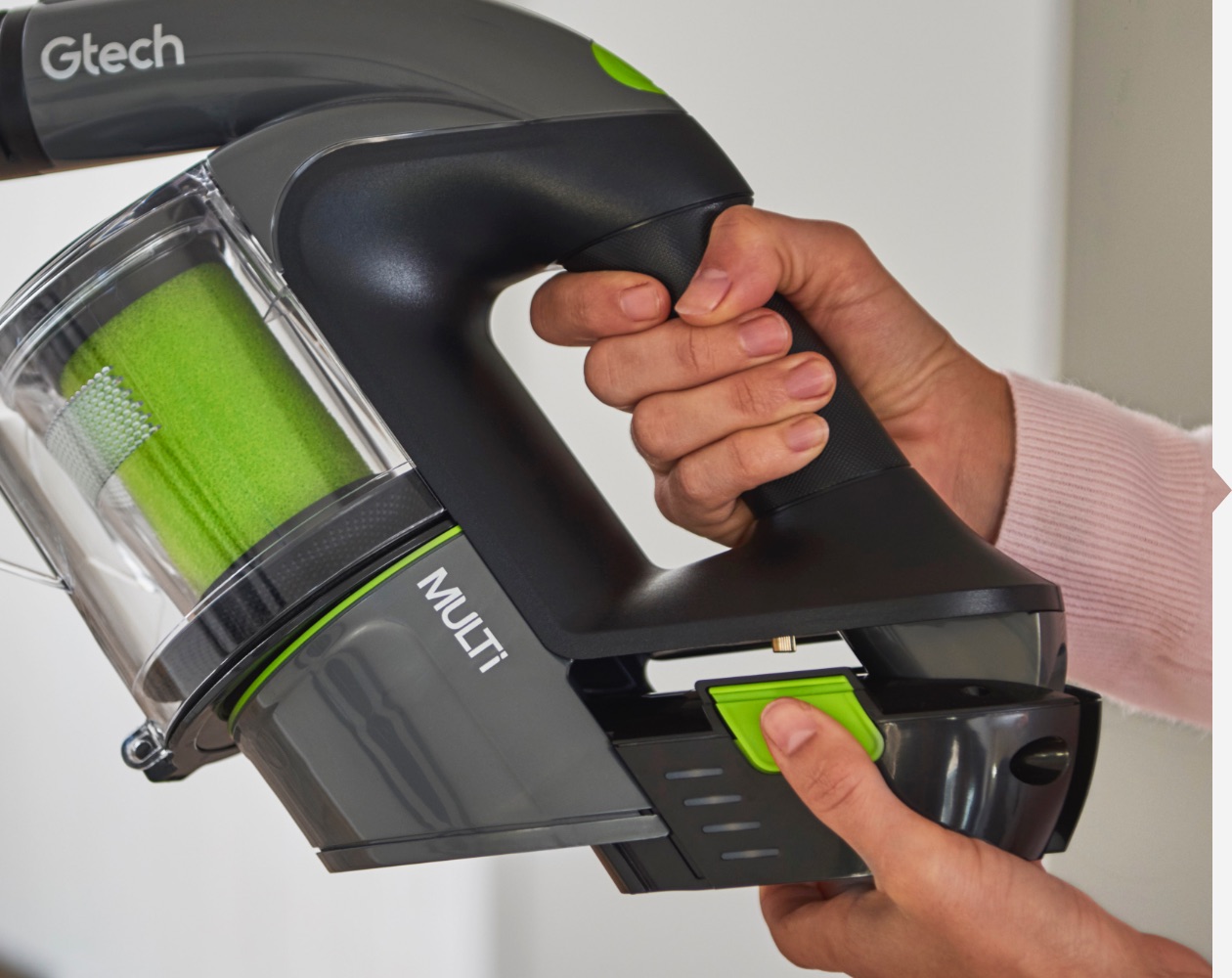 Long runtime
The Gtech Multi is powered by a removable 22V lithium-ion battery, giving you up to 20 minutes of runtime with each 4-hour charge*. Don't worry, the battery's 4-stage LED display lets you know how much charge you have left whilst in use so you won't fall short.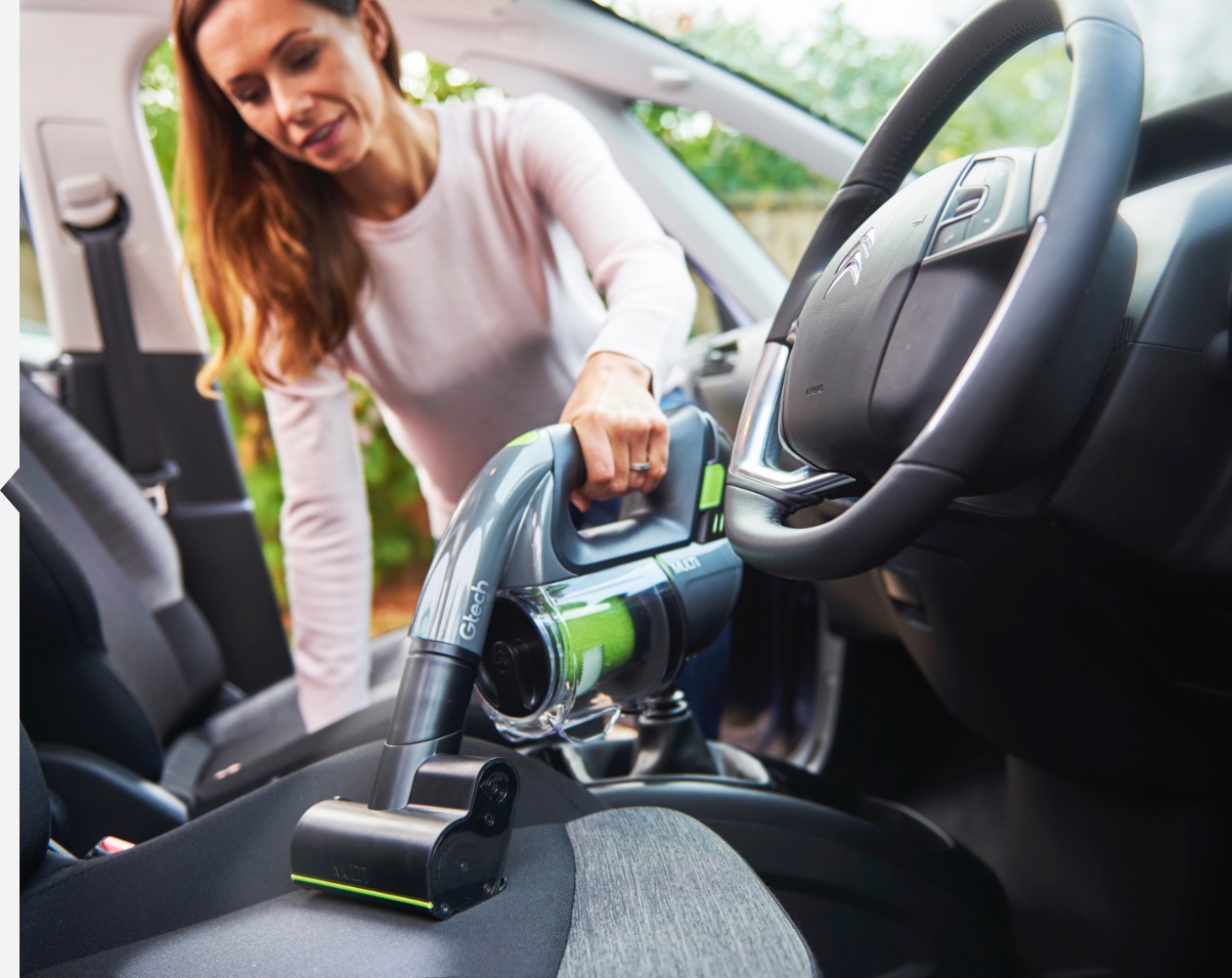 Car cleaning made easy
The Gtech Multi makes light work of cleaning tight spaces like the car or caravan, easily reaching into cracks and crevices to lift stubborn dirt. And with an LED headlight on the front of the Multi, there's nowhere for dirt and dust to hide. Don't forget to add the Car Accessory Kit for more useful attachments.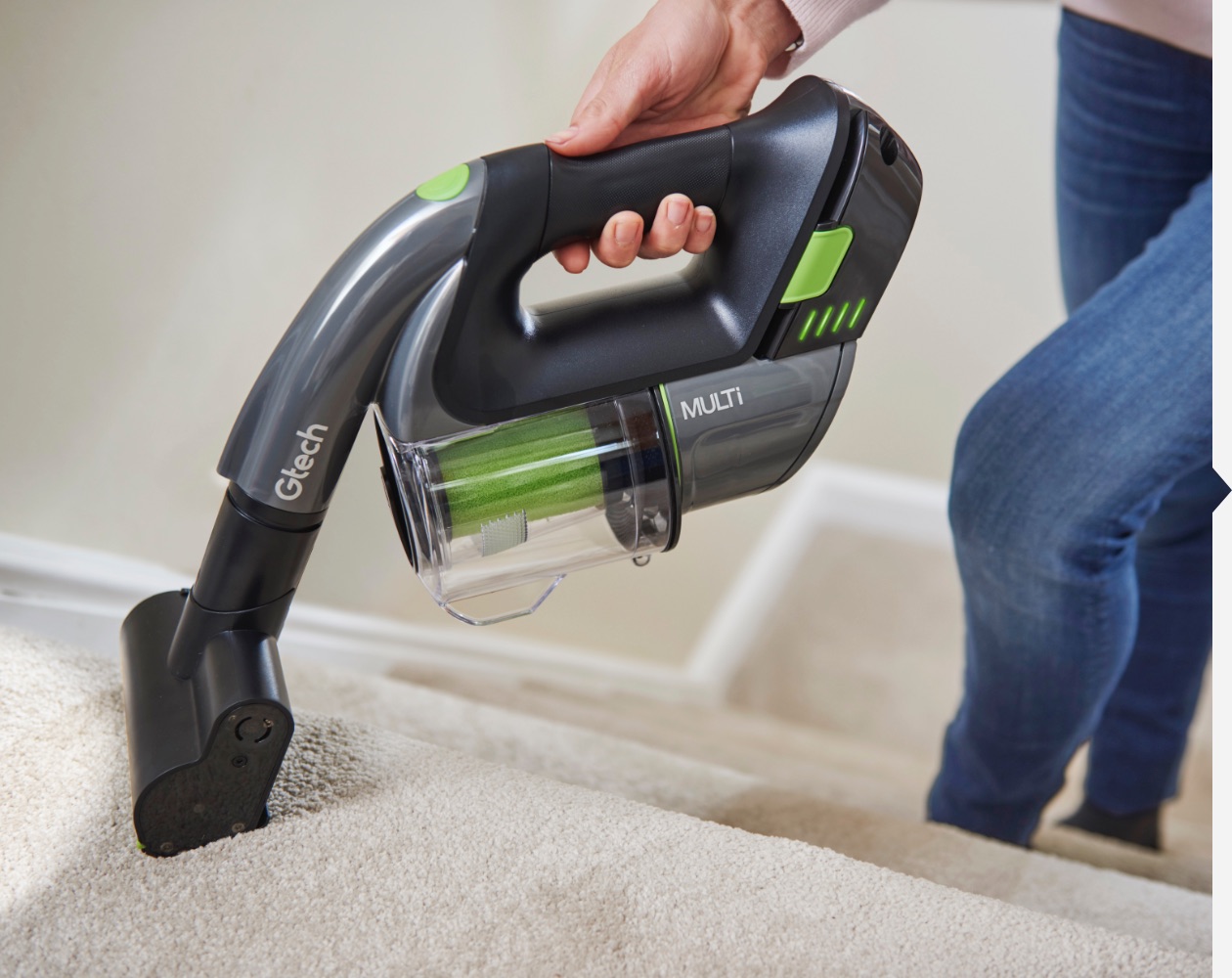 Perfect for the stairs
Many of us are used to the perilous task of vacuuming the stairs, and the fear that comes with it. Forget balancing on each step, our cordless handheld vacuum allows you to take control, lifting hair, dirt and dust as you move at your own pace.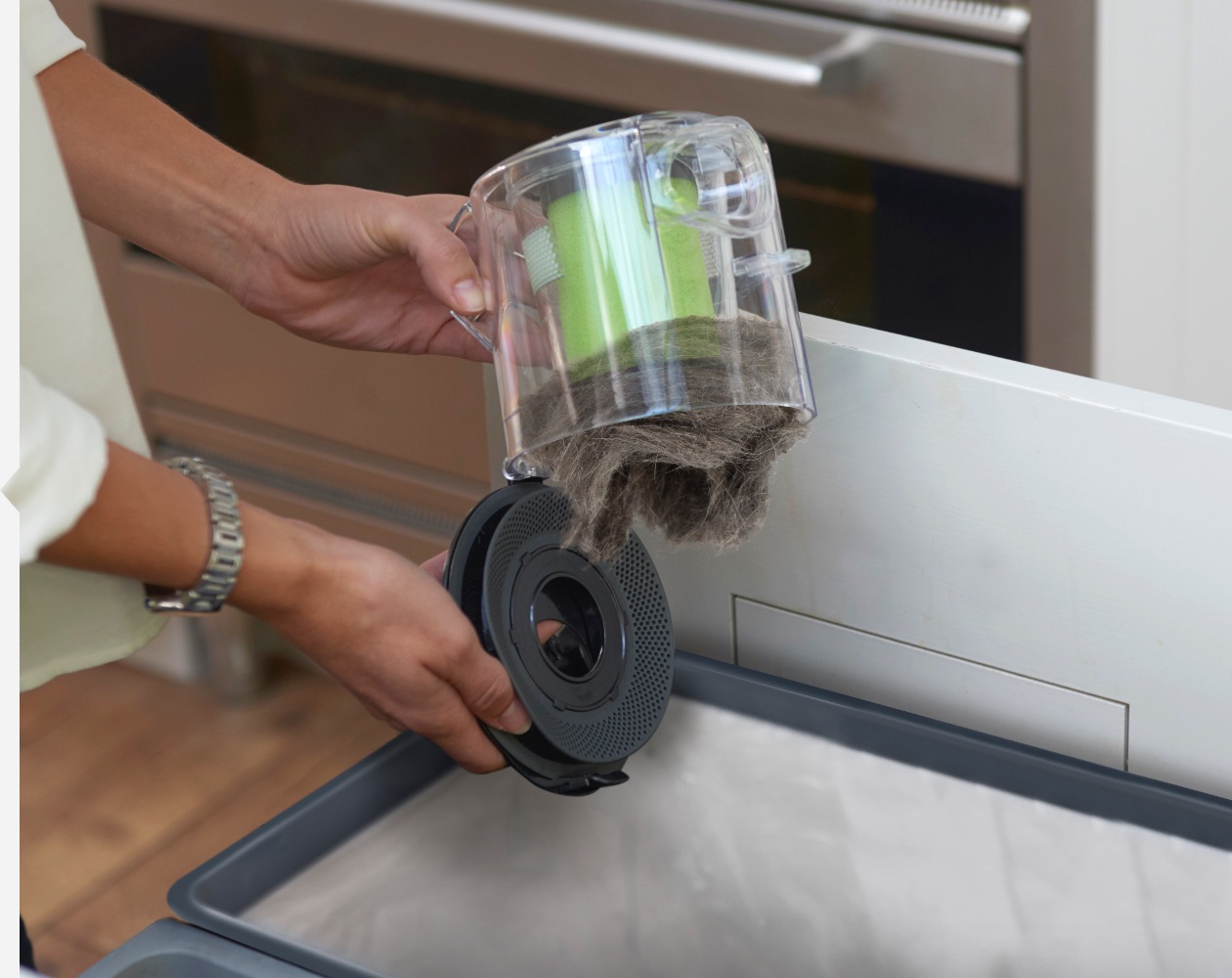 Easy-empty bin
So you've done the hard work, now you need to get rid of the evidence. With a simple flip of a latch the collected dirt and debris is released into your bin, letting you get back to enjoying your home.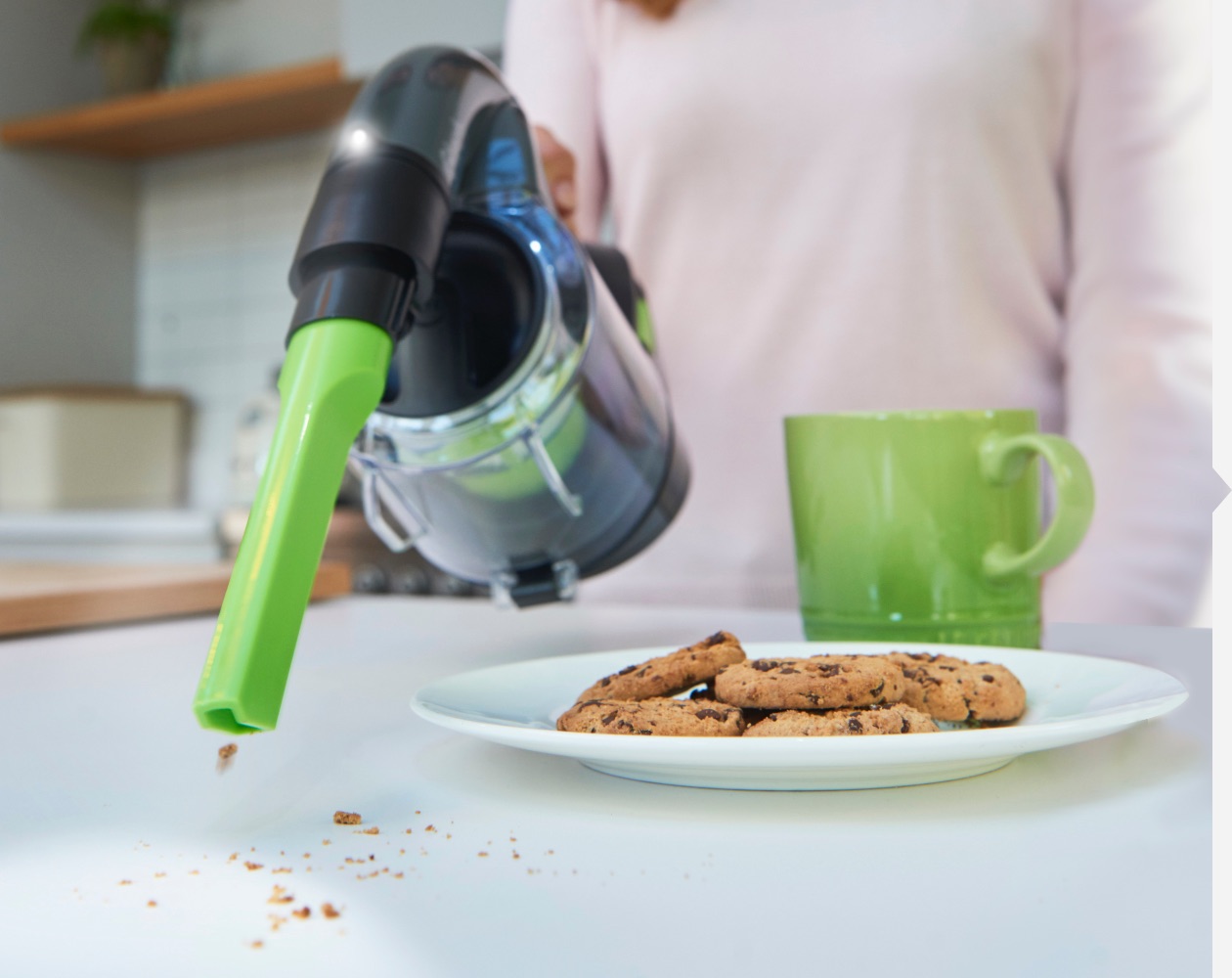 Quick clean-ups
Whether it's a deep clean, emergency tidy-up, or somewhere in between, our portable vacuum makes cleaning less of a hassle. Its streamlined, cord-free design means it's ready to go when you need it.
±Care is needed when cleaning along skirting boards to avoid scuffing.
*Runtimes quoted may vary depending on floor surfaces cleaned.
**Weight = 1.5kg when used with nozzle. Weight varies according to attachment being used.
All products ordered from www.gtech.co.uk (or by telephone from Gtech) are covered by a 30-day money back guarantee. If you change your mind we ask that you return the product to us in its original condition with your proof of purchase within 30 days. We will happily either exchange it or give you a full refund. Please note that we are happy to arrange the return carriage but we do ask that you cover the cost which incurs a charge of £10. Our 30 day money back guarantee does not affect your statutory rights.
Includes 2-year manufacturer's warranty.