Modern Slavery and Human Trafficking Statement
Introduction
Grey Technology ("Gtech") acknowledges its responsibility and the risk of potential modern slavery related to its business and is committed to take action to prevent it from happening in its supply chain.
This statement has been produced in relation to the financial year ending 2020 in accordance with the Modern Slavery Act 2015.
Company Structure
Gtech's Headquarters are located at Brindley Road, Worcester, WR4 9FB. Gtech designs, manufactures, sells, and distributes small household cleaning and garden products within the UK and to the rest of the world.
Prevention in our Supply Chain
Gtech takes a zero-tolerance approach to modern slavery and human trafficking. Gtech sources their products from factories located in China. Suppliers are only selected to work with Gtech who share the same principles. This means they must have a zero-tolerance policy to any human rights infringements, with focus on modern slavery, human trafficking, health and safety and anti-corruption. All suppliers must provide their code of conduct and evidence that their values and training processes follow these same core values.
Training
We are dedicated to ensuring that this type of crime is not present throughout our supply chain and are taking steps to this effect through due diligence of suppliers and training of our employees.
This statement has been approved by the Chief Executive of Gtech.
Signed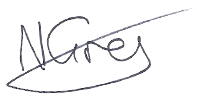 Nick Grey
This statement has been published in accordance with the Modern Slavery Act 2015.