Transform your cleaning with our award-winning cordless vacuum, and glide effortlessly from carpets to hard floors with no settings to change. Designed with a powered brush head and using our unique AirLOC technology, your AirRAM will pick up everything from dirt and large debris to embedded pet hair.
Upright Vacuum
Powered Brush Head
LED Headlights
Easy-Empty Bin
Free Next Day Delivery
2 Yr Warranty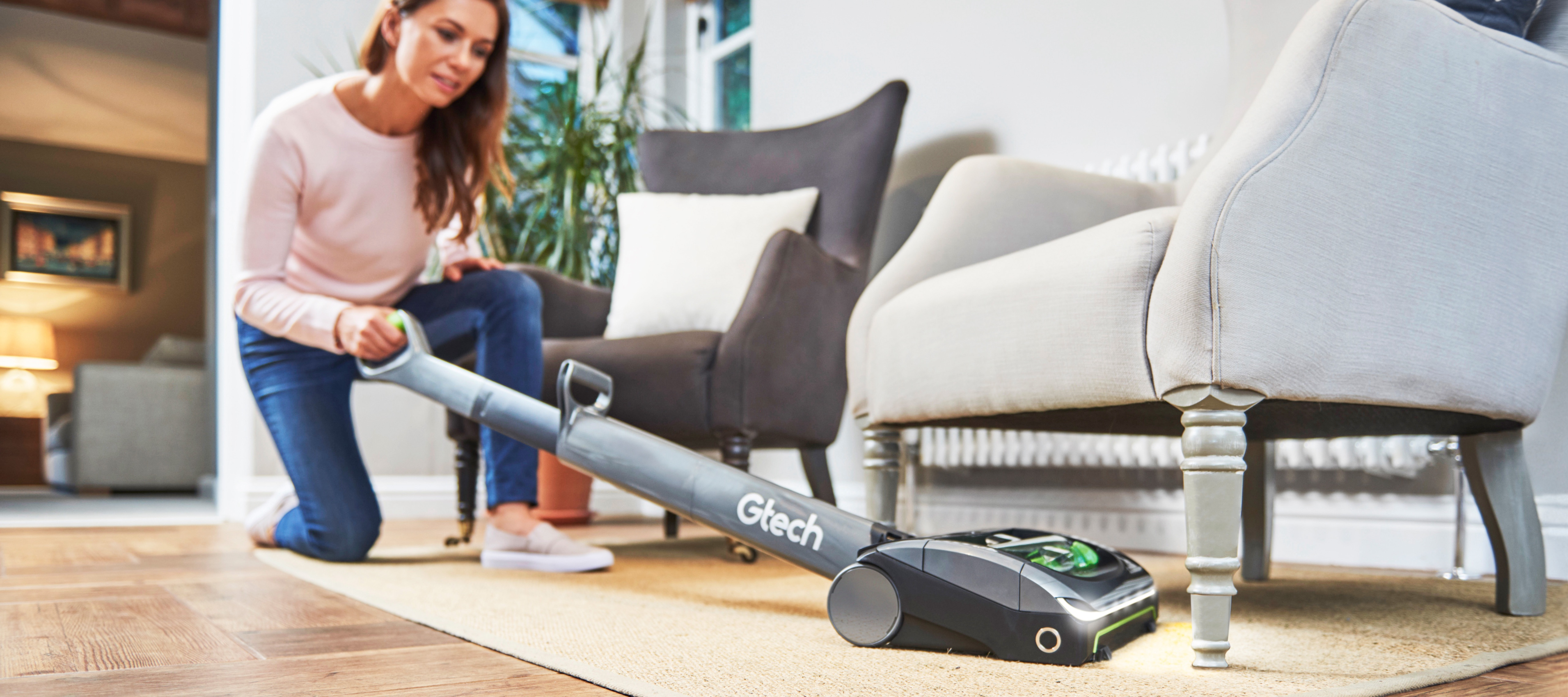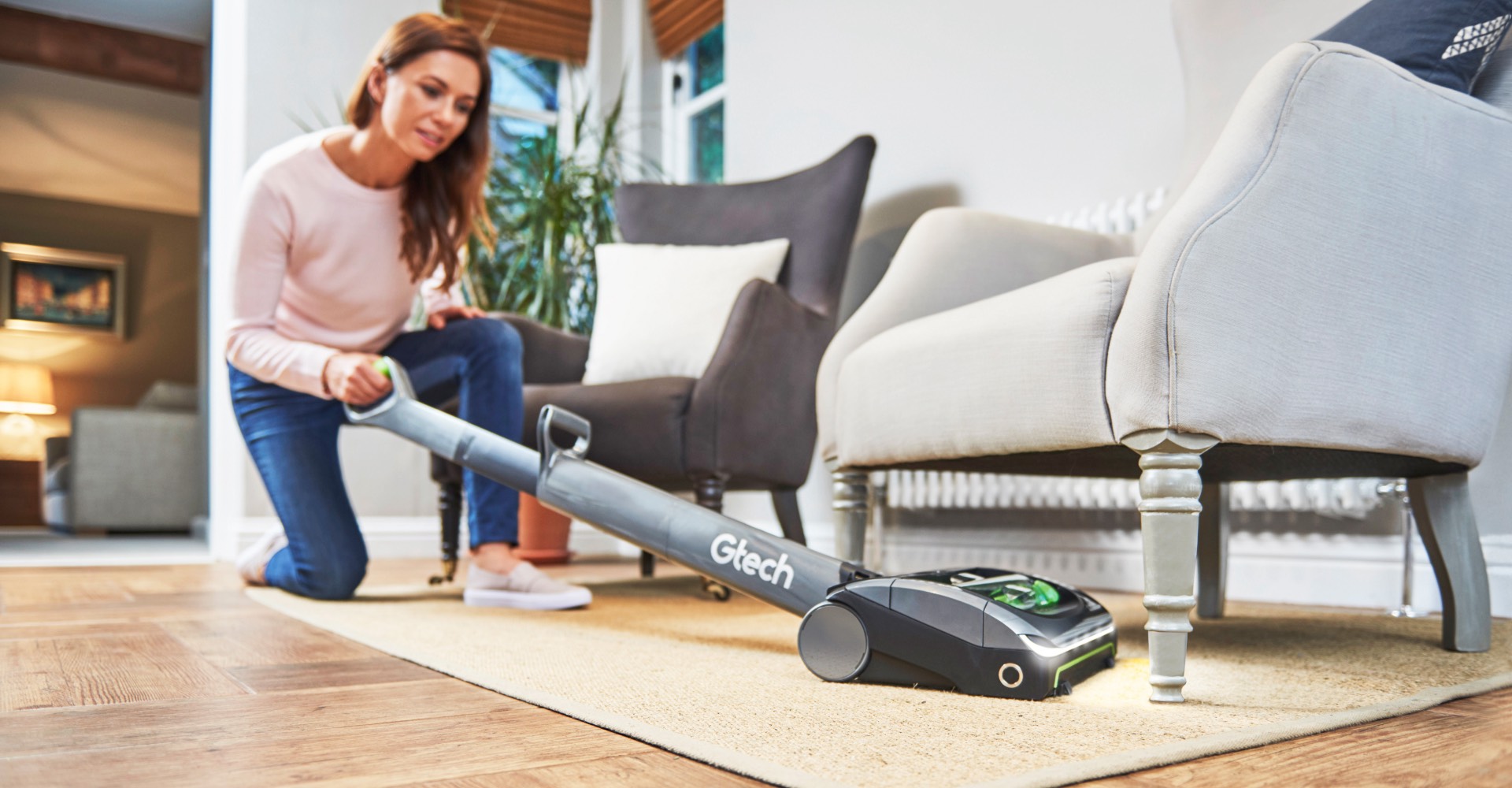 Cordless Cleaning
Whether you're a keen cleaner or a reluctant tidy-upper, we've created a cordless upright vacuum to enhance your cleaning experience. The AirRAM cordless vacuum cleaner is easy to manoeuvre, gliding seamlessly from carpets to hard floors with no risk of tripping over cables, and no need to change settings or plug sockets.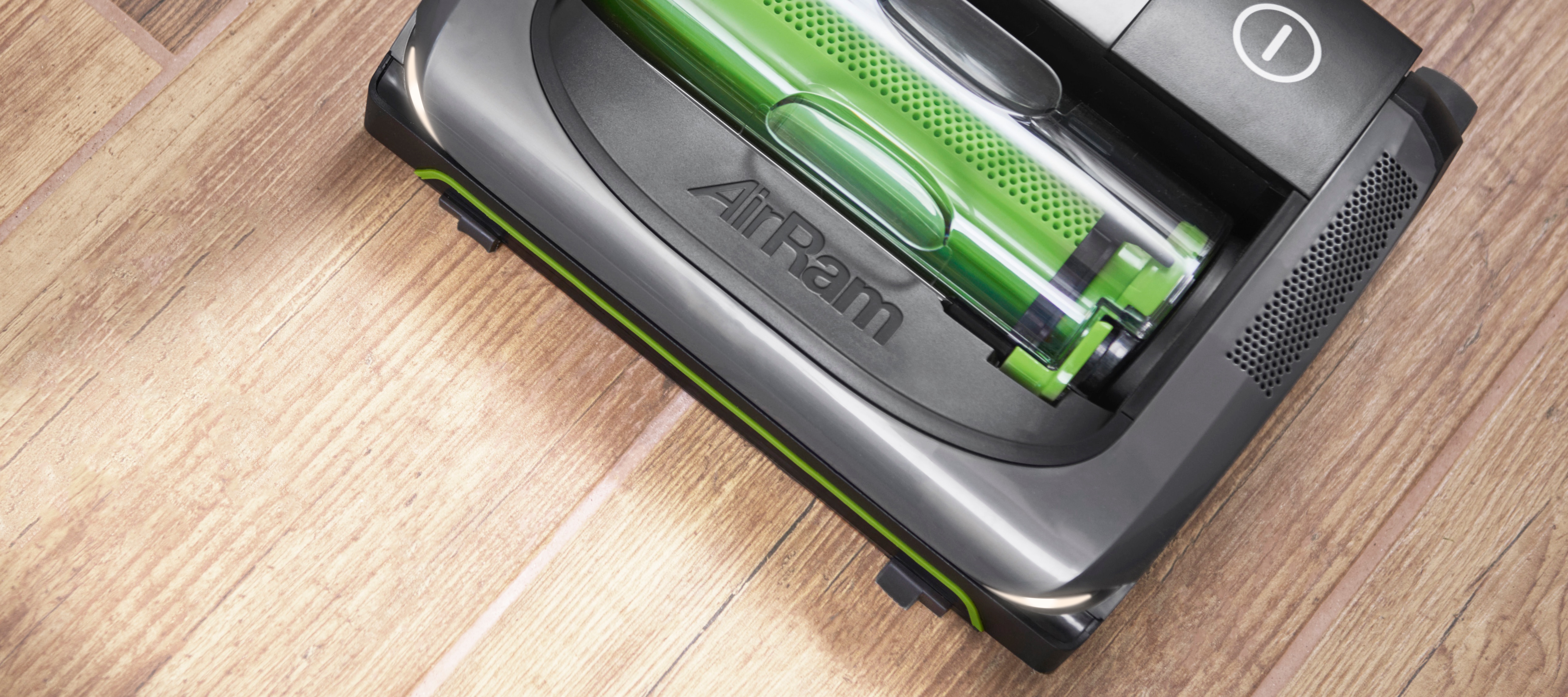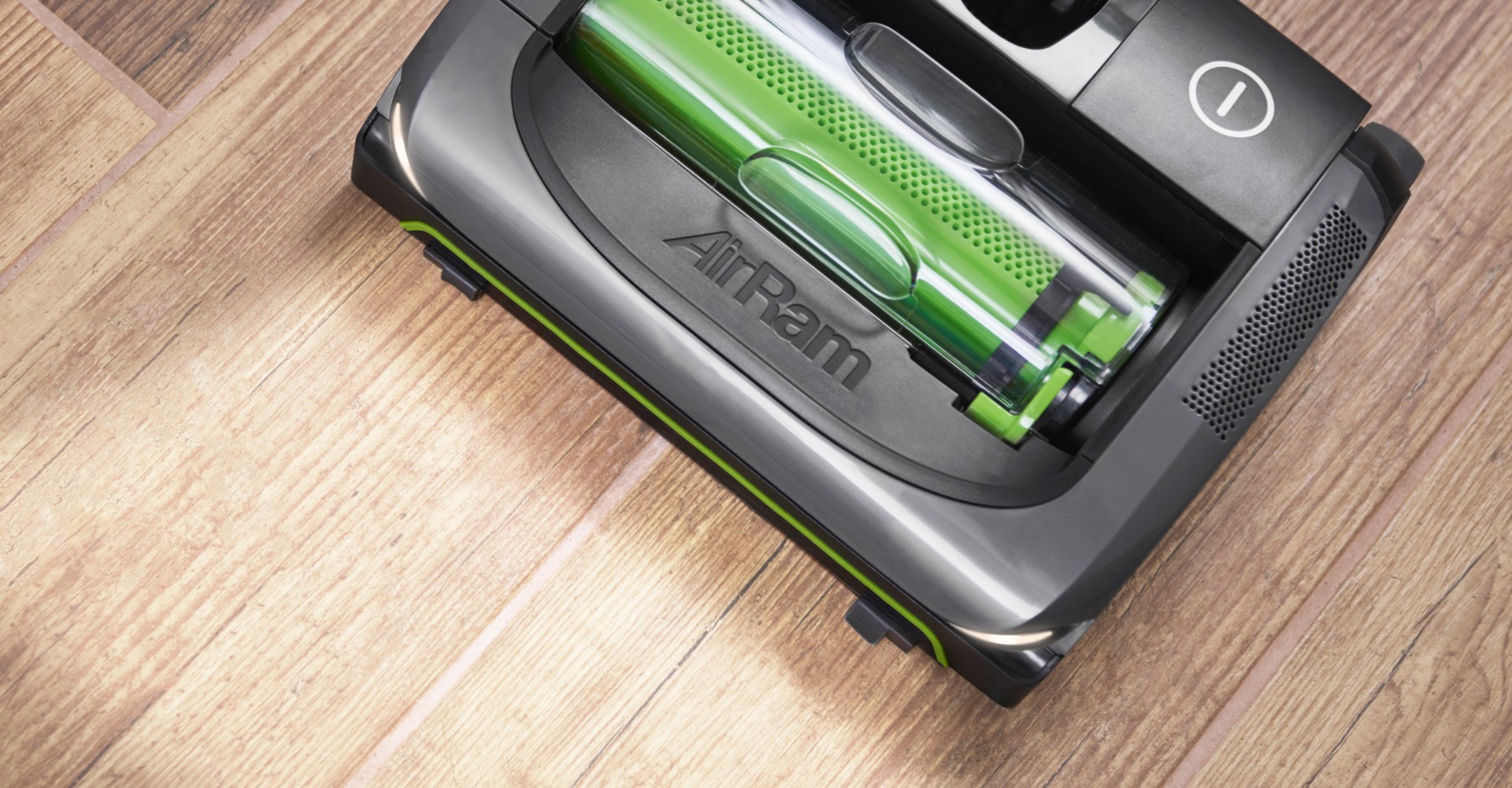 Let there be light
A quick tidy-up or a regular deep clean, our cordless vacuum's got you covered either way. We've added full width LED lights along the front of the AirRAM, illuminating the floor ahead as you clean. Whether it's under your sofa, bed, or coffee table - dust has nowhere to hide.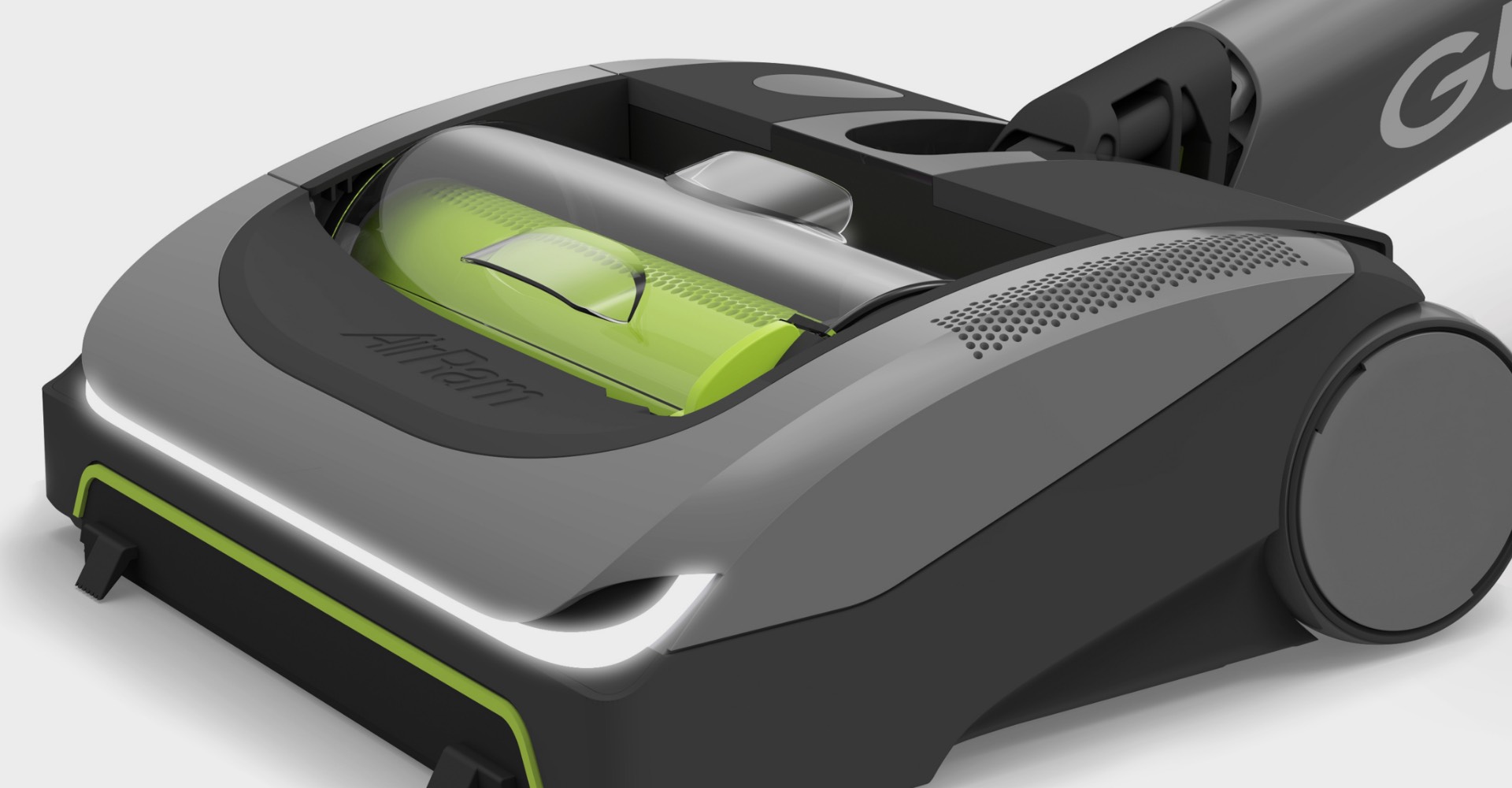 Lightweight Vacuum Cleaner 
Weighing just 3.2kg when fully assembled, you can glide between rooms and carry your AirRAM up and down stairs effortlessly. Plus, our lightweight vacuum has an ultra-low-profile reclining handle, allowing you to reach underneath furniture, and helping you clean your whole home with ease.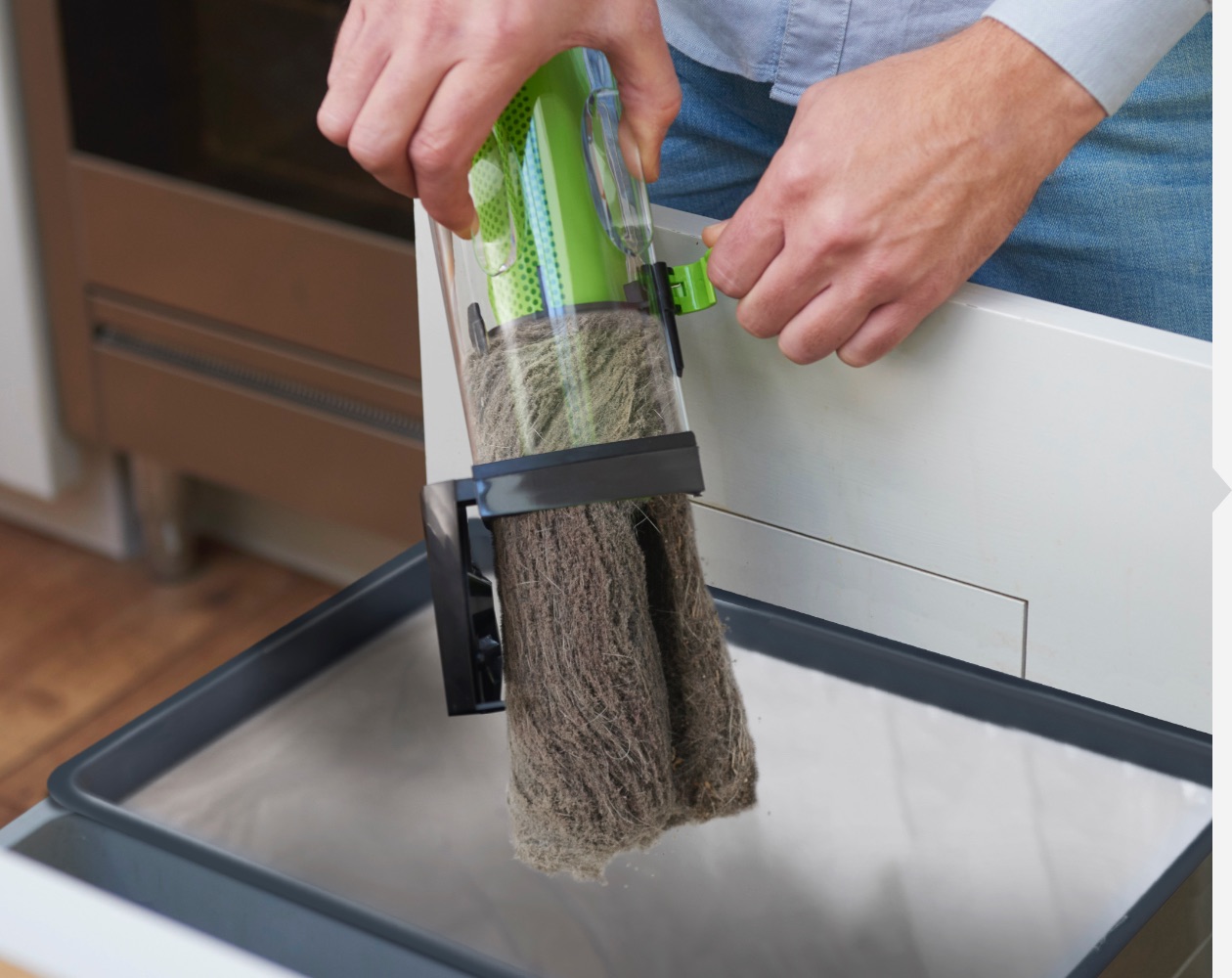 Easy-empty bin
Our bagless vacuum cleaner's bin is designed to be just as easy to use as the vacuum itself. With a quick slide of the ejector arm, the compressed dirt, dust and debris can be emptied straight into your bin, with no dust clouds. Simple as that.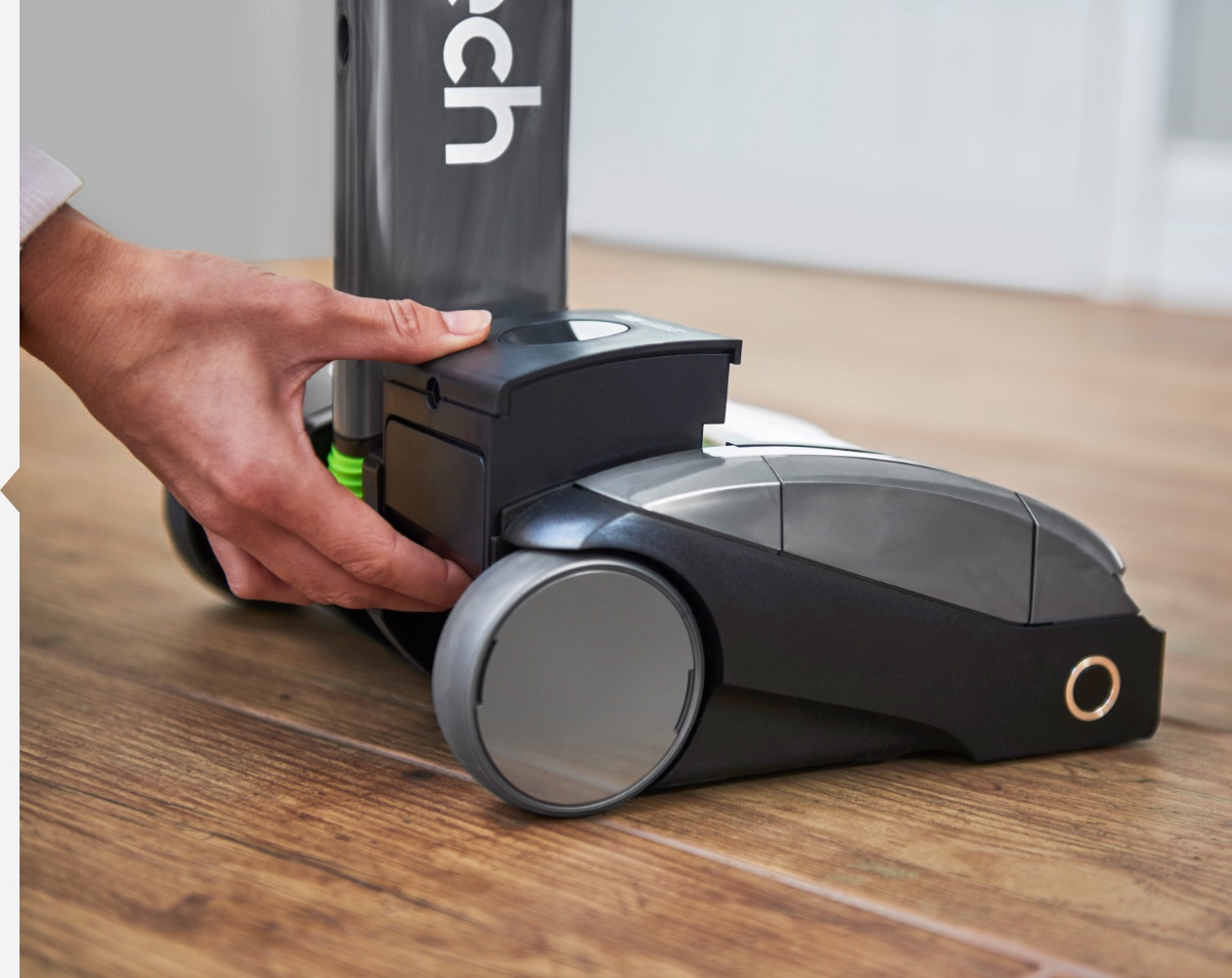 Long runtime
The AirRAM is powered by a removable 22V lithium-ion battery, providing up to 40 minutes* of runtime from a 4-hour charge. With a handy 4-stage LED display, you can easily monitor how much charge you have left whilst in use. And when it's time to recharge, you've got the freedom to charge the battery on or off the AirRAM - whichever suits you.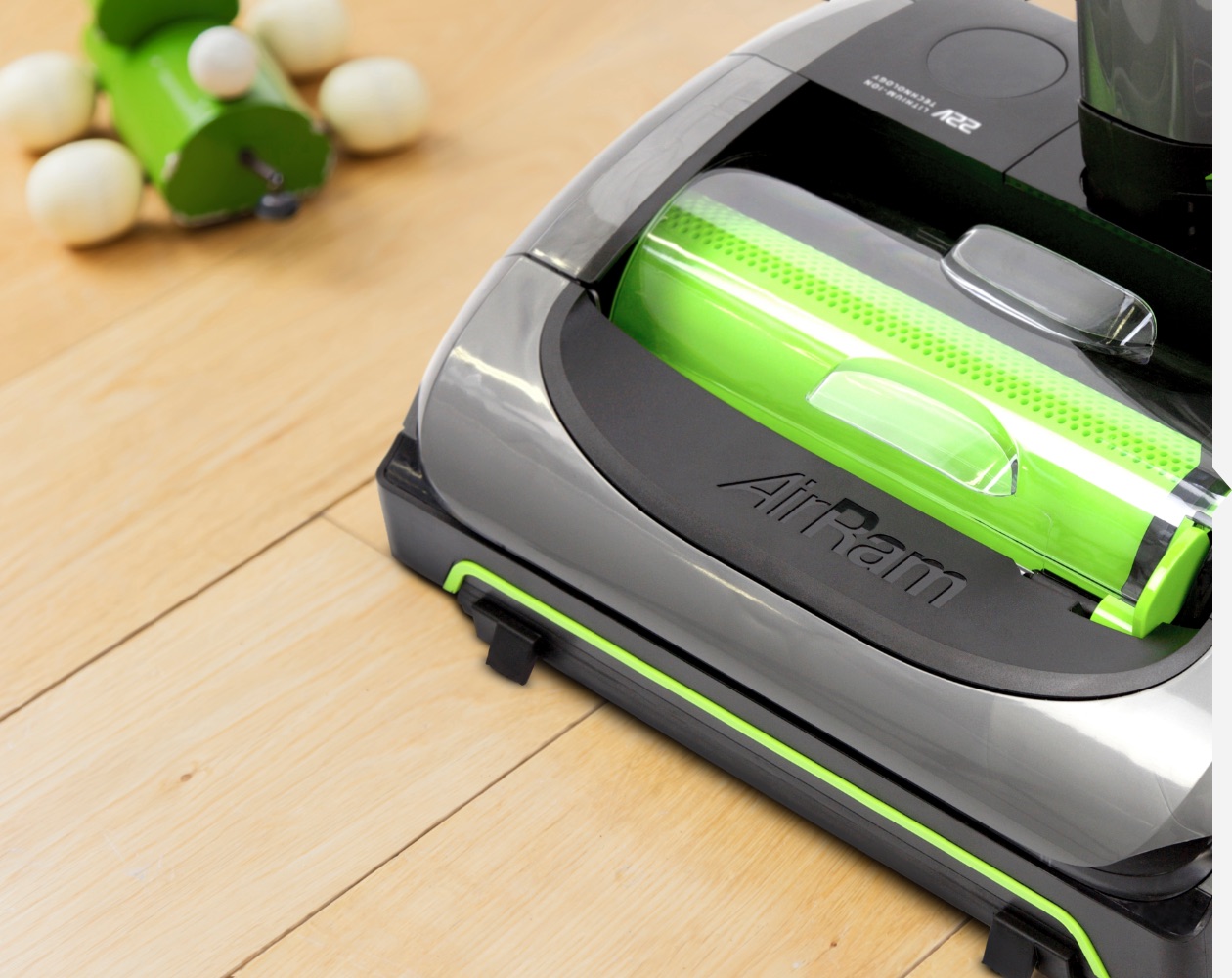 Edge-cleaning made easy
Our cordless upright vacuum has been designed with edge-cleaning in mind, effortlessly getting into those awkward corners and cleaning up to the skirting boards with ease±.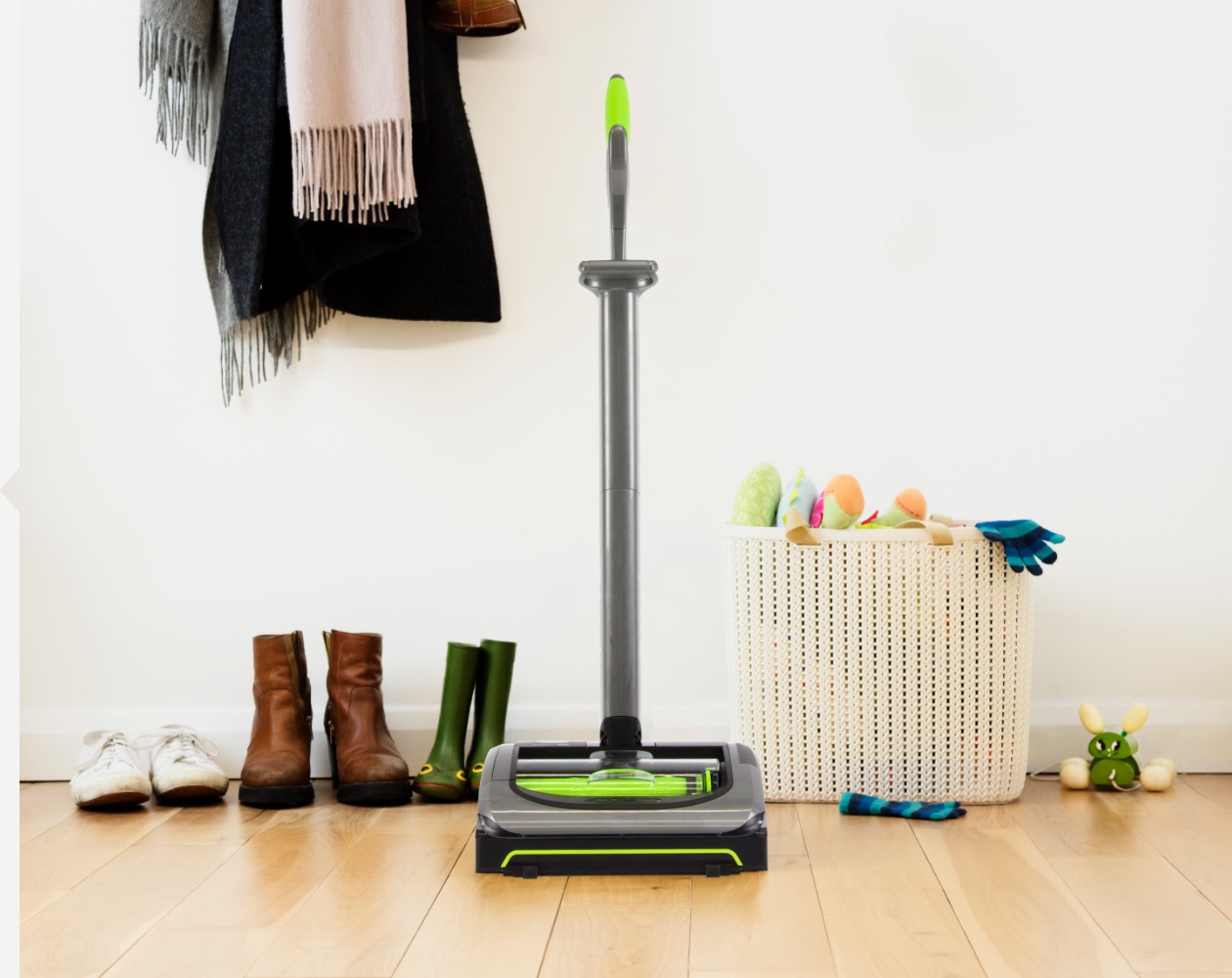 Compact storage
Our cordless upright vacuum is easy to store away, with no tangled cables to worry about. For added convenience, the battery can be easily removed and charged separately, so you don't need to leave the whole vacuum by the charging point.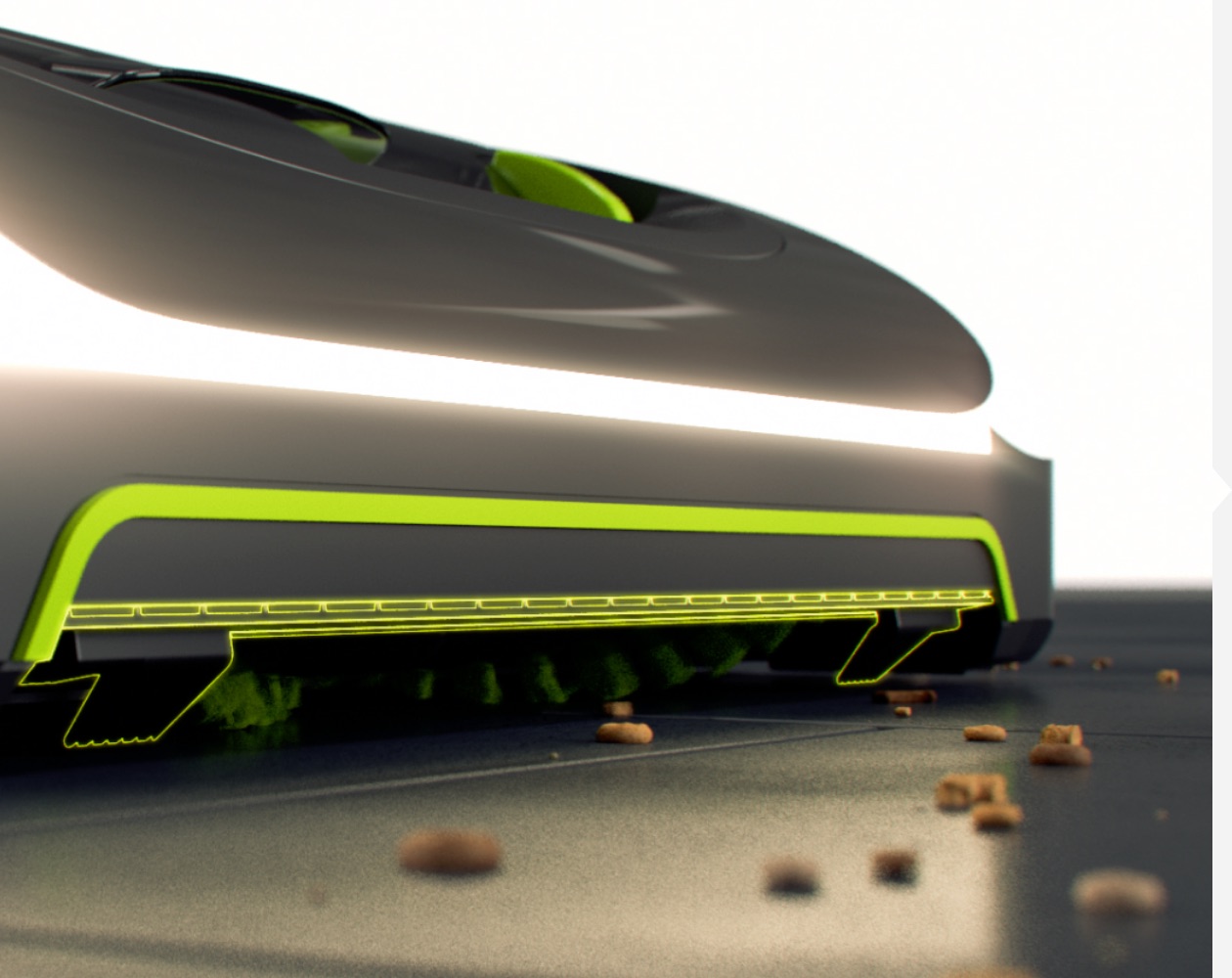 Powered brush head
The AirRAM's rotating brush bar makes it ideal for removing stubborn dirt, and can be used on a variety of floor surfaces. Using our unique AirLOC technology, the AirRAM effortlessly picks up large debris as you push it forwards, and locks on the backstroke to suck up embedded dust and fine dirt.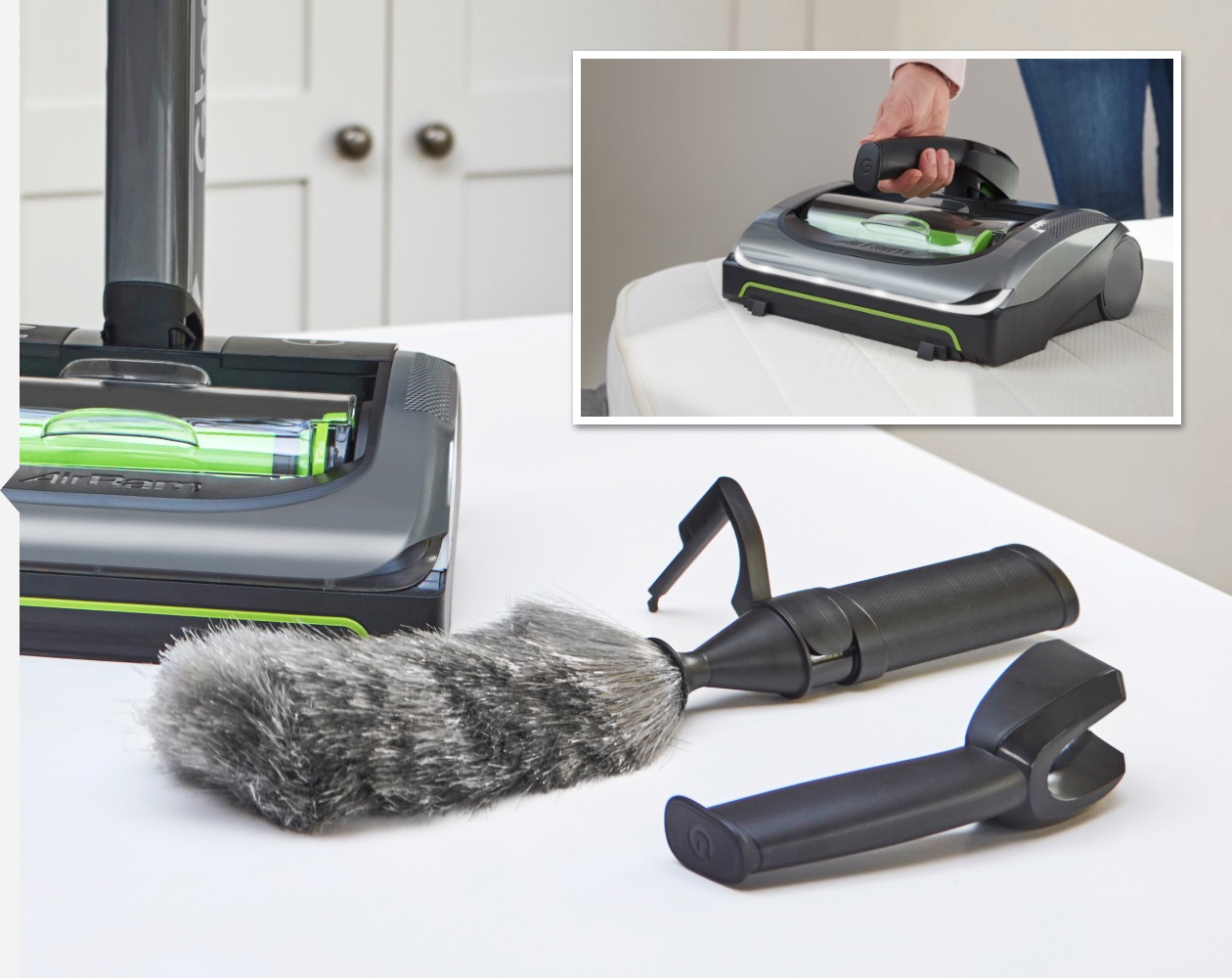 Speed cleaning kit
We've designed the handy AirRAM Speed Cleaning Kit to boost its cordless cleaning capability. This kit includes a duster and speed clean handle to help you make the most of your AirRAM. Easy to attach and use, whilst compact for simple storage, you can vacuum above floor level from your home to your car, and from the stairs to your boot.
ΔAirLOC Technology is patent-pending - WO2017/144922.
±Care is needed when cleaning along skirting boards to avoid scuffing.
*Runtimes quoted may vary depending on floor surfaces cleaned.
All products ordered from www.gtech.co.uk (or by telephone from Gtech) are covered by a 30-day money-back guarantee. If you change your mind within the 30 days, we ask that you contact us to arrange the return of the product(s). We will happily either exchange it or give you a full refund. However, we do ask that you cover the cost of the return carriage at £10 per order for all products except eBikes, which cost £50 for a return carriage. Our 30-day money-back guarantee does not affect your statutory rights.
Includes a 2-year manufacturer's warranty.