Explore Our Cordless Lawnmowers Range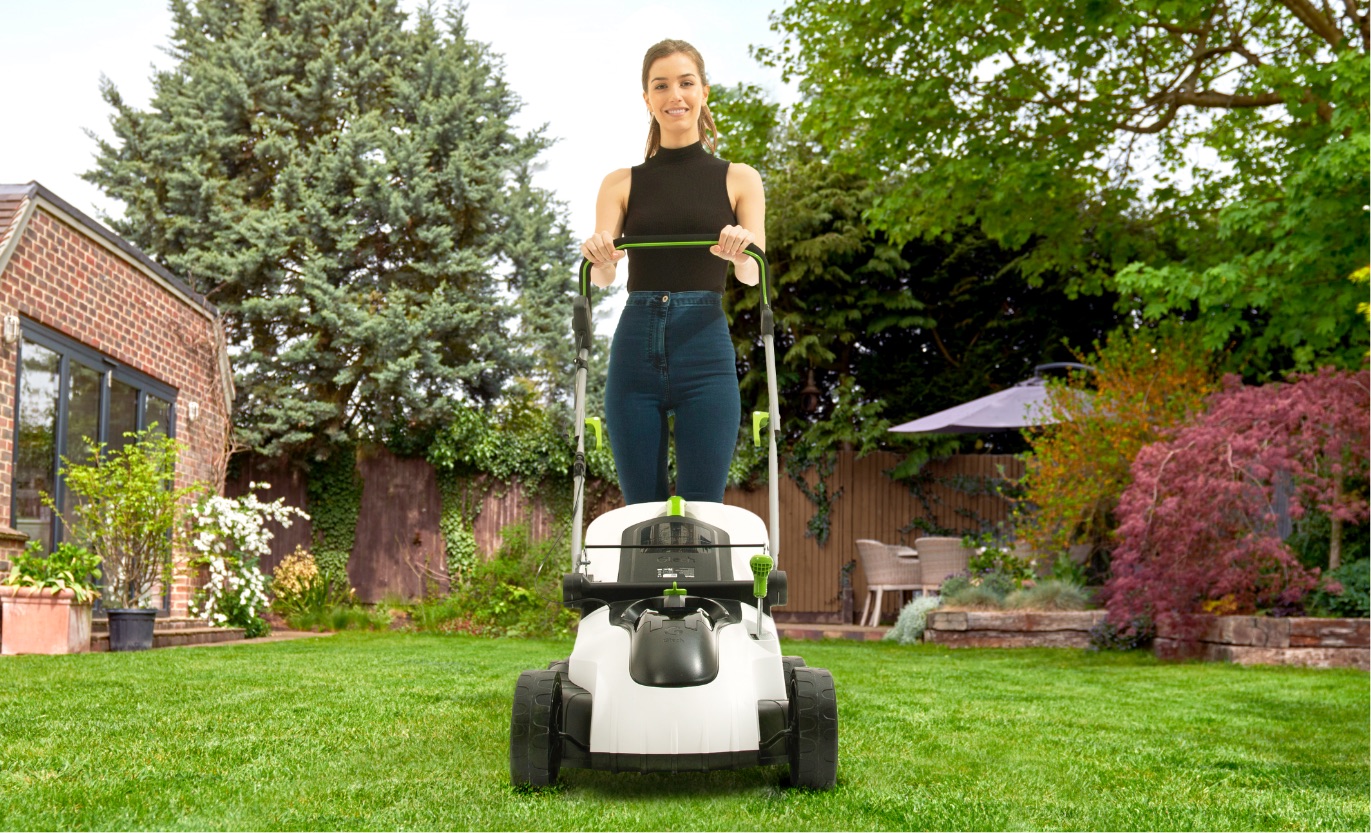 Introducing


Our Cordless Lawnmower range

Our cordless lawnmower technology is designed to make gardening easier and more efficient. Choose between our battery-operated lawnmowers, which are lightweight and easy to use, and our new robot lawnmower.
Browse all Cordless Mowers
Small Lawnmower SLM50 (body only)

The perfect partner for your GT50 or HT50 – just attach your pole and battery, turn the safety switch and go.

Compatible with GT50 and HT50
Lightweight at 3.5kg*
Single-handed operation
Adjustable cutting height
Compact for easy storage

Lawnmower CLM50

Our new and improved, white finish cordless lawnmower with intelligent OMNIBLADE technology.

Carbon Steel Blade
Lightweight at 13.5kg
Adjustable Cutting Height
1 hour Fast Charge
Compact for Easy Storage

Robot Lawnmower RLM50

Our robot lawnmower takes the hard work out of mowing your lawn, helping you look forward to a lush green lawn and more time to enjoy life.

Fully Automatic Lawn Care
Self-Install - No Need For Expert Installation
No Grass Bin - Clippings Return To lawn As Natural Fertiliser
Automatically Returns To Base For Charging
Suitable For Most Lawns - Up To 625 m² & 30% gradient
Battery-Powered Lawnmowers from Gtech
With no trailing wires or messy petrol motors, you'll be glad you chose a Gtech Lawnmower.
Along with its ergonomic design and height adjustment mechanism, the Cordless Lawnmower CLM50 has a durable, carbon steel blade which makes short work of thick grass. The battery-powered mower also has an intuitive speedometer, which automatically adapts to the thicker areas of grass in your garden.
Looking for something ultra-lightweight? Look no further than our Small Lawnmower SLM50. The perfect partner to your GT50 or HT50, our Small Lawnmower can be operated single-handedly and has two cutting heights to choose from.
If you're looking for a way to get out of mowing the lawn, we've got you covered. Our Robot Lawnmower RLM50 is fully automatic, returning to its base when it needs to charge. And with a choice of 3 cutting modes, a height adjuster, and its own mowing schedule, it's completely personalised to fit around you.
Find out more about the perks of our lawnmowers over on their individual product pages.
Cordless Lawnmowers FAQs
Gtech battery-powered lawnmowers take just one hour to charge – making it our fastest charging mower battery ever.
From one full charge, our 48V Lithium-ion batteries grant a runtime of up to 40 minutes.
Our upgraded rechargeable mower is equipped with a 50-litre grass bin, which is our biggest ever grass bin. This means you spend less time emptying and more time mowing.
Yes. We upgraded our cordless lawnmower to maximise airflow, moving any cuttings to the bin quickly and efficiently. Additionally, its lightweight frame means it's easier than ever to manoeuvre around your garden.
Our CLM50 model uses a single blade with a cutting width of 420mm, allowing you to make more precise cuts.