Cordless Grass Trimmers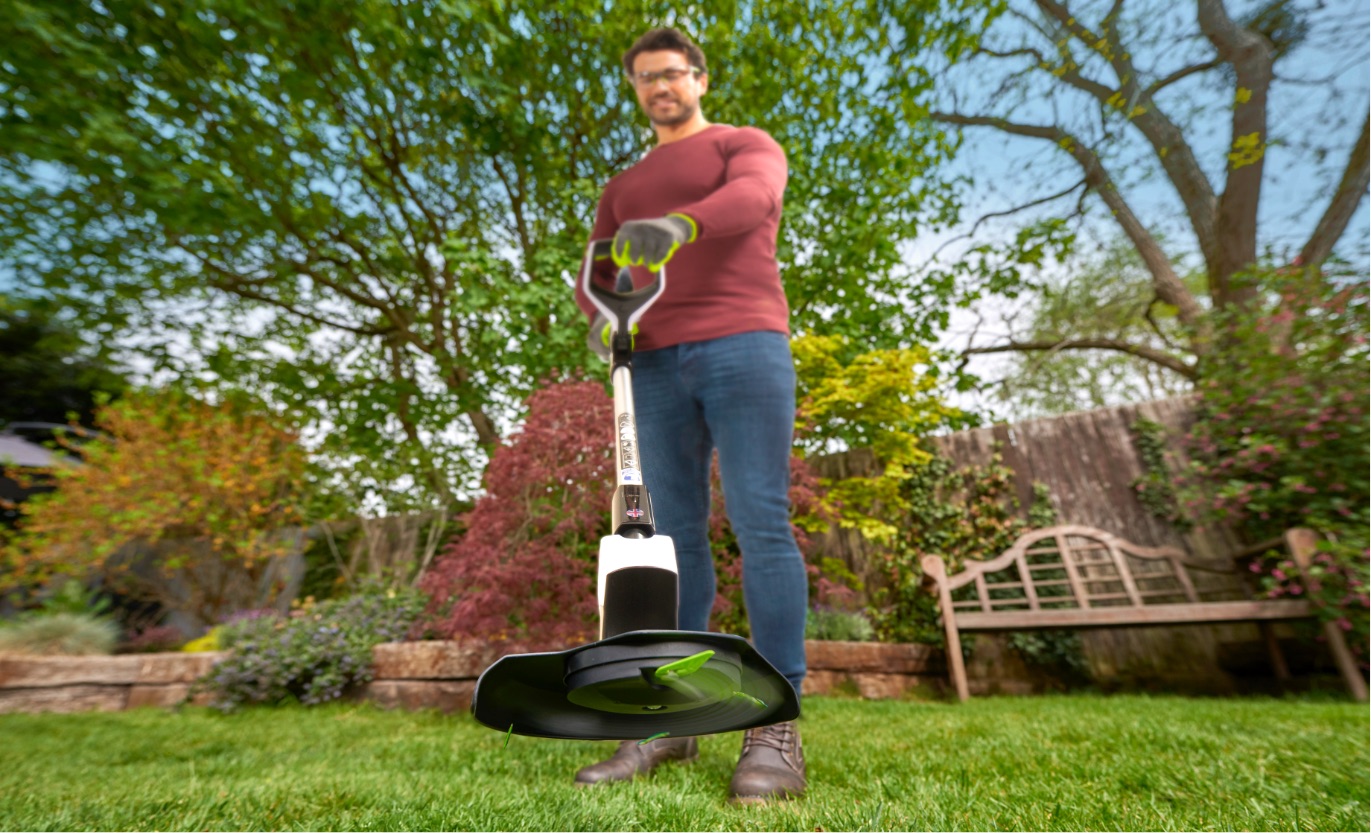 Introducing


Grass Trimmers

Trim and edge your lawn to perfection with our lightweight, cordless Grass Trimmer. With up to 30 minutes' runtime and replaceable, easy-fit blades, you can tackle your lawn with ease.
Browse all Grass Trimmers
Grass Trimmer GT50

This lightweight cordless grass trimmer will cut and edge your lawn to perfection.

30 minute runtime*
Lightweight, balanced design
Ergonomic handle & harness
Easy fit plastic blades
Cordless Grass Trimmers from Gtech
Wave goodbye to fiddly strings and awkward handles, our eco-friendly Grass Trimmer is designed for everyday gardeners wanting a quality cut.
Unlike petrol grass trimmers, ours is battery-powered and cordless (of course). Weighing just 1.85kg, you can move freely and easily throughout your garden, unrestricted by wires and plug sockets.
Providing a clean, precise cut, our cordless Grass Trimmer is an essential during garden season. Best of all, there's no messy fuel motor to clean - the only maintenance required is charging your battery for 4 hours. After that, you'll get 30 minutes of smooth runtime, free from fumes.
If you think you'll need longer in the garden and you also have our Hedge Trimmer HT50, you can swap between the batteries as they are interchangeable.
And blunt blade? Don't worry. Every Grass Trimmer comes with 20 replaceable blades, and if you need more, you can order extra packs of 50 replacement blades from us directly. Just clip the replacement blade on and you're good to go - it's that simple.
For more information about the GT50 Grass Trimmer, take a look at the product page.
Cordless Grass Trimmers FAQs
Our battery grass trimmers require four hours to fully charge.
With each four hour charge, your Gtech grass trimmer enjoys up to 30 minutes of cordless convenience.
Our upgraded grass trimmer now features a safety switch, preventing any accidental starts. To get your device going, just press one side of the safety switch while pulling the power trigger – safe and simple!
Yes. By twisting the cutting head (to face the blades down), your Gtech cordless grass trimmer becomes a neat and precise lawn edge trimmer.
Yes, our grass trimmers remove unsightly weeds from your garden with ease. To ensure they don't grow back, however, consider investing in a good quality weed killer.