Floorcare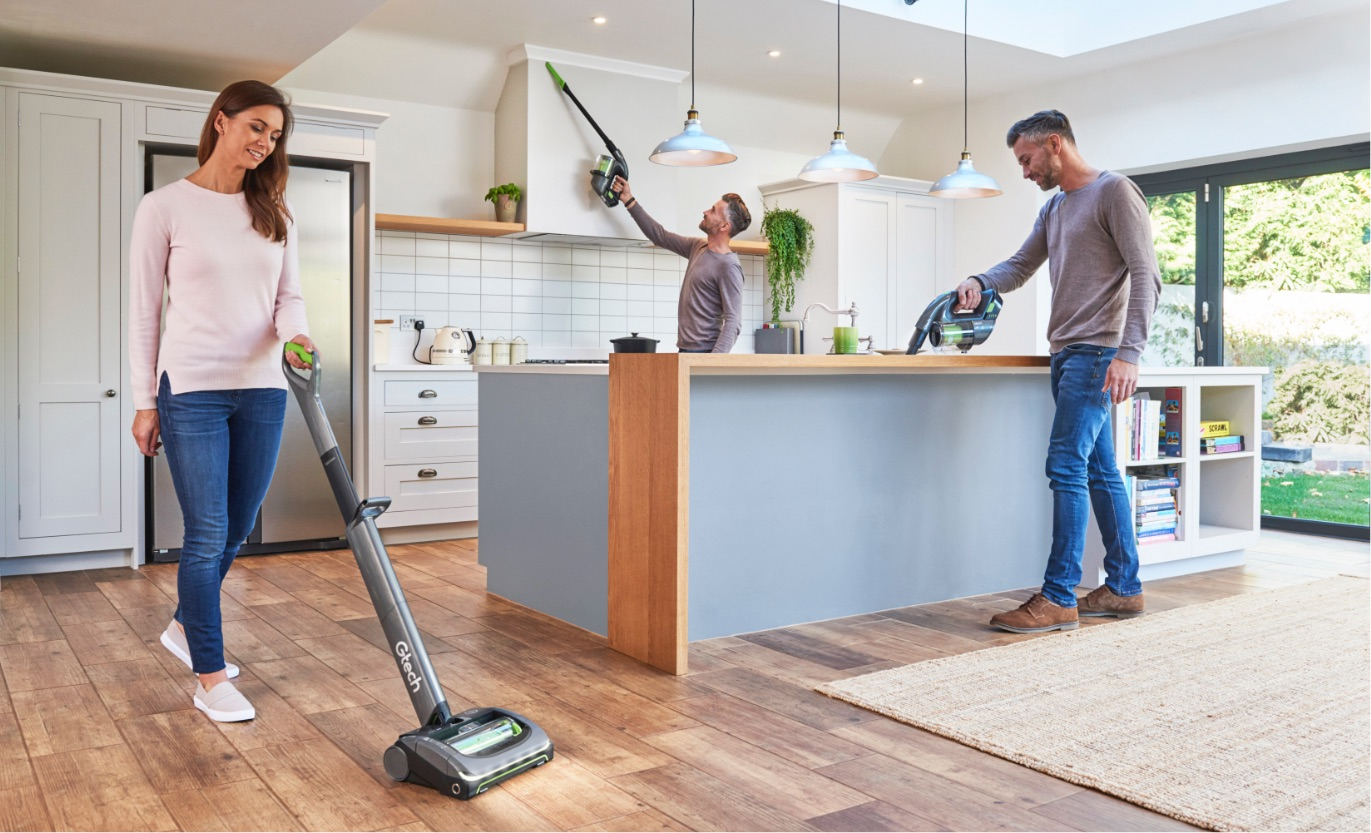 Cordless Vacuum Cleaner Type
Browse all Cordless Vacuum Cleaners
Cordless Vacuum Cleaners from Gtech
Wave goodbye to tangled wires and leave plug sockets free for your phone charger - our range of cordless vacuums make housework a breeze.
From our K9 pet vacuums, to the unrivalled versatility of our stick vacuums, every cordless vacuum cleaner from Gtech is designed with you in mind.
A compact and efficient alternative to corded vacuums, a lightweight cordless vacuum cleaner makes short work of cumbersome jobs. Just charge your vacuum and enjoy the freedom of a cordless cleaning experience - it's as simple as that
But the convenience of using a Gtech cordless vacuum cleaner doesn't stop there. You can charge your battery on or off your product, meaning you only need to bring the vacuum out as and when you need it. What's more, our bagless vacuum cleaners use an easy-empty bin to make disposal mess-free and fast. Or, if you prefer bagged vacuums, you can avoid the dust cloud altogether and simply remove and replace the bag when it's full.
Along with being convenient, our rechargeable vacuums are also practical. For instance, our cordless upright vacuums sweep up debris just as efficiently on thick carpets as they do on hardwood floors. As you're not restricted by cords and power outlets, you can clean under sofas and cobweb-laden corners with very little effort.
If you're in need of a versatile cordless hoover that's easy to store, try our stick vacuums range, which offer a combination upright and handheld vacuum and can be stored separately if needed.
Cleaning stairs is no longer a tiresome job either, with the help of our lightweight handheld vacuums. And pesky crumbs? That's a job for our speedy cordless carpet sweepers.
Still unsure which cordless vacuum cleaner is the best option for you? Browse our full range of cordless vacuums and carpet sweepers to find the right one for you and your home.
Bagged or Bagless
Bagged Vacuum Cleaners
No dust cloud from bin emptying
Low maintenance and ideal for allergy sufferers
No cleaning or maintenance of vacuum filters
Added cost when additional bags are needed
Shop Bagged Vacuums
Bagless Vacuum Cleaners
Easy disposal of collected dirt & debris
No need to purchase additional bags
Not as suitable for allergy sufferers
Cleaning or replacement of filters
Shop Bagless Vacuums