AirRAM Speed Cleaning Kit
We've designed this Speed Cleaning Kit to boost your cleaning experience with our award-winning Gtech AirRAM MK2 cordless vacuum cleaner and even tougher Gtech AirRAM MK2 K9 cordless vacuum cleaner. This kit includes a duster and speed-clean handle to help you make the most of your vacuum and work from the ground up.
This kit requires the newest version of the Gtech AirRAM or Gtech AirRAM K9. To find out if your vacuum is compatible, please click here.
Use with your AirRam
Use the speed clean handle to convert your AirRam MK2 or AirRam MK2 K9 to a handheld upholstery cleaner. The handle conveniently attaches to your vacuum, giving you manoeuvrability across a range of surfaces. It stays lightweight in your hand, weighing just 2.6kg and making cleaning easier.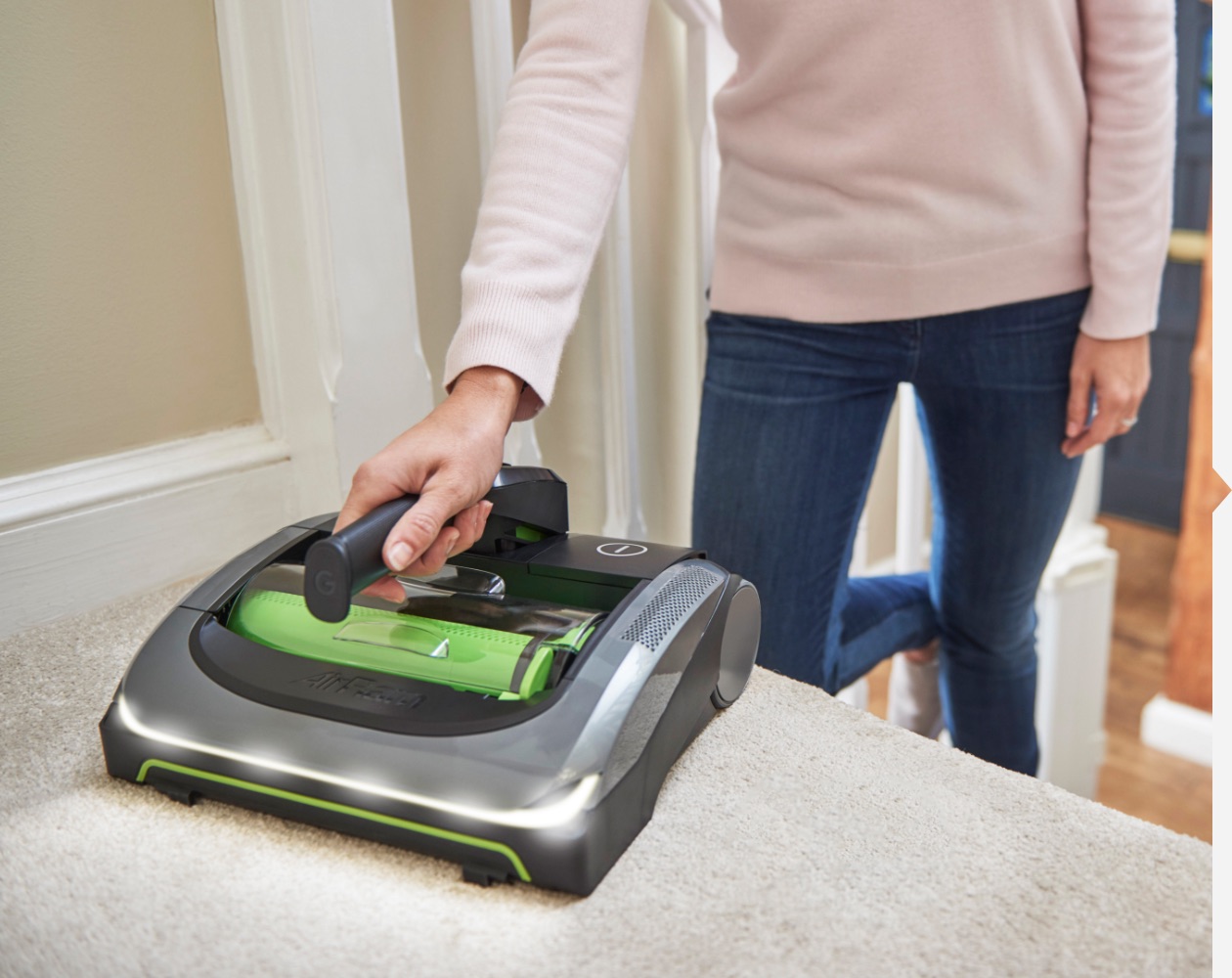 Use your AirRam on the stairs
Tackle the stairs with the speed clean kit. The handle slots right onto the base of your AirRam, so you can use the AirRam Powered Brush Head easier stair cleaning. This lower, more compact handle, keeps the weight of the vacuum light and low to the ground, making stair cleaning less of an ordeal and more of a joy.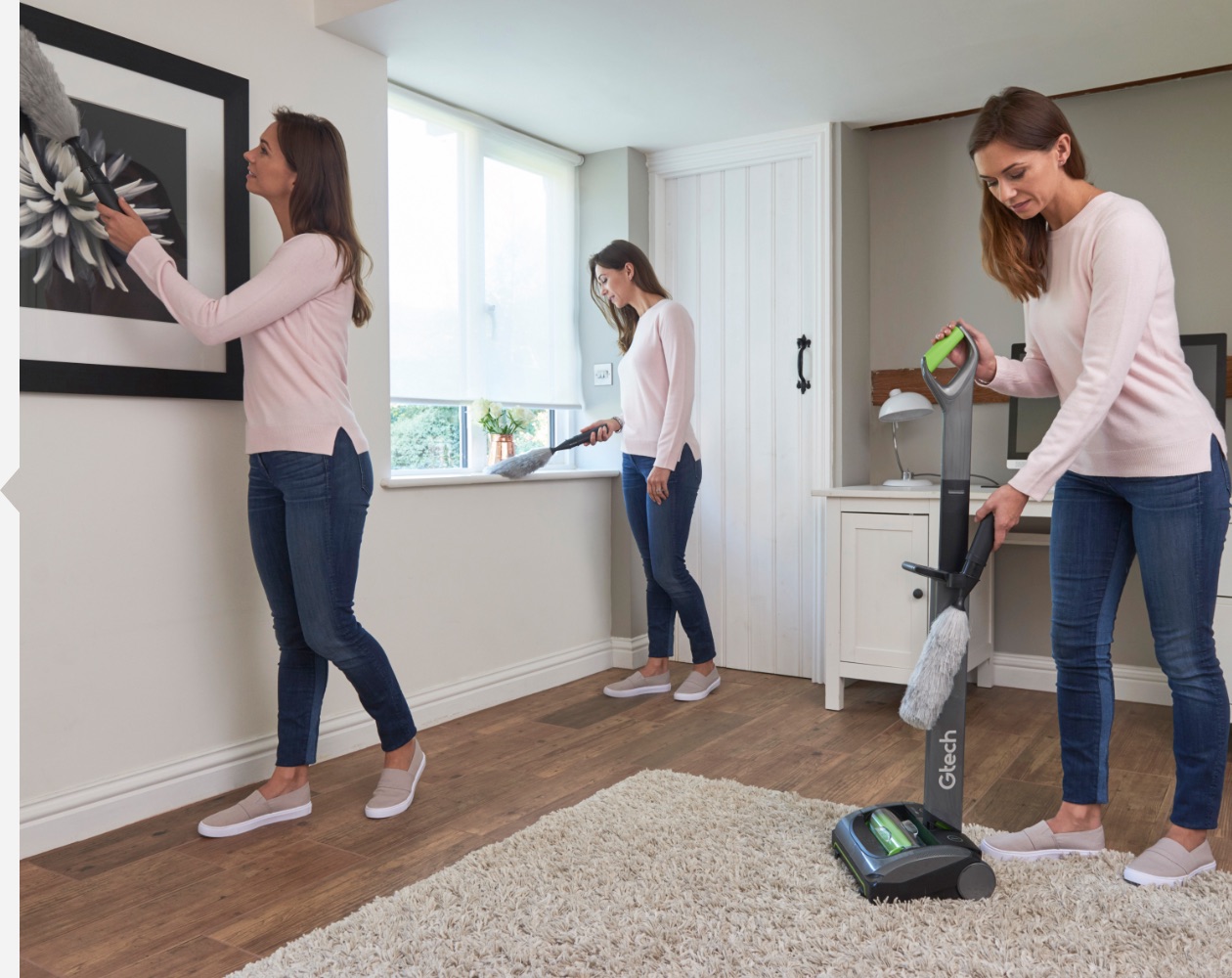 Collecting dust
The detachable duster's lightweight design means you can reach up high for cobwebs, around furniture, behind TV and computer screens and between cabinets. The duster comes with a clip that neatly attaches it to your vacuum for simple storage.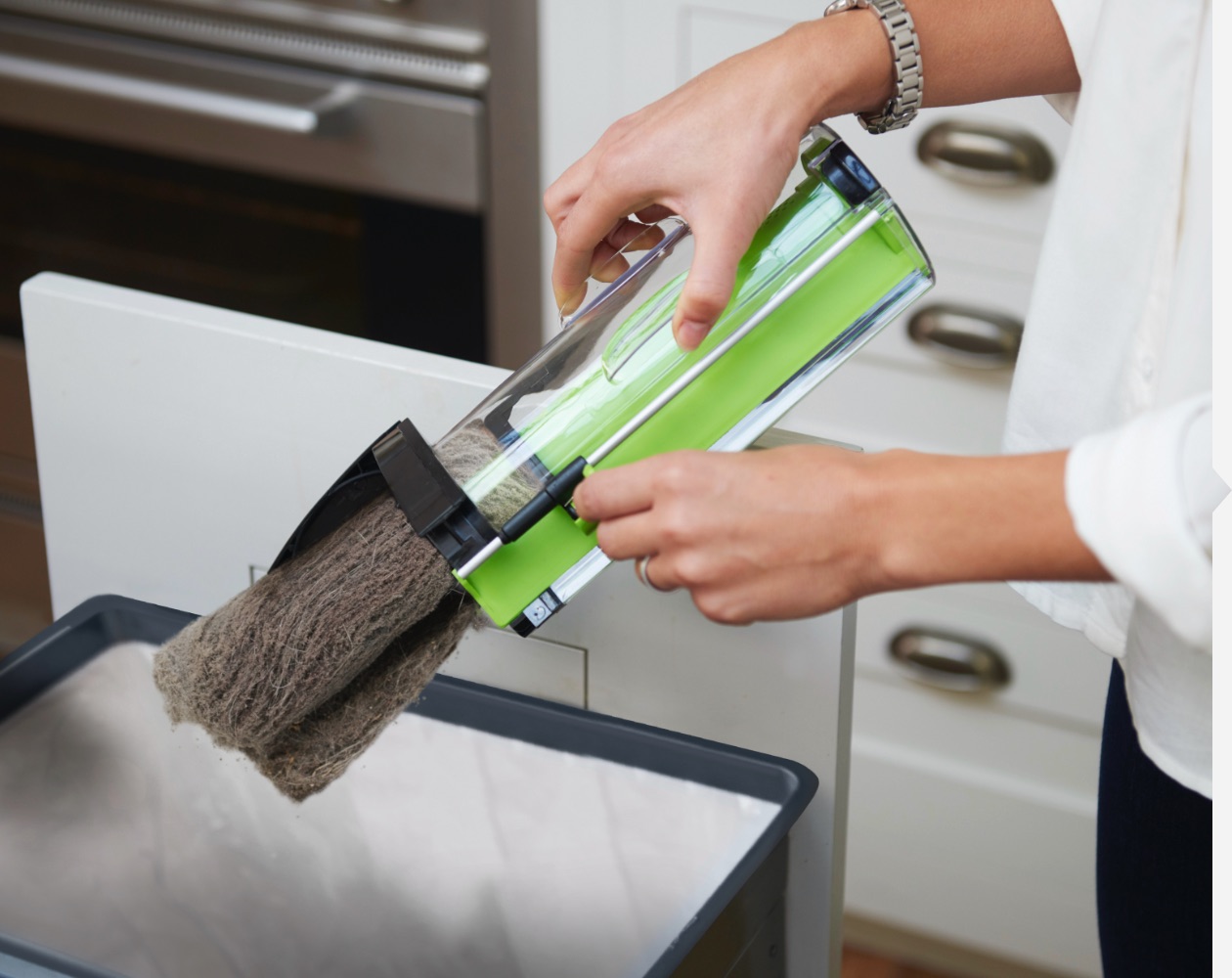 Easy empty
The AirRam bin is as easy to empty as the vacuum itself is to use. With a slide of the ejector arm, the compressed dirt, dust and debris can be emptied straight into your bin with no dust clouds. Simple as that.
*Only compatible with AirRam and AirRam K9 with green clip version as shown in the compatibility check page. Ensure the base of the vacuum is clean and that the brush bar is free from trapped hair, dirt and debris before using it as a handheld on any surfaces. Test it on an inconspicuous area first to avoid damage to upholstery or delicate surfaces.