Designed with a powered brush head and strengthened aluminium parts, the AirRAM K9 tackles embedded pet hair, large debris and dirt. Our cordless pet vacuum cleaner glides from carpets to hard floors with no settings to change, leaving a fresh scent behind as you go.
Upright Vacuum
Powered Brush Head
LED Headlights
Easy-Empty Bin
Strengthened with Aluminium
Free Next Day Delivery
2 Yr Warranty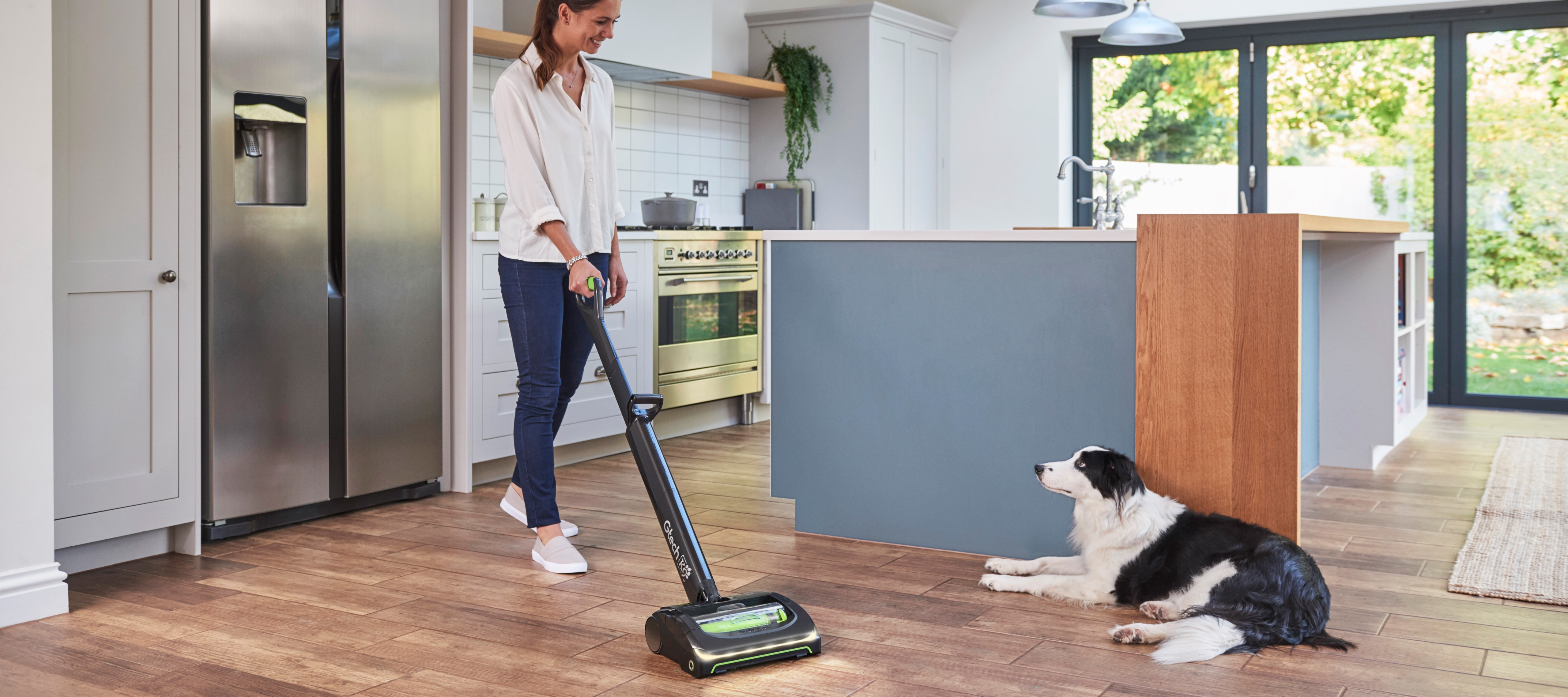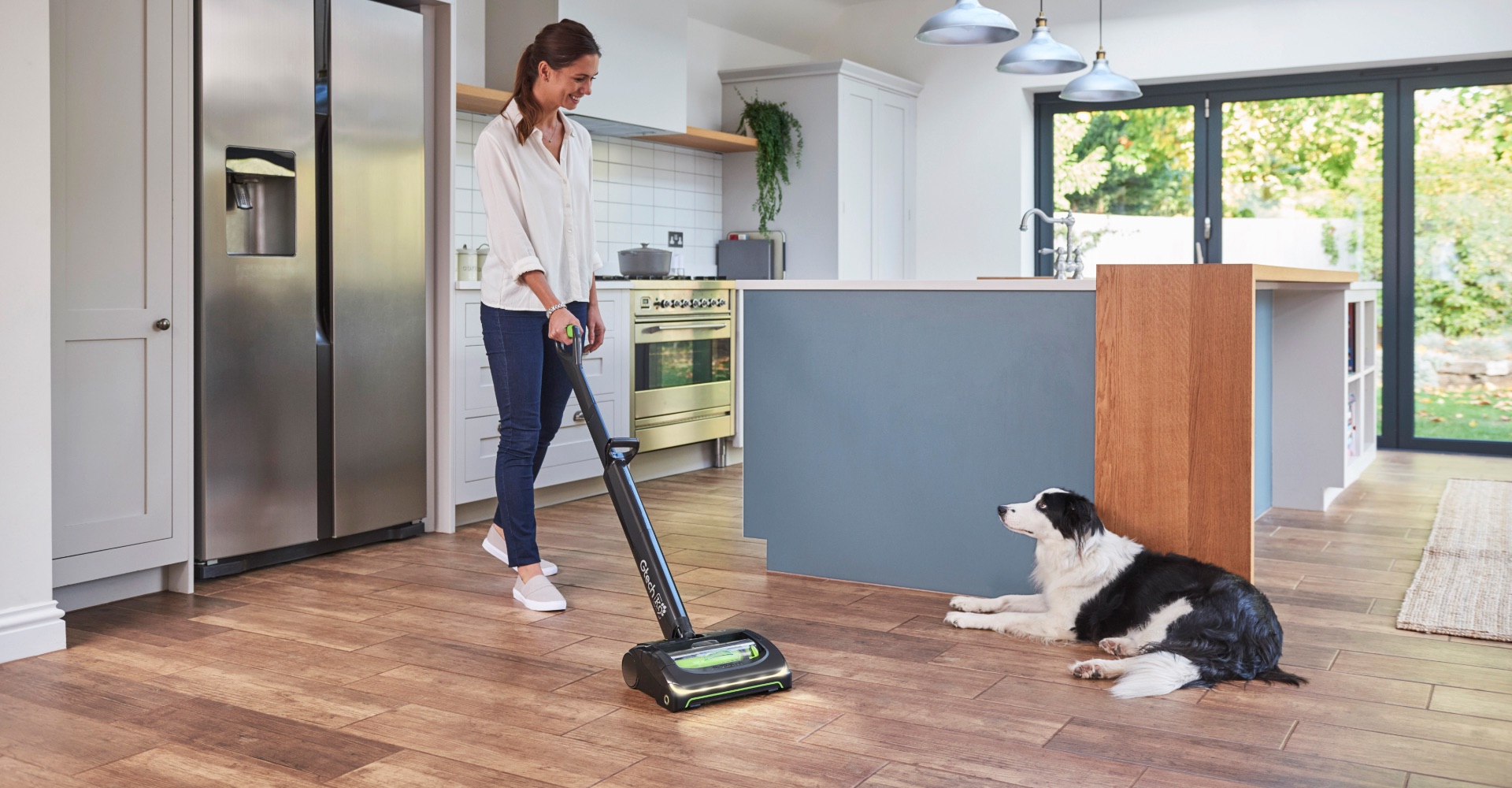 Enhanced Power Brush Head
Whether there's enough hair on your carpet to create a life-sized model of your four-legged friend, or just added dirt and debris around your home, we know that pets create extra cleaning. Luckily for you, the AirRAM K9's powered rotating brush bar works alongside our unique AirLOC Technology to pick up large debris as you push forwards, and suck up embedded dust and pet hair on the backstroke.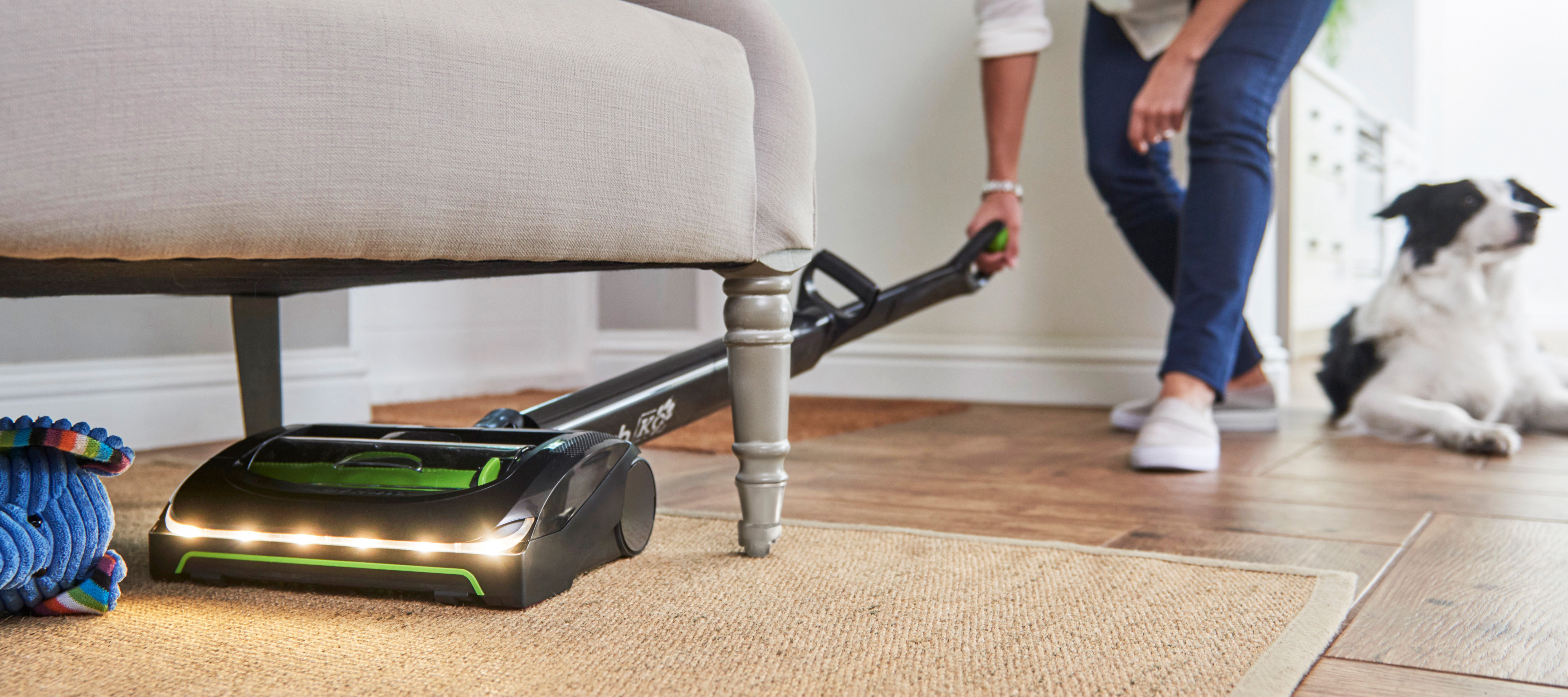 Long Runtime
Powered by a removable 22V lithium-ion battery, our upright vacuum cleaner for pet hair delivers up to 40 minutes of runtime* with each 4-hour charge. The battery's 4-stage LED display allows you to monitor how much charge you have left whilst in use, so you can plan your cleaning session accordingly.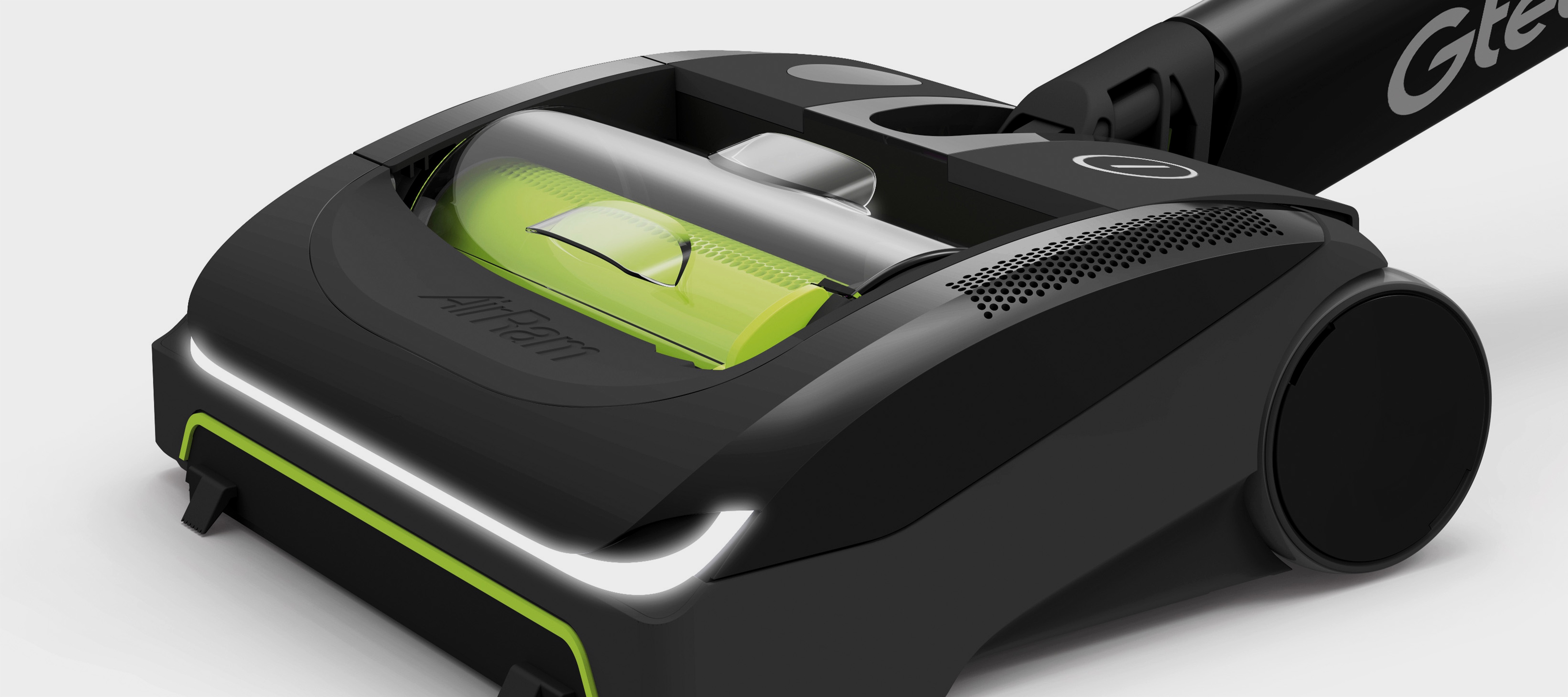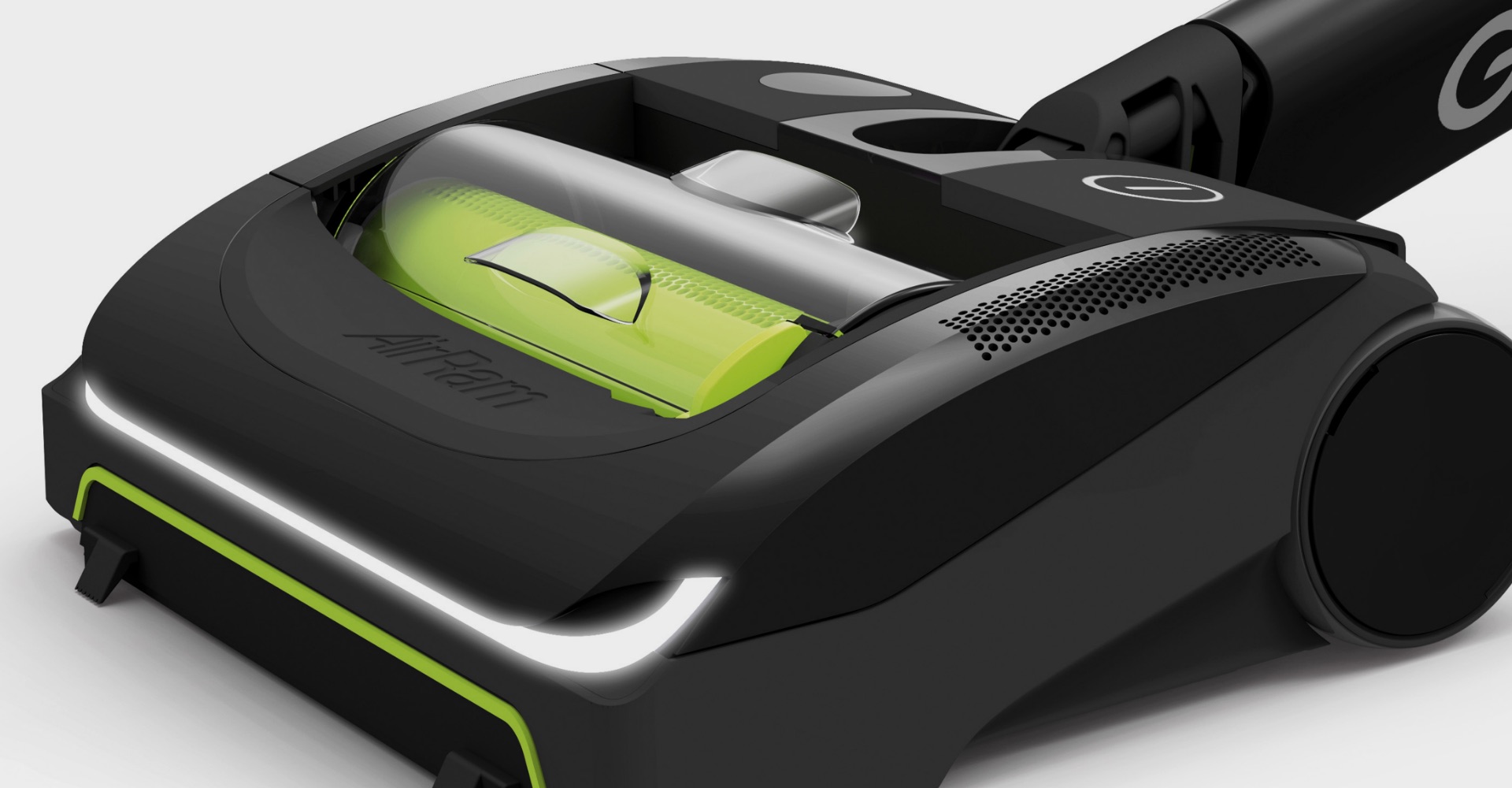 Strengthened Pet Vacuum Cleaner
What makes a vacuum cleaner better equipped for dealing with pets? We've made our cordless vacuum more robust by using aluminium in crucial areas, helping it withstand the extra strain on cleaning that pets can create. Despite making it extra tough we've kept things simple, leaving you with more time to enjoy your homes and pets.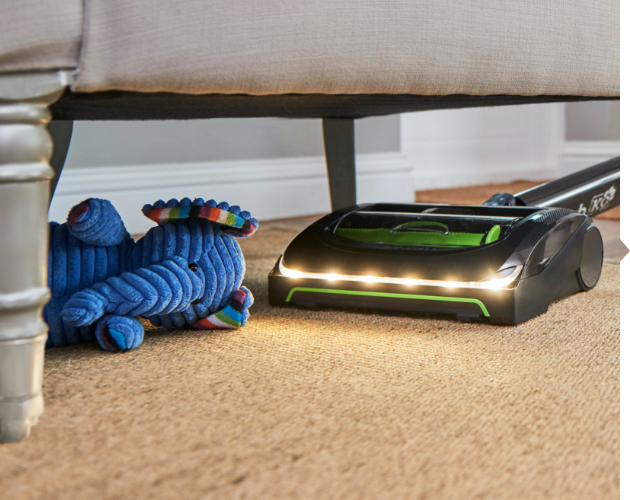 Lightweight
Weighing just 3.3kg when fully assembled, our upright pet vacuum cleaner is lightweight and easy to manoeuvre. Its ultra-low-profile handle allows you to clean underneath furniture, whilst its rotating brush bar ensures you get good edge cleaning±. Whether you're vacuuming into the corners of your living room or removing pet hair from your stairs, let the AirRAM K9 make it easier for you.
You missed a spot
We've added full width LED lights along the front of the AirRAM K9, leaving nowhere for dirt, dust and pet hair to hide. Whether it's under your sofa, bed or coffee table, you can illuminate the area you need with our cordless upright vacuum. It's ideal for quick clean-ups, as well as regular deeper cleans.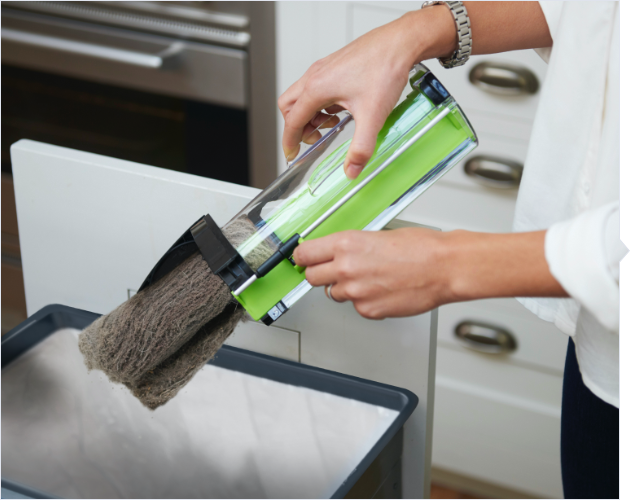 Easy-empty bin
You've done the hard work, now you need to get rid of the evidence. The AirRAM K9 compresses dirt and pet hair as you vacuum, so all you need to do is slide the ejector arm down to empty the waste into your bin. It's as simple (and clean) as that.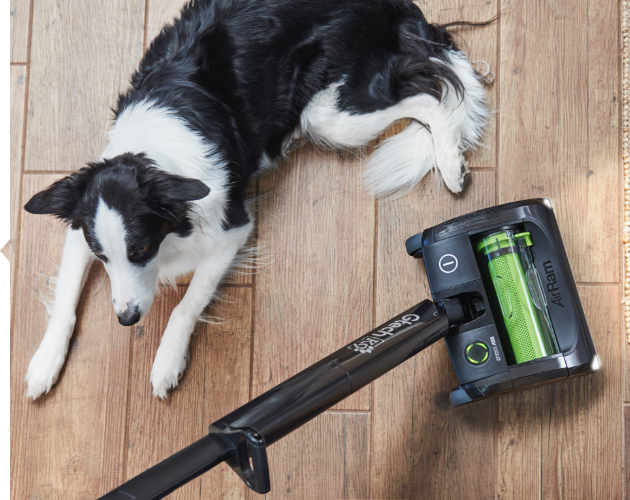 Pet-friendly
The AirRAM K9 is our ultimate upright pet vacuum cleaner. It's designed by pet lovers who understand that four-legged friends often want to play with trailing cables. We've created this cordless vacuum to get rid of that temptation, keeping cleaning safe for both you and your pet.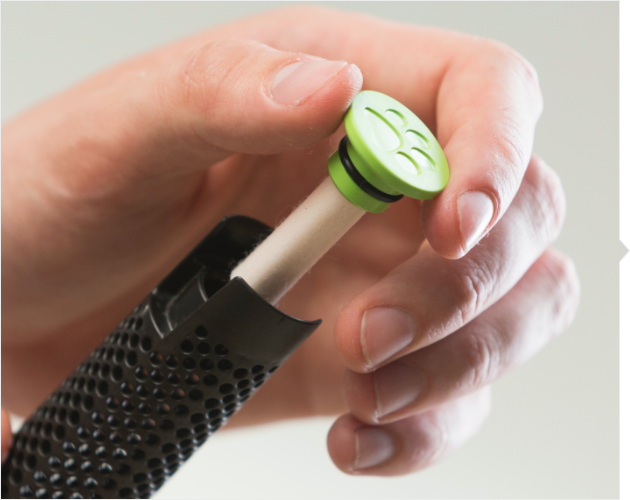 Spare filter & scented cleaning
As much as we love our pets, we don't want our homes to smell like them. We've added lightly scented cartridges to the AirRAM K9's filter as a low maintenance way to keep your home feeling clean and fresh. And, with a spare washable filter, you can clean uninterrupted - keep one clean and ready to go so you don't need to wait while the other dries. Our upright vacuum for pet hair is full of handy little details that make life easier.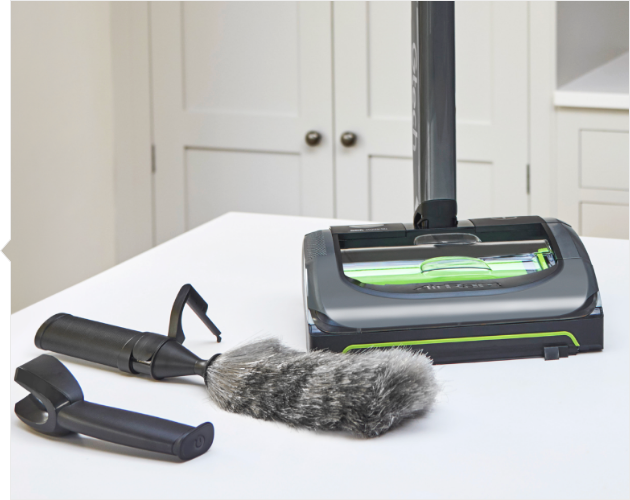 Speed cleaning kit
We've designed the handy AirRAM Speed Cleaning Kit to boost its cordless cleaning capability. This kit includes a duster and speed clean handle to help you make the most of your AirRAM K9. Easy to attach and use, whilst compact for simple storage, you can vacuum above floor level from your home to your car, and from the stairs to your boot.
ΔAirLOC Technology is patent-pending - WO2017/144922.
±Care is needed when cleaning along skirting boards to avoid scuffing.
*Runtimes quoted may vary depending on floor surfaces cleaned.
All products ordered from www.gtech.co.uk (or by telephone from Gtech) are covered by a 30-day money-back guarantee. If you change your mind within the 30 days, we ask that you contact us to arrange the return of the product(s). We will happily either exchange it or give you a full refund. However, we do ask that you cover the cost of the return carriage at £10 per order for all products except eBikes, which cost £50 for a return carriage. Our 30-day money-back guarantee does not affect your statutory rights.
Includes a 2-year manufacturer's warranty.