For many, the arrival of chilly mornings, Halloween decorations and pumpkin-spiced lattes signifies the countdown to winter hibernation, but for gardeners, Autumn brings new opportunities.
It's the time to clean up beds, protect plants before the cold weather hits, and plan and plant ahead for a bountiful spring garden.
House your herbs:
There's nothing like the flavour of fresh, home-grown herbs, but as we wave goodbye to the summer months, herbs will stop growing and die down for their winter slumber. Autumn is the perfect time to lift and pot herbs for continued growth indoors. Keep them in a cool spot with plenty of natural light, water only when the soil surface is dry and ensure they have good drainage.
Clean and clear:
While autumnal leaves are beautiful to look at, fallen foliage can suffocate your grass and stop your lawn from getting the light, nutrients and water it needs for healthy growth next spring. Removing fallen leaves is important, and it's equally important to have the right tools for the job. While raking is effective, it can be time consuming and put unnecessary strain on your arms and back.
Lightweight and powerful, the Gtech Leaf Blower is powered by a 36V Lithium-ion battery and has a variable speed trigger to put you in complete control. The turbo fan spins at 11,500 times a minute, giving you enough airflow to move even the toughest debris.
Time to harvest:
Autumn is the season of the harvest, reaping the rewards of delicious produce planted in the spring. Apples, pears, cranberries, Brussel sprouts, cabbage and beets are among the best autumnal produce, and are packed with essential vitamins and antioxidants. It's important to check your garden frequently during harvest time for produce, as the ripe time differs for certain fruits and vegetables. Take some time to research how to harvest and store your produce, and enjoy the fruits of your labour.
Lawn care:
After dry summer weather, it's important to revitalise your lawn to ensure it's in good condition ahead of winter. Any lawn treatment is best carried out before mid-Autumn, when the soil temperature is still warm enough to stimulate growth. Start by tackling thatch and moss by vigorously raking the surface of your lawn. Next, improve drainage by pushing a garden fork into the ground to create air channels, then rake a top dressing of sand or organic matter into the holes. Finally, use lawn feed to help ensure strong roots continue to grow throughout the winter.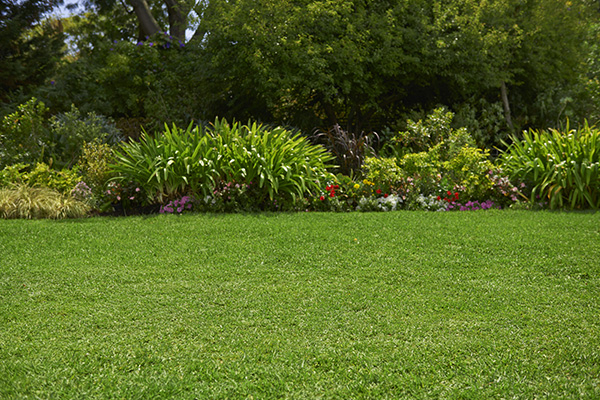 From November to February, your grass will grow at a much slower rate, so giving your lawn a final cut and tidy before winter will keep it looking neat throughout the chilly months. The Gtech Cordless Lawnmower CLM50 and Gtech Grass Trimmer GT50 are two trusty tools to help give your garden a pristine finish. These lightweight garden helpers are practical and designed for easy to use, with powerful Lithium-ion batteries and of course, no cords to slow you down. Also don't forget about our cordless hedge trimmers range!
Planting ahead:
Autumn may be the end of one growing season, but it is also the start of another. Spring-blooming bulbs such as daffodils and tulips, trees, shrubs and cold-weather vegetables can all be planted during Autumn, with ideal soil temperatures and plentiful rainfall allowing plants to establish strong roots before the real cold sets in. The window for autumnal planting is usually 6-8 weeks before your area has its first frost.
You didn't think Autumn was a time to put your feet up, did you? Find out more about our full range of cordless garden power tools.