Staff Gtech swapped the day job for the recording studio to sing the jingle for the company's latest TV advert.
Jenna Webb, Ellen Cakebread, Alice Greany, Tezza Williams and Liam Hughes joined Gtech owner Nick Grey to record 'Get The Gtech Out'.
The catchy jingle was written in-house and accompanies Gtech's new advert showcasing its range of floorcare and garden equipment – including the latest AirRam Platinum.
Recording took place at a studio in the Worcestershire countryside before the soundtrack was put to visuals put together by Gtech's creative team.
Jenna, aged 24 and a customer excellence representative from Worcester, said: "The ad was a pleasure to be a part of. I had great fun, and it was so nice to collaborate with other departments at Gtech to create a catchy jingle."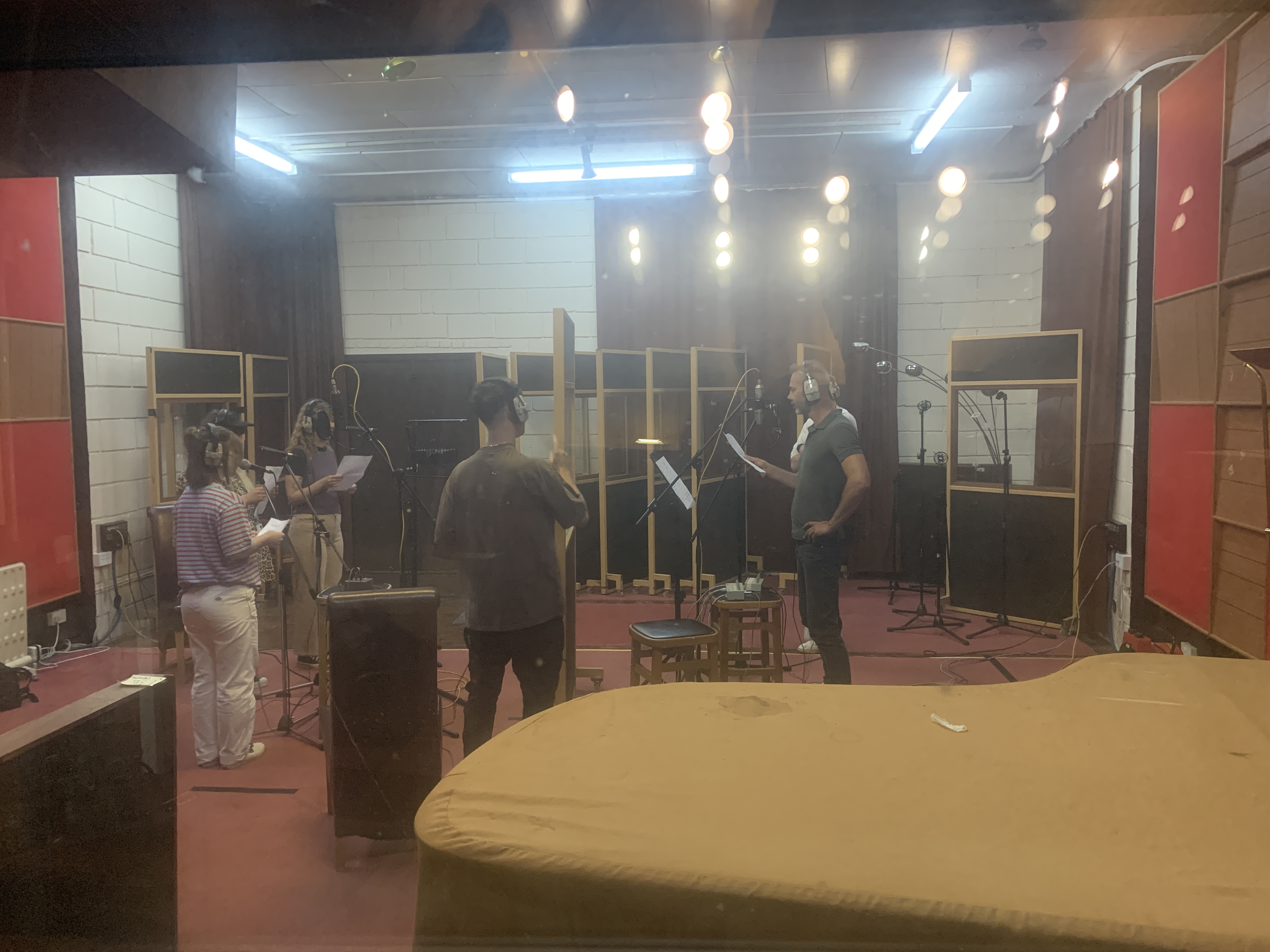 Meanwhile, Liam, 22 and one of Gtech's quality engineers, added: "It was definitely a very creative step up from my usual job here at Gtech, it was interesting to see the studio where we recorded the vocals - Nick even mentioned it may have hosted Black Sabbath at one point in their career!
"It was nice to be able to participate in something that will now be used in the future to help drive the increasing success of the company."
Nick, the well-known face of the Gtech adverts, said: "Our staff here at Gtech are one of our biggest assets and it was great for some of them to be involved in areas of the business they wouldn't normally be part of.
"The new advert and jingle is catchy, and one we hope will stick in people's heads – and encourage them to Get The Gtech Out!"
Gtech is not the first company to use its own staff to feature in its adverts. Halifax famously used its staff including the unlikely star Howard Brown in a campaign which ran between 2000 and 2008.
Watch the new ad here.
The Worcester News reported the story. Read it in full