The AirRam K9 is an enhanced version of our original AirRam cordless vacuum. With strengthened zinc alloy components and a specially-designed brush bar, the AirRam K9 will easily tackle pet hair and other debris left behind by your four legged friend. Refillable scented filters help reduce pet odour and will leave your home smelling crisp and clean.
Find out more about our AirRam K9 pet vacuum cleaner.
Gtech AirRam K9 - 7 Reasons to Purchase one of our Pet Hair Vacuum Cleaners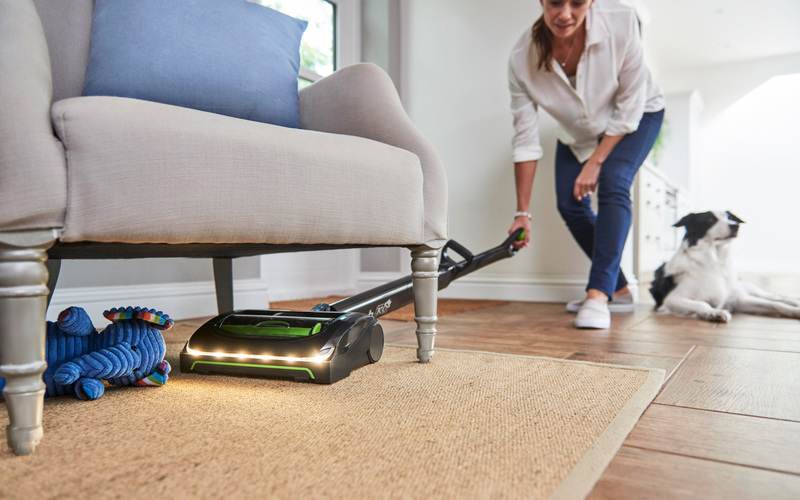 1. Lightweight design
Thanks to its slim silhouette and bag-less form, the AirRam K9 is extremely lightweight when compared with traditional upright corded vacuum cleaners. The lightweight and cordless design means you can lift the pet vacuum cleaner up your stairs with ease and not have to worry about lugging a cord behind you.
2. Floral-scented filters
Traditional vacuum cleaners have a tendency to spread pet odours throughout your home as you clean. The unpleasant smells can linger on vacuum filters and internal components, lying dormant until you next switch on your device. The AirRam K9 vacuum for pet hair eliminates this issue with refillable floral scented filters to leave your house smelling fresh and lightly fragranced.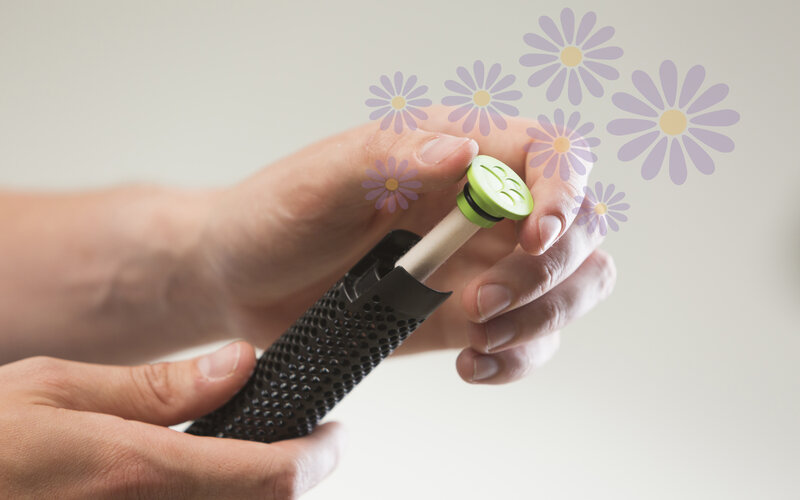 3. No dust bag to empty
Just like our original AirRam cordless vacuum cleaner, the K9 compresses dirt into bales that are stored in a compact dust tray and can be easily emptied into a bin. With a lightweight frame and no need for a dust bag, the K9 is built for cleaning convenience.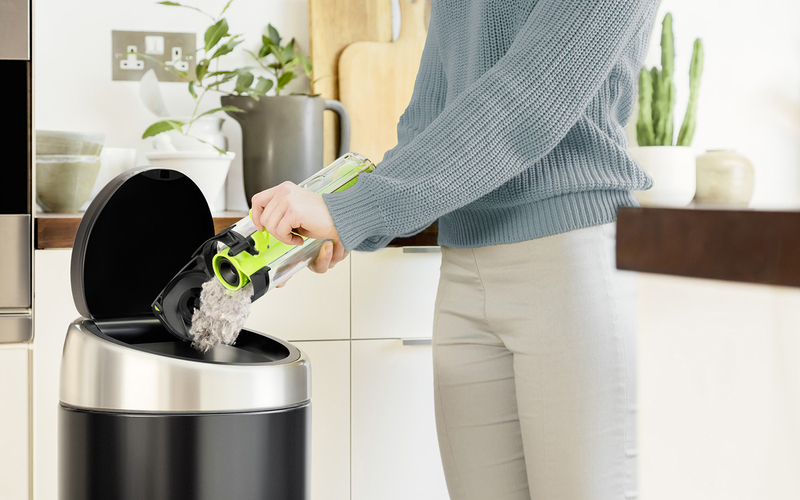 4. Long run-time
Many cordless pet hair vacuum cleaners have a short runtime, limiting the area you can vacuum on a single charge. Thanks to the K9's energy efficient 22V lithium-ion battery, you do not need to worry about the device running out of power when you are halfway your weekly clean.
5. Cordless technology
The AirRam K9's cordless design can help you to reduce the amount of time you spend vacuuming your home as you will no longer have to wrestle with a cord like on a traditional upright vacuum cleaner. With the AirRam K9, you can effortlessly glide from room-to-room and from carpet to hard-floors without a cord holding you back.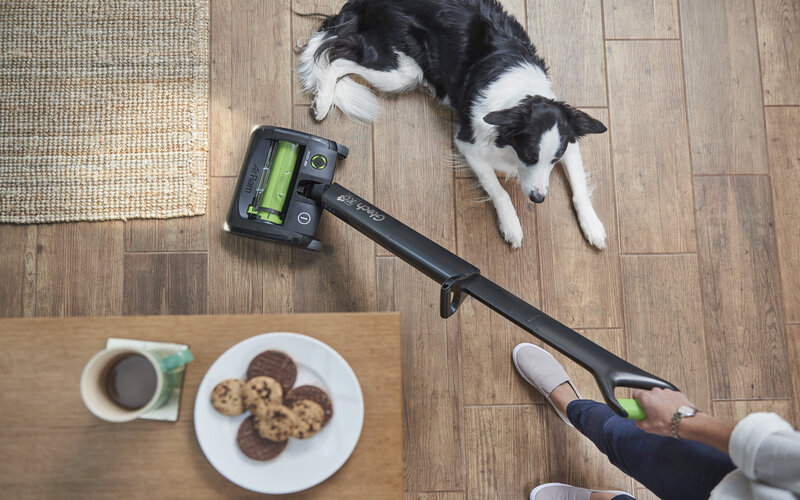 6. Rotating brush-bar
The AirRam K9 is strengthened with zinc alloy components and has an upgraded brush bar to tackle embedded pet hair. The powered rotating brush bar works alongside our unique AirLOC system∆ to pick up large debris from the surface as you push forwards, and sucks up embedded dust and pet hair on the backstroke.
7. Specially designed with pet owners in mind
Finally, and most important of all, the AirRam K9 is designed first and foremost as a pet hair vacuum cleaner. If you have been looking for a suitable dog vacuum or cat vacuum, the AirRam K9 could be the ideal tool for you.
Learn more about our AirRam K9 pet hair vacuum today.