Fluffy and adorable? Absolutely. But when it comes to cleaning, pets aren't so cute. Whether it's outdoor debris on upholstery or fur left across hardwood floors, cleaning up after a pet can often feel like a losing battle. But there is a way you can enjoy time with your four-legged friends without spending too much time behind a vacuum – and that's by purchasing a specialist model.
Here's how to find the best pet vacuum for your home.
1. Different types of flooring
No matter how well trained they may be, pets can't help but shed hair around the house. For this, you need a pet vacuum which is just as effective at cleaning deep carpet fibres as it is for hardwood floors.
Thankfully, our Gtech pet vacuums come paired with unique AirLOC technology and high-powered rotating brush bars. Together, they help pet owners pick up large debris and teeny-tiny bits of fur from all types of flooring. What's more, as our Gtech pet vacuums are designed to handle any floor type, there are no fiddly settings to change as you move from room to room.
2. Keep it hygienic
Few things fill vacuum bins as quickly as thick pet hair – and this can affect performance. That's why you need a vacuum that can efficiently compress fur without losing suction power. Enter, our Gtech Pro 2 K9. Thanks to their 'origami-style' triple-pleated bag, pet owners can fit in a huge 1.5 litres of dust in a single use. Along with incredible storage capacity, our K9 bags also come with a special carbon-enriched inner layer. This helps with trapping in dust and pet hair, while simultaneously neutralising pet odours. Oh, and to top it off, there are no pluming dust clouds or sprinkles of loose debris when the bin gets full – every inch of dust is packed away tightly in the bag.
TOP TIP: Keep an eye out for vacuums which can reach under furniture and into difficult corners, as this is where pet hair often piles up. To make this even simpler, look for a pet vacuum cleaner with headlights; these are ideal for locating hidden fluff mountains.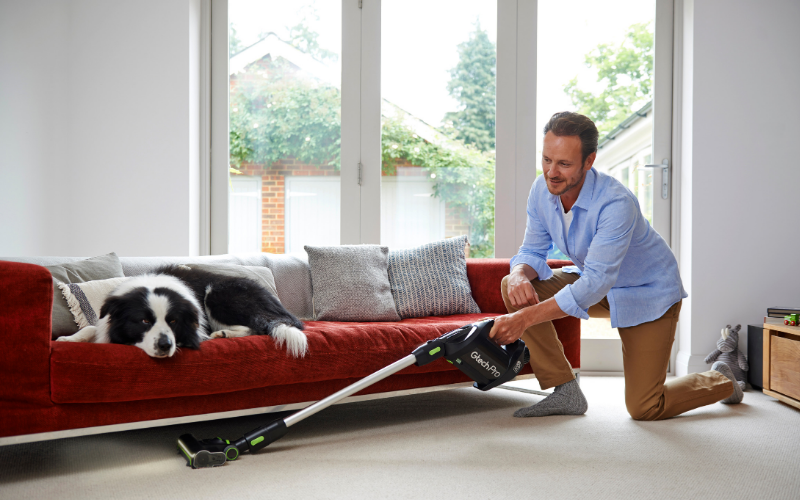 3. Focus on filters
Nobody wants to spend hours unpacking fiddly filters. That's why the best pet vacuums come with some of the simplest filtering systems. For an efficient pet vacuum, you need filters which can be easily cleaned and stay fresh-smelling with every use. The bins in our AirRam K9, for instance, are easy to remove and clean; just twist, pull and rinse under a running tap (just remember to dry it out completely before popping it back in). There are also special scented cartridges which come with our K9 products, so your home smells great whenever you vacuum. You can also buy spares to ensure your vacuum is always ready for new cleaning tasks.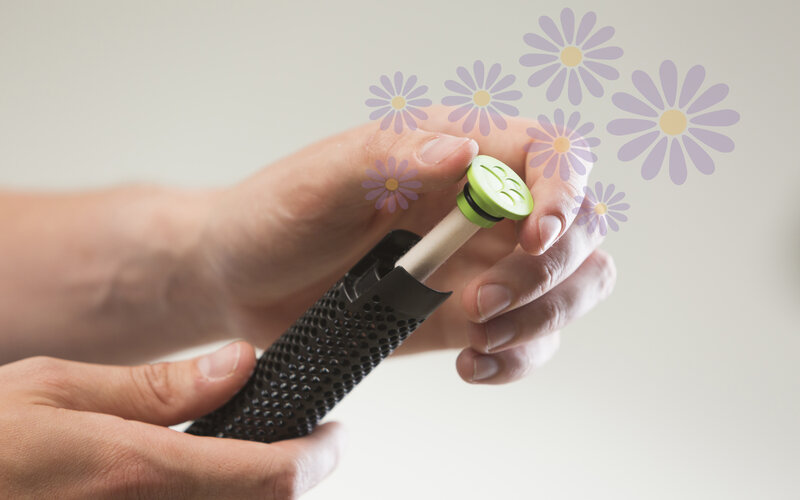 4. You'll love lightweight
To make sure your cleaning routine is as painless as possible, you need an efficient pet vacuum that is easy to move around your home. This is where cordless pet vacuums come in handy. Lightweight and easy to manoeuvre, cordless devices come without any annoying cables to complicate the job (or any add-ons that your pets might grab hold of). For one of the lightest pet vacuums on the market, try the Gtech Pro 2 K9. Weighing just 2.4kg in upright and 1.4kg in handheld, this specialist vacuum makes light work of cumbersome clean-ups.
Now you know what to look for in an efficient pet vacuum, it's time to bag yourself the very best. To see some of the top-rated pet vacuums available, view the Gtech AirRam K9 and Pro 2 K9 ranges.