Christmas countdown with Gtech
Nick Grey, CEO of Gtech, is kicking off his Christmas countdown, offering up handy hints and tricks along the way. If you've not already subscribed to our emails, sign up here to receive exclusive discounts on selected Gtech products in the run-up to Christmas. We're offering guaranteed Christmas delivery if you order with us before 5pm on the 20th of December, so you've got plenty of time to decide what to buy your loved ones (or choose what you'd like under the tree this year)…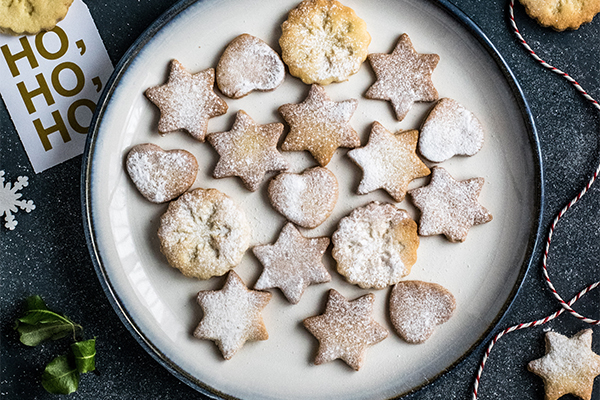 8th of December – Saturdays as sweet as (mince) pie…
Now that we're over a week into Christmas preparations, it's time for the first mince pies of the season. If you've already caved in to their crumbly goodness, we can't blame you! Nick's been impatiently waiting for a weekend full of family baking – the kids are home, the fire's blazing and the tree's already up and decorated.
Classic mince pies are nice and easy to make, and we've found some great recipes online if you fancy making your own sweet treats. We'd suggest adding cinnamon or nutmeg to your mince pie recipe for a warmer flavour, or chili if you're in the mood for something spicy this season! This year, Nick will be shaking things up a little bit with a surprise addition to his recipe. Can you guess what it might be?
Baking inevitably leads to mess! Getting the kids involved is always fun, and definitely worth the additional mayhem that will spread across worktop surfaces and between kitchen cabinets. Our hand-held Gtech Multi vacuum is always ready for those quick clean-ups. Forget about dragging a traditional, clunky vacuum around for small jobs and whip out this little machine instead – it's perfect for upholstery and comes with a handy crevice tool to reach into those awkward areas where raisins somehow collect.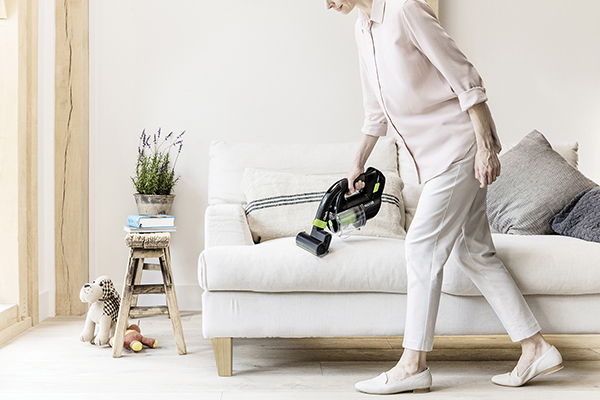 Perfect with a cup of tea and Saturday night telly, homemade mince pies are a really lovely way to get into the spirit of Christmas. What Christmas preparations are you getting into this weekend?
10th of December – Curl up with a movie…
Your diary might be packed with mulled wine evenings with friends and family get-togethers, but is there a more highly-anticipated event of the season than nativity school plays? Anyone with little ones understands how important these are, and Nick's no different with his children. One of his best Christmas tips is to prepare yourself for last-minute costume-making by stocking up on tea towels early!
By this point in the year, all of us are geared up for some time off, and our children are no different. The end of term can be exhausting, with so much excitement brewing. Surprise your kids with an evening of Christmas movies and give them a little boost before the end of term finally materialises. Whether it's baking cookies together or making DIY Christmas decorations, encourage your children to get into the festive spirit and unwind.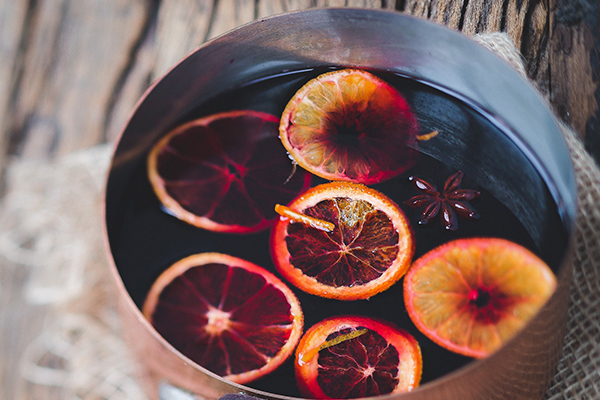 Nick's festive film list? The Grinch is pretty high up there – mainly because his dog is just like Max! The Muppet Christmas Carol is always a hit with his family, as is The Nightmare Before Christmas and Miracle on 34th Street. Grab the popcorn, switch off your phone and get cosied up for some quality time. Get some hot chocolate on the go for the kids and crack open the mulled wine – add in fresh orange slices and cinnamon to taste.
One of Nick's best Christmas tips for December days? Keep a small stash of little gifts on-hand for any surprise guests. There's always someone who turns up with a card and a gift while you're left with nothing to offer but a hug and a sheepish smile! These gifts can just be a small gesture of festive cheer - homemade cookies always go down pretty well. And the best bit? If nobody turns up unexpectedly, you've got yourself the perfect movie-night snack.
12th of December – Don't panic-shop
Most of us, however prepared we try to be, end up with a few gifts to buy in the last few days before Christmas. Planning ahead is obviously ideal, but it's not always realistic when there's so much going on at this time of year. Last-minute shopping can feel like a source of panic, but it doesn't need to be…
Nick's approach? Embrace it! Purposefully save yourself a couple of bigger, special gifts to buy from shops. Nick loves hitting the high street around this time of year, with the lights sparkling high above pavements, Christmas music playing in shops and, if he's lucky, a few seasonal food samples being offered out.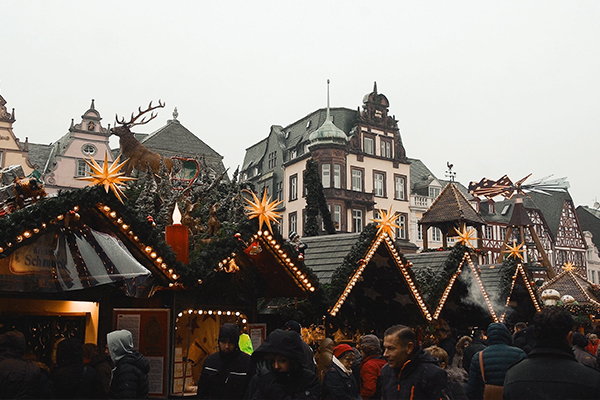 Getting back to tradition is what this time of year is all about for Nick, as it is for so many of us. Family is always important, but there's something about Christmas that makes us all feel closer to our loved ones. It makes us want to go the extra mile and make a big effort to show them how much we love them. That doesn't need to mean spending extravagant amounts of money, don't worry. It can simply be choosing a few special gifts to buy from shops and really enjoying finding something perfect that shows how you feel.
Supporting the high street and shopping locally is important to Nick – he created Gtech from his garage, after all, so he's always keen to make the most of what independents have to offer. If you're local, we'd love to see you! Our HQ store in Warndon, Worcester, will be open across December for anyone seeking fantastic deals, or for those who simply fancy taking our eBikes out for a test-ride (snow-dusted track and reindeer not guaranteed)…
14th of December – Puppy love…
So, now to the all-important question that we puzzle over every year – what do you get the dog who has everything?
Don't forget about your four-legged friends this Christmas. If you're anything like Nick, and the rest of us over at Gtech HQ, your pets are a huge part of your family. Whether they're the furriest child out of your otherwise two-legged brood or your sole companion in a one-bed home, pets make our lives so much better every day.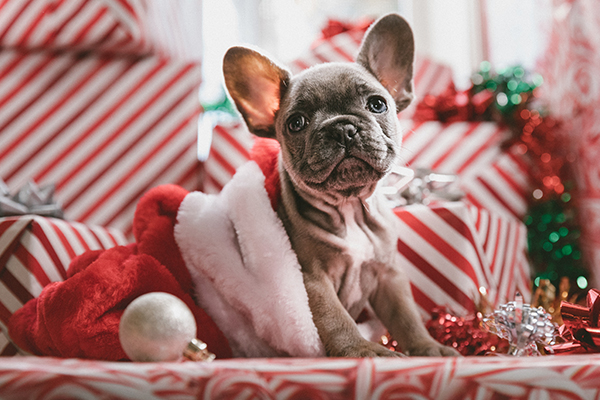 They might not understand what's going on, but they love getting involved on the big day, from scrambling up a Christmas tree laden with precious baubles to trying to sneak a pig in blanket or two from your kitchen worktop. Pets pick up on what's going on, so when the entire family is gathered in one room that smells delicious, they want to be part of it, and who can blame them?
Don't tell him, but Nick's pup's stocking will be full of meaty treats, a new squeaky toy and a coupon for a day-trip to the park, valid for eternity. If you fancy baking some Christmassy pet treats, head here for our favourite homemade dog treats and cat treat recipes this year. Taste-tests not recommended. Just trust us on this one.
Have a quick tidy-up after baking and tackle those stray dog hairs and any stubborn dirt, as well as leftover crumbs. Our Gtech Pro 2 K9 is specially designed for busier homes with tougher cleaning challenges. We've added scented cartridges to this stick vacuum, which leave rooms smelling clean and fresh – perfect after a day of baking tripe, liver and all sorts of other doggy delicacies.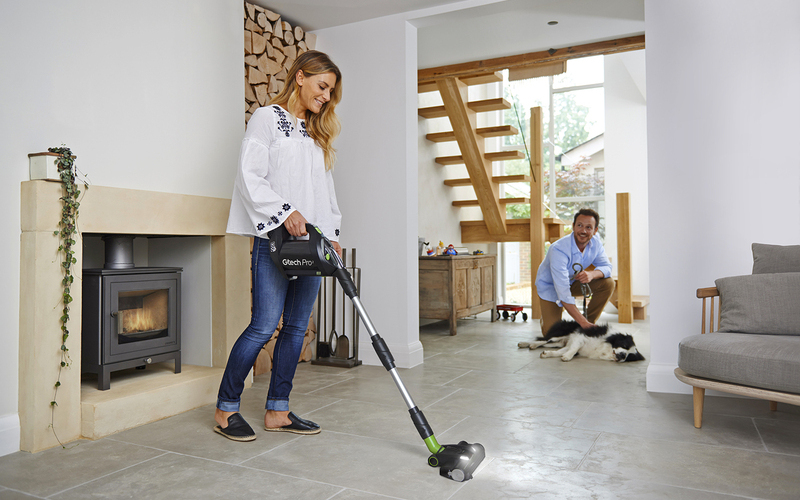 Half the fun of Christmas preparation is wrapping presents, especially if you've got small children. For Nick, adding huge bows and glittery ribbons to his children's presents only makes Christmas Day itself even more fun. For pets, one layer of tissue paper means they can sniff their gifts out and they're easy to get in to with excited paws. Avoid the ribbons and glitter with these presents, though, just to be on the safe side!
Once the kids are in bed, stick on some Friday night telly, grab a glass of wine and get going. Set up a station with wrapping paper, gift tags, ribbons and anything else sparkly and festive. If you're wrapping for adults, why not go for something a little bit different this year? We love using traditional brown paper, string and pinecones, holly sprigs or greenery for a classier Christmas look.
Don't forget to hide your pets' gifts, as well as everyone else's, after wrapping them. Aim for somewhere up high so that any 'tasty' smells of homemade dog treats don't cause too much temptation until Christmas Day. Be careful with any other edible gifts, too, as lots of festive human treats can make your pets unwell. Take it from someone whose dog tried to eat an entire advent calendar – paper, plastic and all…
16 of December – Sunday sprucing…
The big day may still be a little while away, but you can never do too many deep-cleans. Although we would say that, wouldn't we? This is the best time to get really stuck into cleaning your home, as you can get it all out of the way in the daytime and relax in the evening, knowing you've got a lovely clean home set up for the week ahead.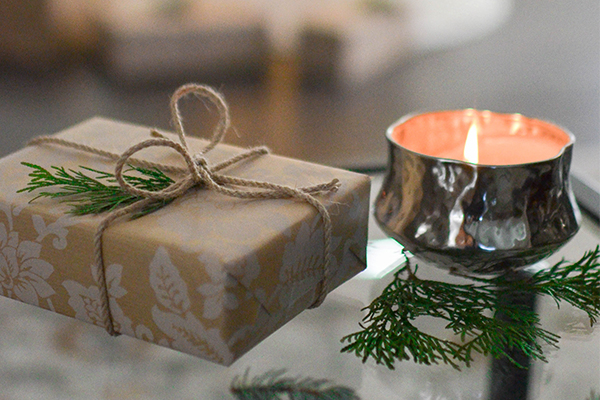 Unwind in a fresh-smelling home with our System K9 – a combination of our AirRam K9 floor-cleaning vacuum and hand-held Multi K9 vacuum. This dynamic duo has been strengthened with aluminium components, so it's up to the extra challenges that pet-owning can place on your cleaning schedule. We'd suggest opting for a full-home clean, working from the floors upwards, using the hand-held for hard-to-reach areas, upholstery and stairs. The Multi K9 is perfect for any smaller cleaning jobs during the week, too, from stray pine needles to dog hair and dirt from winter walks.
Nick's starting his Christmas preparation sprucing earlier than normal this year, with family arriving from next weekend onwards. It might seem a bit eager, but it really takes the stress out of hosting and means you can properly enjoy yourself once everyone's arrived. The great news is that if Aunt Mildred has a few too many sherries and ends up getting cake crumbs all over the sofa, your Multi K9 will be ready and waiting.
St. Nick signing off…
So that's it for our very own St. Nick's Christmas countdown. All that's left to do now is keep your fingers crossed for snow, embrace the joy (read: occasional mayhem) of this festive season and really immerse yourself in what it's all about – joy, love and fantastic food. Oh, and make sure you stock up on plenty of carrots for Rudolph before Christmas Eve…