Anyone who has shopped around for a vacuum will know how difficult it can be to find 'the one'. Whether you are looking to quickly clean up crumbs or need a vacuum that fits snugly in your downstairs cupboard, there are myriad models to consider – not to mention a heap of specifications to wade through. But before you jump into the nitty-gritty of suction power or battery life, there are bigger questions that you need to ask yourself. More specifically, which model suits your circumstances? A stick vacuum or an upright vacuum cleaner?
To find out how they differ and how this could affect your cleaning routine, read on.
Airflow
If you're looking for a high-performance vacuum cleaner, the first thing you should consider is airflow. This takes into account both the suction generated by the motor as well as the airflow resistance. Together, these give an indication of a vacuum's cleaning ability.
In terms of which vacuum type has greater airflow, however, it's not as cut and dry as you might think. While many companies produce inefficient stick vacuums, our stick vacuums perform just as well as our uprights. In reality, the biggest differences are design-related. Both cordless vacuum types are designed to take on deep cleaning jobs, like removing debris from thick carpet fibres, as well as light-duty tasks, such as crumb and cobweb clean-ups.
Weight
Nobody wants achy arms and a strained back after a deep spring clean. To ensure you don't hurt yourself, you need a vacuum that is as lightweight as it is reliable. Just look at our stick vacuum range.
Weighing in at a mere 2.4kg, our Pro 2 bagged vacuum is one of the lightest cleaners we offer. This makes it ideal for moving around the home and tackling otherwise cumbersome jobs, such as cleaning the stairs. You can even take a few kilograms off your Pro 2 by disconnecting the pole and using in handheld mode. When used in this mode, the machine weighs just 1.4kg.
Our upright vacuums aren't much heavier, either. Our AirRam, for instance, weighs just 3.2kg. While this might be a touch more difficult to carry than the Pro 2, it's incredibly light in comparison to other upright cleaners (especially corded varieties, which can weigh up to 12kg). However, if you're in need a super lightweight vacuum, try our HyLite 2, weighing a mere 1.6kg in upright mode and only 1kg in handheld! A great alternative to heavy vacuum cleaners.
Versatility
Generally our stick vacuums are more versatile as they provide the benefit of being an upright and handheld cleaner in one, plus a variety of attachments that can be added to the pole of handheld. That being said, we've created a clever Speed Clean Kit that converts the normally upright only AirRam, into a handheld vacuum for stairs and upholstery cleaning.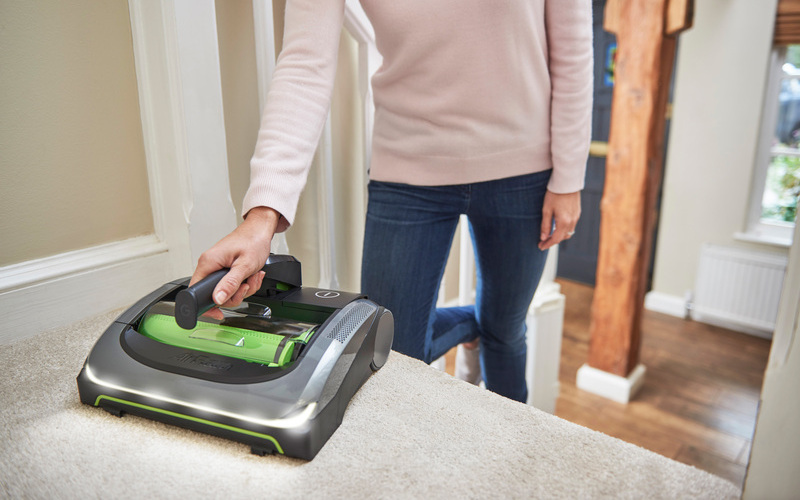 Storage
Short on space? Grab yourself a stick vacuum. Both efficient and long-lasting, stick vacuums are known for their slimline design, making them a dream to pack away. The cleaning head width on our Gtech Pro 2, for instance, is just 295mm. You can also free up extra space in your cupboard by detaching the extension tube and floor head.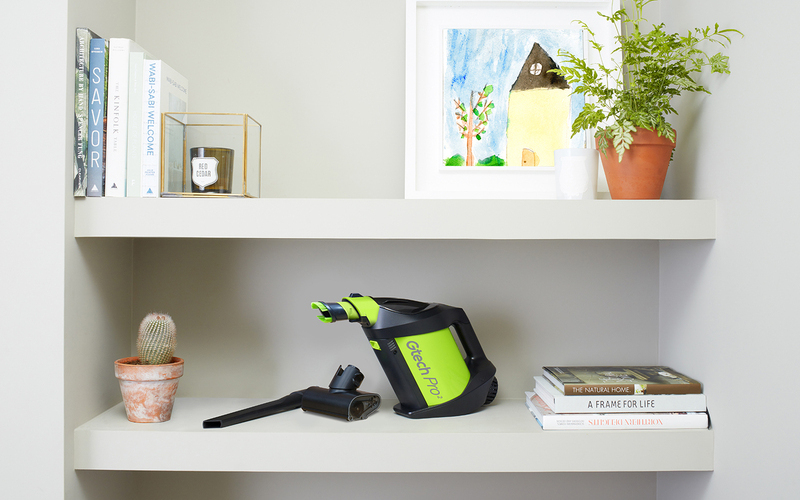 While they might not be as slim as stick vacuums, cordless upright vacuums are still more compact than traditional corded cleaners. If you want to store the Gtech AirRam into a small space, for instance, you just have to push the handle down to create extra room. And don't worry about your cleaner falling over in the cupboard – it's self-supporting.
But don't write off yet the upright yet. Our lightweight HyLite 2 upright vacuum features a collapsible handle, that when removed, allows this nifty vacuum to be packed away in a drawer or hung in a bag on the pack of the door

Cost
Stick and upright vacuums might differ in functionality, but they can be equally efficient and reliable - and the cost reflects this. A cordless stick vacuum is perfect for cleaning small spaces and hardwood floors, but both are great at tackling unwanted pet hair. In either case, for a reliable, versatile, and long-lasting vacuum, we always recommend researching a new cordless vacuum from reputable brands.
Find the best upright vacuum or stick vacuum for you...
Which type of vacuum will you buy for your spring clean this year? For more information on the benefits of stick and a best upright vacuums, browse the Gtech range today.