Christmas time, mistletoe and wine, children singing Christian rhyme…
You sang that, didn't you? Maybe carried on with the rest of the chorus? Let's be fair – who couldn't resist belting out the Christmas tunes. Because it's December. Because we can. BECAUSE THERE ARE ONLY 15 DAYS UNTIL CHRISTMAS!
Admittedly, we may be a tad excited in the run up to Christmas Day, but there's still plenty to prepare. And what's usually number one on all of our lists? Preparing our homes for hosting. With a little pre-planning (and a helping hand from Gtech), the chaos of Christmas will be a thing of the past.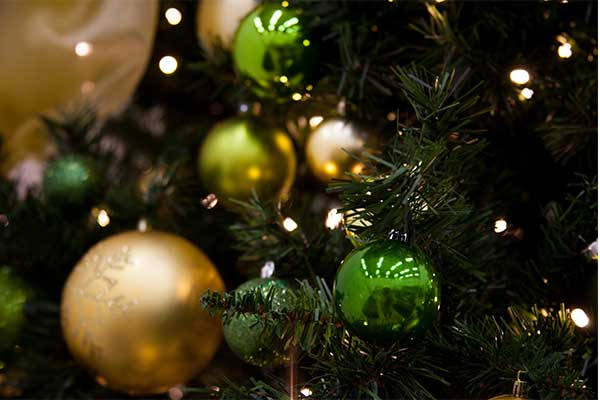 Clean and clear:
To maintain a clean and organised house over the Christmas period, firstly it's important to be prepared.
Do you have the right tools for the job?
Are you going to tackle it all at once, or take it one room at a time?
Do you have an extra pair of hands to help?
Next up – the cleaning itself.
Food preparation areas are key – deep cleaning required.
Bathrooms will be used more if you're entertaining, so make sure they're clean and hygienic.
For the bedrooms? Clean sheets, a good dusting and plenty of wardrobe space.
Finally, the living room and dining room will be the centre of attention, so it's a good idea to vacuum your floors and have plenty of stain remover to hand.
From decorating to cooking to gift wrapping, Christmas is undoubtedly a busy time, so quick and easy cleaning is a must. The Gtech Pro 2 stick vacuum cleaner combines the ease of cordless with the versatility of an upright and handheld. Large capacity, high performance bags remove the need to wash or clean filters and makes for hygienic emptying to keep your bin and the surrounding area dust free; great for when you you need to tidy quickly before guests.
Gifts at the ready:
There's nothing worse than welcoming an expectant guest only to realise you haven't bought their gift. Our top tip is to make a list – note down everyone you need to buy a present for ahead of time, and check them off once their gift is purchased, wrapped and labelled. While you could get by with a crafty bottle of champers and colourful Christmas ribbon, its best to have all of your gifts under the tree, ready and waiting for their recipients.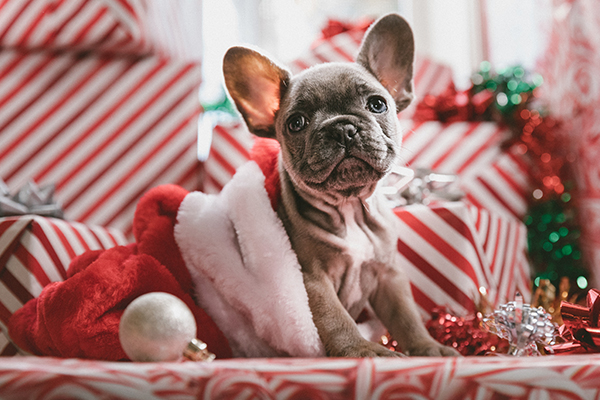 Decorations galore:
If you haven't put up your Christmas tree yet, this is the perfect place to start. Buy a real Christmas tree or use an artificial replacement, and decorate it with your favourite ornaments. Handy tip – always check that your lights are working properly before you spend time wrapping them around your tree. If you have a surplus of decorations, make the most of them and spread Christmas cheer throughout your home – stick paper snowflakes on the windows, hang mistletoe from the door frames, string up your holiday cards and dangle baubles here there and everywhere. The world's your oyster.
Tired of blindly searching through the loft for your decorations? With a 180 degree pivot head, three light modes and up to 18hrs run-time, the powerful Gtech Task Light is the ideal torch for your home and garden.
Tell me more about the Gtech Task Light.
Festive feast:
Christmas Day wouldn't be the same without a delicious roast dinner with family and friends, but if the thought of cooking everything in one go is truly overwhelming, make things easier on yourself and cook in advance. Potatoes can be peeled, chopped and stored the night before, stuffing and gravy both freeze well and Christmas pudding…well you should have made that months ago!
You know the feeling when you've just cleaned the kitchen, but you spill crumbs all over the floor? Yeah, that one. Let your stress fade away with a quick dust-busting tool – the Gtech Multi. Our lightweight, hand-held vacuum cleaner is ideal for last-minute mess.
Tell me more about the Gtech Multi and Gtech Multi K9.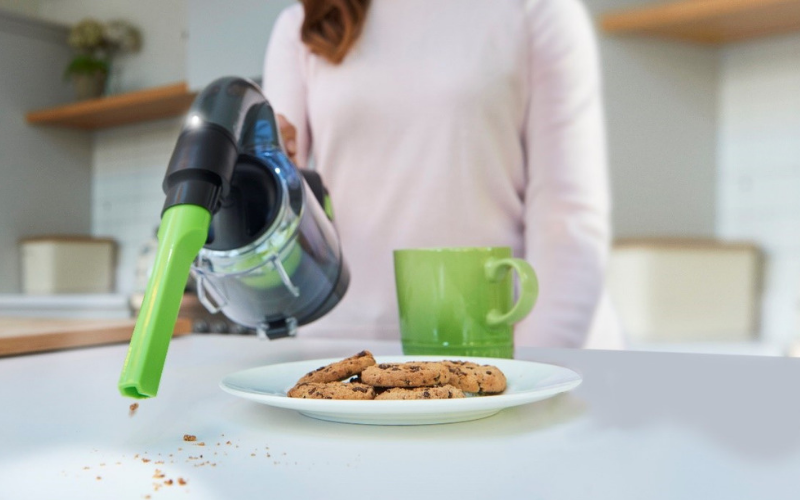 Celebrate good times:
With your home clean and tidy, your tree shining brightly, the food ready and waiting and happy guests arriving, grab yourself a glass of bubbly, stick on your favourite Christmas album and enjoy Christmas Day! Don't forget to subscribe to our newsletter to receive our exclusive festive offers.