If you're new to bagged vacuum cleaners, it can be pretty confusing trying to work out whether or not they'll suit your home and lifestyle. Find out our top 6 reasons to give bagged vacuums a go…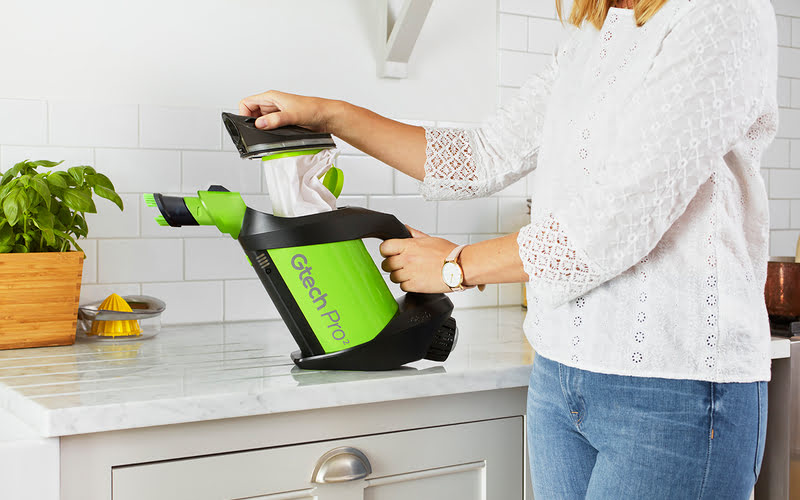 1) Efficient performance
Our lightweight, bagged vacuums have been designed to be ultra efficient, making vacuuming easier on you and kinder on the environment. Many bagless vacuum cleaners use cyclone bins – these require additional power to work, meaning the vacuums use up more of their battery's charge if they're cordless.
Our bagged vacuum cleaners keep the dust and dirt in its bags rather than in a bin – this helps it maintain suction ahead of cyclone vacuums over time and offers optimum cleaning performance. If the suction is kept high, it takes less time to clean than low suction vacuum cleaners do and therefore uses less power. Overall, this means our bagged vacuum cleaners are more energy efficient. This also gives it a longer lifespan, making it more environmentally friendly.
2) Affordable and accessible
Let's be honest, bags don't have the best reputation! They used to be pretty expensive and almost impossible to find. Well, forget about forking out a small fortune or trailing around supermarket aisles…
The Gtech HyLite's vacuum bags are available to buy online. They're also incredibly affordable, with packs of 15 bags costing just £12.99. The Gtech Pro 2's vacuum bags are also available to buy online with packs of 10 bags costing just £12.99. What's more, both can be delivered to your home in just a few days, making cleaning even easier.
The Pro 2 K9 uses carbon bags which help neutralise odours for a fresher clean. You can get a pack of carbon bags for just £14.99.
All our dust bags are available with free delivery, so even if that's all your buying, you'll never have to pay any extra.
3) Low maintenance and ideal for allergy sufferers
One of the best aspects of a bagged vacuum is that there are no filters to maintain. Some vacuums have filters that need cleaning out once a month, or that need replacing over time when they wear down. With our bagged vacuums, you simply remove the bag once it's full (which lasts longer than you'd think) and replace it with a clean one. Each bag essentially acts as a filter, trapping dirt and dust, so you're getting a fresh clean every time you use a new bag.
The triple layered bags have been specifically designed to be rip resistant, so they're less likely to tear during use or disposal. That makes cleaning more hygienic, which is perfect for homes with kids! The bags trap dirt and dust within the 3 layers, minimising the risk of a dust cloud when they're being thrown away. This is perfect for allergy sufferers, as those clumps of dust or bits of pollen (yep, it can even pick up particles as small as pollen) are kept within the bags.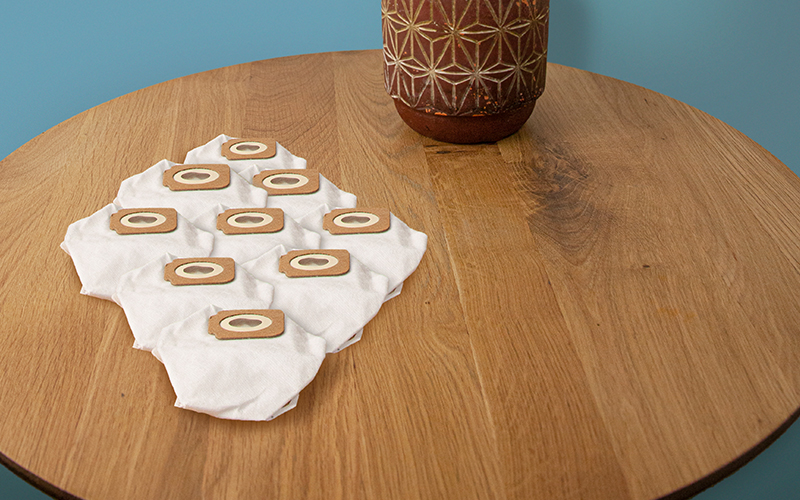 Bags also offer a great way to feel cleaner – nobody wants to think about dirt escaping back into their home after they've spent time vacuuming it all up. That goes for hair, pollen and dust mites – all the nasty things you'd really rather keep safely in the bin. Even better, you don't need to re-vacuum your home or clean up around the kitchen bin again as there's less risk of a dust cloud or any kind of debris spillage.
Reference:https://www.foodsmatter.com/allergy_intolerance/miscellaneous/articles/mintel_allergy_report_2010.html
4) Do your bit for the environment
It's not just enough to talk about preventing climate change – we all need to start doing our bit. That's why our bags have been designed to be environmentally friendly. The bags are made from a breathable material, which helps them be more environmentally friendly when compared to bagless vacuums. As we mentioned earlier, bags make disposal easier and cleaner, so there's less risk of a huge dust cloud erupting every time you get rid of them.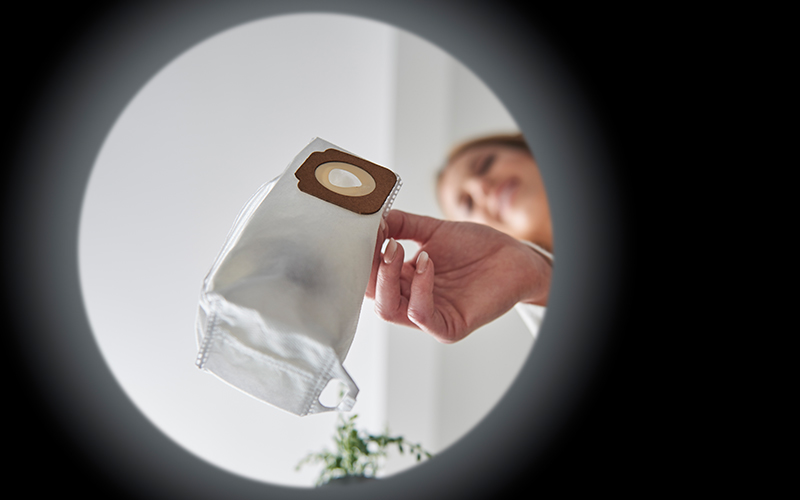 A lot of bagless vacuums need to be emptied into plastic bags in order to prevent the dirt flying back out around the room. Don't believe us? Check your bagged vacuum's instruction manual! This kind of disposal is often advised to help you avoid letting dirt back into your home, but it increases your use of plastic and is much worse for the environment.
5) Longer lasting
Bagged vacuums have bags – unsurprisingly! – that cover the insides of the dirt containers. This protects the vacuum cleaner itself from the build up of grease that household dirt contains. Think about all the things you clean up in an average week, from spilt food to hair and dust. Our newest mini vacuum luckily avoids this kind of wear and tear.
Bagless vacuums don't have anything protecting the dirt containers (their bins), which means they're more likely to become clogged up over time. Bagged vacuums don't get damaged in this way, so they can keep running at an optimum level for much longer and won't need replacing as quickly as bagless ones. Again, bagged vacuums offer a really low maintenance clean, so they're much easier to look after on a long term basis…
6) Years of performance cleaning
A lot of council tips are full of bagless vacuum cleaners that aren't physically broken but haven't been looked after correctly. Some people opt for bagless vacuums and then don't want to keep up with the maintenance that they require, like cleaning out the filters. That's the problem with over complicated technology operating in a dirty environment – if you don't look after it properly, it doesn't last very long!
Want to try a bagged vacuum cleaner?
We have a range of bagged vacuums to try from our lightweight HyLite 2 to our larger Pro 2 and Pro 2 K9 stick vacuums.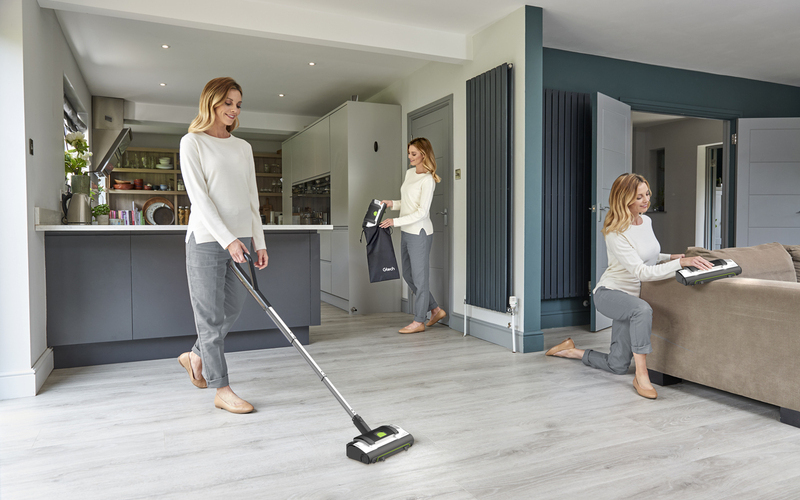 Still not convinced about bagged vacuums? Have a look at what our customers have said about our top selling bagged vacuums.
Pro 2 product reviews:
Cheryl K.
Verified Buyer
5/5

"It's a very versatile vacuum, and lightweight. I like the fact that it has a disposable bag to make disposal more clean and hygienic. It's also a very good cleaner"
Joanna M.
Verified Buyer
5/5

"This is the cats' pyjamas - light, quiet (I keep thinking it's not working properly it's so quiet) picks up dirt and so easy to change attachments from handheld to floor use. The cats don't like it but I do because it picks up their hair brilliantly and I much prefer bags to filters and it's easy to untangle the hair - thought I'd everything - great."
Pro 2 K9 product reviews:
Sue S.
Verified Buyer
5/5

"The suction is really strong and I like the idea of no dirty filters to wash so welcome the replaceable dust bags."
Gary M.
Verified Buyer
5/5

"It is a bagged vacuum which I personally prefer because no filters to clean."
HyLite 2 product reviews:
Priscilla S.
Verified Buyer
5/5

"It's light adjustable and has good suction. The bags are easy to change and it's easy to move around."
Jayne L.
Verified Buyer
5/5

"I am so impressed with this cleaner, it's light and powerful. I bought this cleaner for hard surface floors but it even performs on carpeted areas. I cannot recommend this enough, easy to charge, clean, change bags I am really pleased with it's performance."