You may not realise it, but your vacuum can do a lot. We don't just mean that it can clean a lot of floors and other surfaces, but your vacuum has a few extra tricks up its sleeve. From more efficient tidying techniques, to providing handy solutions, discover our 6 vacuum cleaner hacks you need to know about. They'll make your life easier, and keep your home tidier.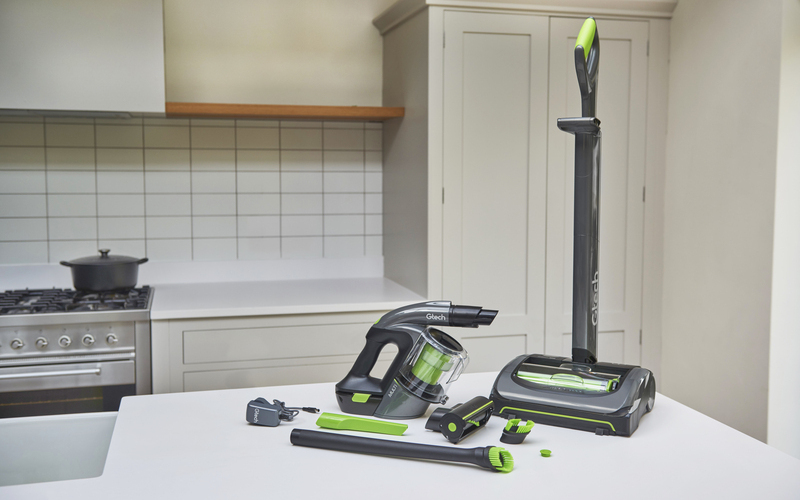 1. Grab a pair of tights
Lost an earring in the depths of your carpet? We've all been there, but hope (and the earring) is not lost! Simply cover your vacuum's brush head with a pair of tights (anything made from nylon will do) and vacuum your carpet as normal. If the earring is there, it will be sucked up but won't pass through you vacuum. Say goodbye to scrabbling around on your hands and knees searching the entire floor – just grab a pair of tights for a simple vacuuming tip.
2. Refresh your carpet
How often do you look at a patch of carpet with furniture dents and wish they'd just disappear? Turn that wish into a reality – and grab some ice cubes. Place them along the lines of your dents, and wait for them to melt. The water on the carpet will help the squashed strands to rise. When the ice cubes melt, rub the area with a fork, vacuum your carpet and watch as it resets.
3. Maximise your vacuum's potential
The attachments that come with your vacuum cleaner are there for a reason, so make the most of them. Struggling to clean your skirting boards and picture frames? Use an extension tube and attach a crevice tool. Cleaning up high or reaching down low is so much easier with these attachments. Use a soft dusting-brush to tackle more delicate surfaces such as your blinds, laptop keyboard and car interior. Having trouble cleaning behind the fridge? Not a problem. Utilising your vacuum's accessories to maximise its cleaning potential is one of the best cleaning hacks out there.
4. Protect your walls
Ever notice scuff marks along your walls? When vacuuming, you can accidentally leave dirty marks on your skirting boards and walls when your cleaner encounters it. Let these become a thing of the past by sticking masking tape to the at-risk areas. This way, you can keep your walls safe and speed up the overall vacuuming process – less time spent worrying about damaging the walls. It might take a bit of trial and error for this vacuum cleaner hack to be most effective, but once you work out exactly where to put the tape, you'll be on to a winner.
5. Fresh smelling home
Our K9 range of vacuums are designed for homes with pets, and are also fitted with a filter to help eliminate odours. We include lightly-scented tabs in our K9 vacuums to leave your rooms smelling clean and fresh. If you fancy an extra spruce, sprinkle some bicarbonate of soda over your carpet or mattress, wait for about 20 minutes then vacuum it up.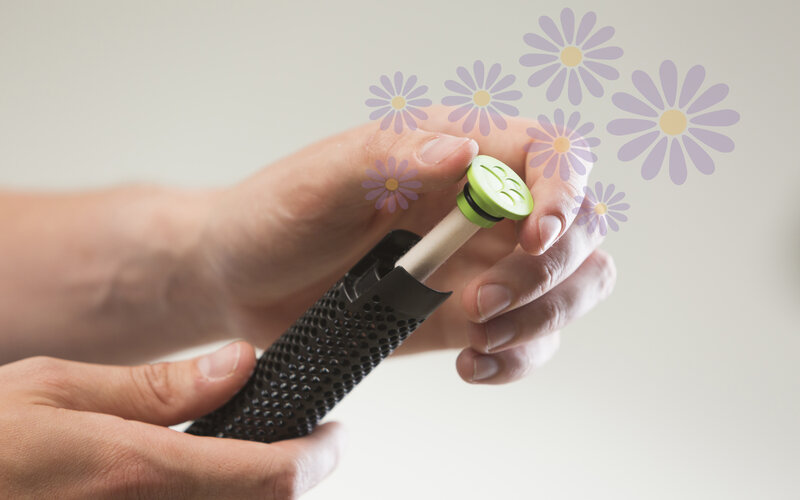 6. Check your technique
This vacuum cleaner hack is less about what your vacuum can do, but more about how you use it. Save time vacuuming by only cleaning your carpet once – not accidentally doing bits over and over again because you've forgotten where you've already been! Simply divide your room into sections, and starting in the corner furthest away from your door, move your vacuum in a repeat W pattern across the carpet. This way, you're vacuuming yourself out of the room, and not treading on the carpet you've just cleaned – so your hard work hasn't gone to waste!
Vacuum cleaner hacks
Following the vacuuming tips above will not only make your vacuuming more efficient, but you can get so much more out of your vacuum.
Is your vacuum not as effective as it once was? Gtech have a selection of cordless vacuum cleaners, including handhelds and uprights.