The time has come again – we don't know about you, but it only feels five minutes since we were writing our last Christmas gift list, trying to decide what on earth we were going to buy for that relative who has everything! We love jewellery and stationery as much as the next person but sometimes we need something a little bit more unique to pop under the Christmas tree, right?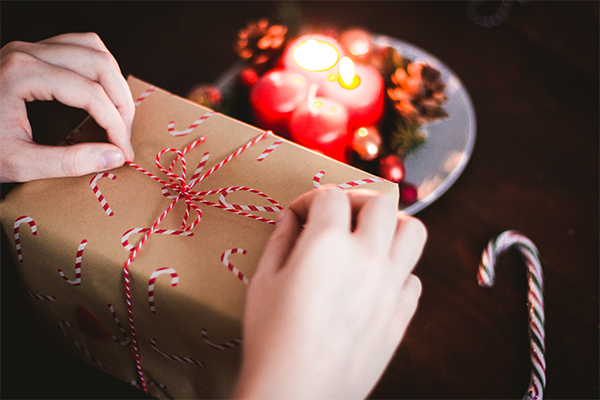 Tailored Christmas gift guide
Christmas itself is a time of joy and merriment, but the run-up can feel slightly different! If you're stressing about what to buy your loved ones this year and have no idea where to start in terms of Christmas presents, we've got you covered. Whether it's gifts for dad, Christmas presents for the grandparents or the perfect surprise present for mum, our Christmas gift guide offers ideas for the special people in your life.
Nick Grey, founder and CEO of Gtech, has chosen some of his favourite products for this gift guide. We'll be running through why each of our Christmas gift ideas is so great and, of course, who on your gift-list it is most suited to…
The Gtech AirRam
The Gtech AirRam is one of Nick Grey's earliest inventions and one of our favourite Christmas gift ideas for grandparents, or, in fact, anyone who needs an extra push of power this year. After seeing his mother struggle with her traditional upright vacuum, Nick decided that there had to be an easier option. So, he designed the Gtech AirRam – a lightweight, cordless upright vacuum designed to make cleaning easier and more enjoyable. And, today, we're recommending it as a fantastic present for gran or the person in your life that fights with their heavy vacuum at home.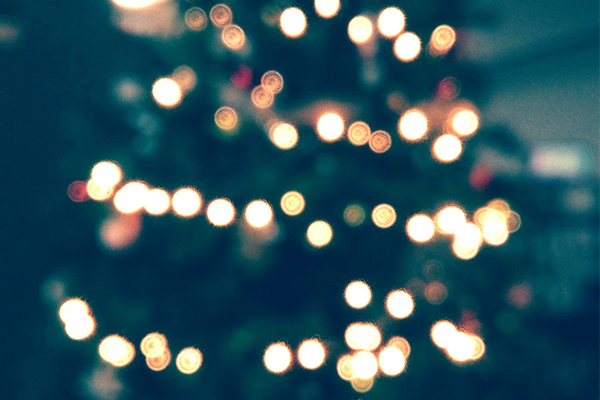 This lightweight vacuum is so easy to move around, even up and down stairs! It stands upright with no support so packs away neatly, has an easy-empty bin and, with no plug sockets or settings to change, you can glide around your home and get the cleaning done more quickly. The award-winning Gtech AirRam really does make easy work of the vacuuming, helping you give the gift of cleaning joy this year. Free up some time for that friend or relative who needs a lighter cleaning alternative.
The Gtech Multi
This is Nick Grey's top gift pick for busy families, especially for dads. As a dad himself, Nick understands that home-cleaning rarely goes as planned when you have children! That's why he created the Gtech Multi, our lightweight hand-held vacuum cleaner that's always ready to go. This vacuum stores away easily, so it doesn't need to become a permanent fixture in your hallway – perfect when there are little feet racing around.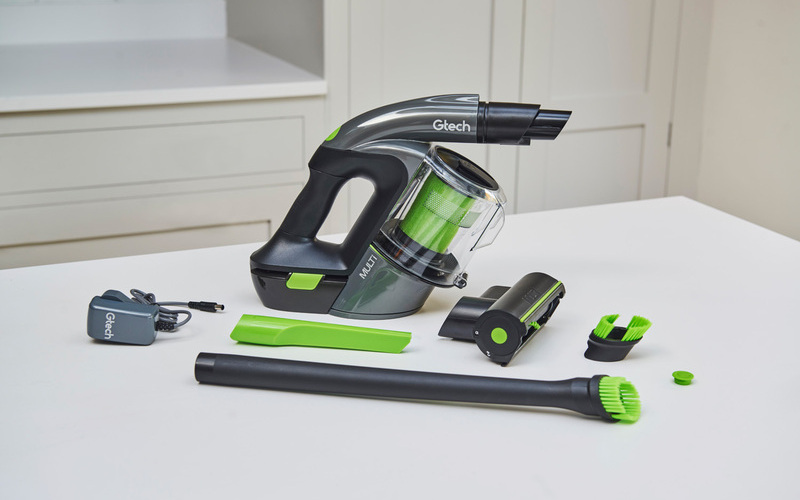 The Gtech Multi is ideal for those emergency clean-ups – you know the ones where your kids have spilt cereal all over the floor and the in-laws are about to arrive? Rather than getting out a clunky upright, just nip around quickly with this hand-held cleaner. Don't be fooled by its size, this machine is small but mighty. It also works really well in the car or caravan if your dad is a proud parent to a four-wheeled child, too! We've got a selection of add-on tools available in our Gtech Car Accessory Kit that offer car-cleaning as well as further versatility as you vacuum around your home – a lovely addition to our gifts for dad list.
Gtech Flood Light
Need more gift ideas for the men in your life this Christmas? Do you have a garden explorer, keen camper or avid fisherman who needs more hours of daylight to get things done?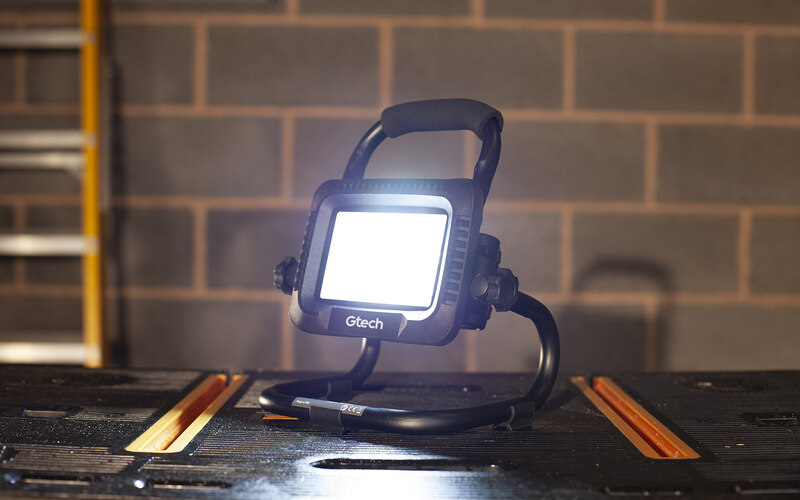 Men like this are the one of the reasons that Nick invented our Flood Light. It's perfect as an alternative to torches and can be easily carried, set down on a surface or hung up to direct light wherever it's needed it most. In fact, the head rotates through 100 degrees, so you really can use it anywhere, making it one of the best Christmas presents for year-round satisfaction.
The Gtech Work Light offers three different modes so that the user can choose the type of light that best suits the situation. Whether he's out and about in the wilderness, or, better still, expecting people over for an evening of mulled wine, this torch will be on-hand to help. Pop this rechargeable work light on the windowsill and light up the drive, garden path or entryway to make it easier for those arriving in the dark. Digging around the garage for spare chairs or hiding in the shed from all the Christmas chaos, the Gtech Flood Light has him covered. With up to 5 hours of run-time*, the rechargeable torch is sure to get a lot of use. We'll just apologise now for the fact that he'll spend most of Boxing Day rummaging around in the loft...
The Gtech Pro 2
The best gift we can give to a parent? Perhaps the ability to feel clean in a world of mashed up food and endlessly sticky fingers! The Pro 2 bagged vacuum offers the perfect solution to everyday parenting dilemmas, making it a great gift for mum – a handy, time-saving wonder that makes cleaning far less of a chore.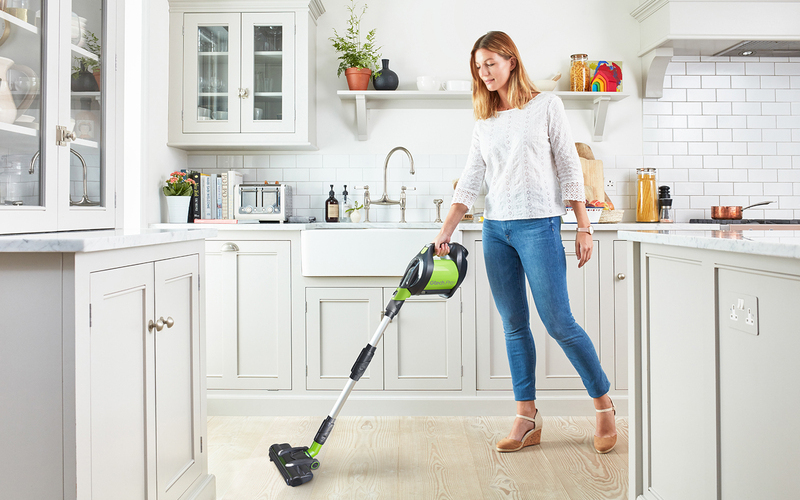 This cordless vacuum will save her time as she cleans, thanks to the lack of settings to change, cables to untangle and plugs to swap over as it moves from room to room. The Gtech Pro was our first ever bagged vacuum – the bags keep cleaning hygienic, with the dirt, dust and goodness knows what else that gets thrown on your floors safely trapped away while you clean, and while you dispose of it all.
This cordless stick vacuum cleaner is designed for whole-home cleaning, quickly transforming into a hand-held vacuum for those tricky-to-reach areas. Parents know that dirt ends up everywhere and that traditional vacuums can't always reach to clean awkward spots. With the Pro 2, your mum can vacuum underneath furniture, across upholstery and between seats and cushions, if she's brave enough, that is…
Nick's wish list
So, what do you get the man who already has access to a huge range of incredible cordless products? We grabbed a minute with Gtech's founder and CEO, Nick Grey, to see what he's wishing for this Christmas…
A father himself, Nick knows that there's never quite enough time in the day to get everything done. Having kids means life is always full of surprises, whether it's discovering a secret stash of cookies hidden somewhere in the sofa or the joys of a 4am wake-up call! Nick's embracing it all and keeping his fingers crossed for a white Christmas, full of sledging with his kids, plenty of hot chocolates and cosy evenings spent around the fire.
Of course, he'd like something to unwrap on the day itself, too. If it'll somehow squeeze into his stocking, he's after a new surfboard. Whether he's on a family holiday or taking time out on coastal product photoshoots, Nick's drawn to the waves. And for the everyday businessman? Some fancy chocolate coins and comfy socks wouldn't go amiss…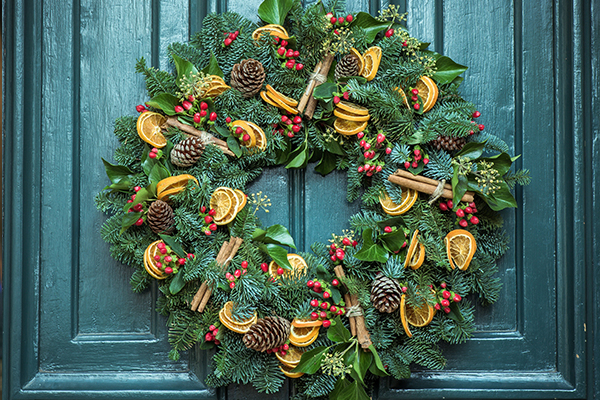 Bless us one and all
Now that you've got the big gifts out of the way, what about everyone that's left? Whether it's tricky teens or fussy friends, Nick's thought of some great gifts for your loved ones this year. We obviously love our own Gtech products but we understand that you can't give everyone a cordless vacuum or garden tool this Christmas! Here's what Nick's adding to his basket this festive season…
Personalised gifts always go down well – having your name or initials on something adds that extra touch and feels so much more… personal! This laptop case is perfect for pretty much anyone, from distant cousins to older teenage siblings. It's smart and grown-up without being too serious – and it comes in a range of colours to suit anyone's personality.
Friends can be really hard to buy for, however close you are, which is why Nick's going for 'experience days' rather than actual gifts this year. For the adventurous among your group of pals – skydiving! Those who are bit more reserved might prefer something slightly tamer, so a day of brewery tours and tastings or champagne and Michelin-star food is probably more suitable.
Everyone has a jet-setter in the family, which is why Nick will be stocking up on this scratch-map. It's perfect for people who love travelling and looks great hung up on display - it's also a great conversation starter…
A very merry, Gtech Christmas
We've got plenty of great offers in the run-up to Christmas, from award-winning vacuum cleaners to cordless garden tools and electric bikes. Whether you're buying for your mum, next-door-neighbour or, of course, yourself, bag a bargain this Christmas with Gtech and grant someone the gift of time…
*Run-times quoted may vary depending on modes used or surfaces cleaned.