The Multi and Multi K9 handheld vacuum cleaners are perfect for everyday use, specially designed to get to the hard-to-reach and awkward spaces in your home and vehicle. Our lightweight and rechargeable vacuums still give you maximum power and efficiency when cleaning, and LED headlights to illuminate dust and dirt to help you as you go. The Multi and Multi K9 vacuums are cordless too, so you are free to move around from your home to car, making them easy to grab for a quick clean up.
For enhanced car vacuum cleaning, use our Car Accessory Kit for additional attachments for your Multi cordless vacuums.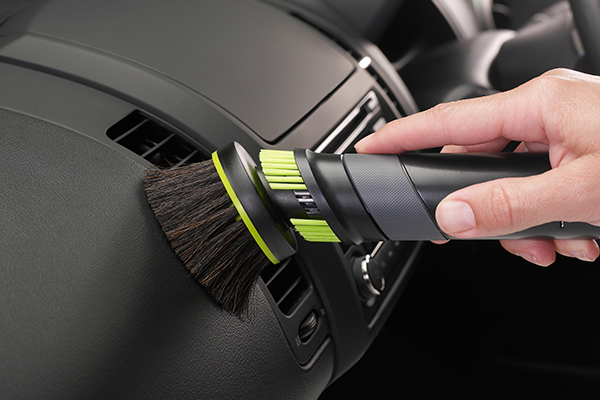 What is the performance of the car vacuum cleaners?
Our handheld vacuums offer power cleaning in your home and car. Both come with a power brush head to tackle the tough dirt and embedded pet hair, whilst being lightweight and cordless for easy, on the go cleaning.
How long do the handheld cordless car vacuums take to charge?
Both our Multi and Multi K9 handheld vacuums take 4 hours to charge and provide a 20 minute runtime.
Do the cordless car vacuum cleaners require a bag?
Our Multi handheld vacuums are bagless, but our Pro 2 and Pro 2 K9 are both bagged stick vacuums, that easily convert to a handheld vacuum for easy car cleaning.
Do the cordless car vacuums come with different attachments?
The Multi comes with versatile attachments to get you started with your home and car cleaning. Included in the box is an extension tube to add reach to your handheld vacuum, a power head for stairs and upholstery, a crevice tool to clean tight areas like clean skirting boards and a dusting brush for delicate areas.
If you need more attachments for a deeper car clean, then purchase our Car Accessory Kit which includes an additional upholstery tool for your car seats and bendy flexible crevice tool to get behind car sets and into door pockets. After cleaning, your car will feel brand new again!
Can you purchase handheld car vacuum cleaners in bundles?
Yes both our Multi handheld and Multi K9 handheld are available in our System and System K9 bundles. These bundles include either the Multi or Multi K9 handheld and the AirRam or AirRam K9 upright vacuum, for whole home cleaning, plus by choosing our bundles you will get an extra saving versus buying them individually. Our K9 range uses aluminium parts to handle the daily rigours of pet cleaning, as well as scented cartridges to keep your home and car smelling fresh and odour free.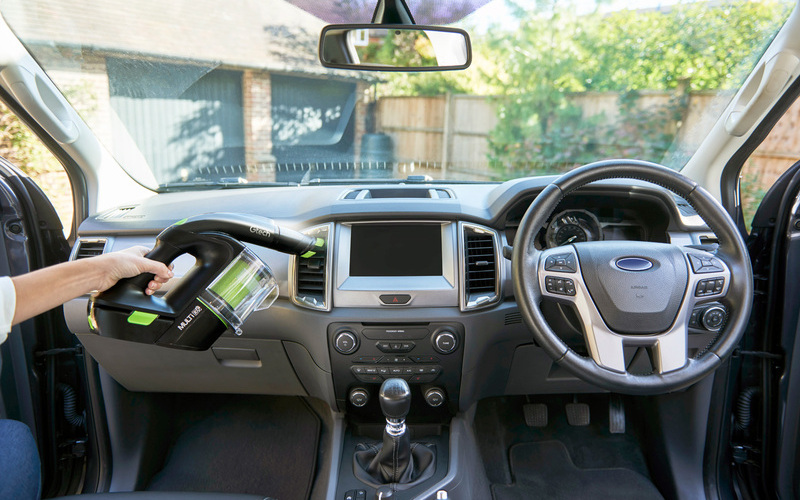 Find out more about the versatility of our handheld vacuum cleaners on our website.